news
Armando Chávez, Fundación de Arquitectura Tapatía Luis Barragán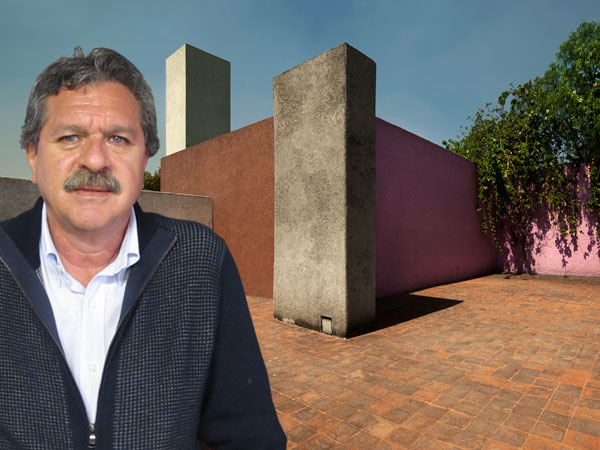 Armando Chávez is President of Fundacion de Arquitectura Tapatia Luis Barragán A.C. (FATLB). He is a member of the FATLB since 1997 and President since 2008.
Tell us first a bit about yourself

I'm an architect dedicated to the architectural design for over 30 years and have my own studio and have collaborated with Legorreta+Legorreta as an associate architect in some projects. I have been a professor of architectural design and member of the Academy Council in the Iberoamericana University for 23 years.
And your involvement in iconic houses?
Since I was a student I have special interest in architects houses, they always have a different point of view and are some kind of personal laboratory of ideas and forms.
What's your favourite house?
Luis Barragán's house of course, I have been involved in it for so many years and know it very well, what is amazing, is that in every new visit I still discover new things: new hidden mystery always appears.
Diego Rivera and Frida Kahlo House-Studio is one of my favourites; designed by Juan O'Gorman in 1928 it is a very good example of modernism in Mexico.
Your biggest challenge right now?
Keep the House and Barragán's project alive... Funding is the main issue in our project, cultural projects in Mexico represent a big challenge, there is not a culture in supporting it, and there is a few people and institutions that understand the problem, even though we have been in a restoration program since last year that includes the personal archive, three art collections and the house. We are also involved in the preservation of Barragán's works as a consultant advisor to the owners.
What's next?
Next year we celebrate the 10th anniversary of the inscription of the house as Unesco World Heritage, for us it represents a big challenge in our engagement to keep on going with new projects: publications, web programs of visiting Barragán's work and the involvement of young people in the FATLB for the preservation of the house for future generations.
We need to make the FATLB strongest and more institutionalized with a broad view in international projects like this Iconic Houses Network.
Which 21st-century home is a future Iconic House?
Social housing should be in the agenda: the architecture that takes care of the quality of life of people with mass impact. There are good examples in Mexico, Chile, Colombia and Brazil. Alejandro Arabena from Chile is one of these examples.
See also: www.casaluisbarragan.org.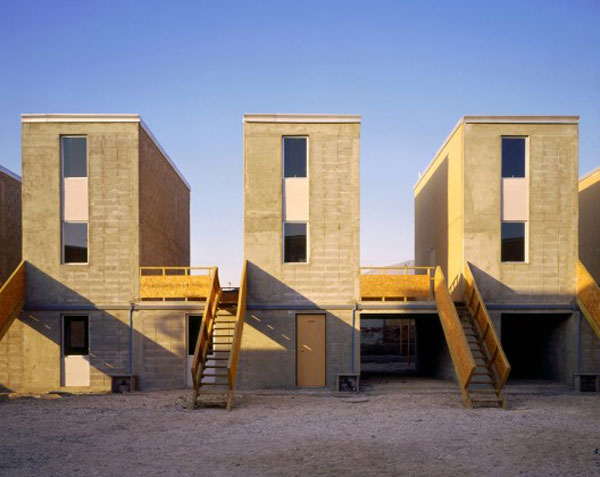 Quinta Monroy, Iquique, Chile
Architects: Elemental – Alejandro Aravena, Alfonso Montero, Tomás Cortese, Emilio de la Cerda
Location: Iquique, Chile. Photographs: Elemental – Cristóbal Palma – Tadeuz Jalocha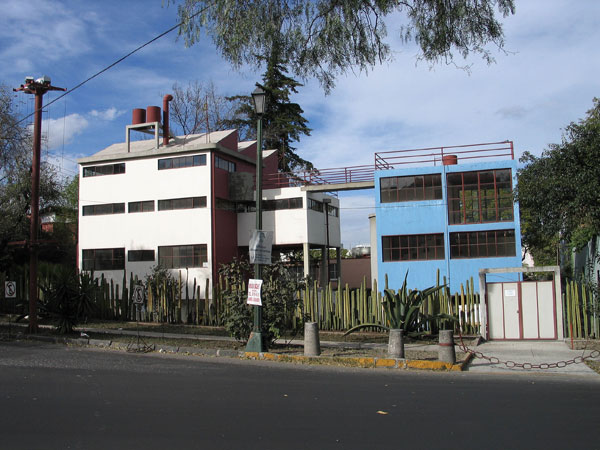 House of Diego Rivera and Frida Kahlo by Juan O'Gorman