A Mondrian Painting in 3D
It should come as no surprise that the Rietveld Schröder House has a place on the UNESCO World Heritage List, along with the Wadden Sea and Amsterdam's 17th-century Canal Ring. This architectural masterpiece is a manifesto of the ideas of De Stijl. It is unrivaled both within and outside the oeuvre of the Utrecht architect and designer Gerrit Rietveld (1888-1964). The Rietveld Schröder House in Utrecht was commissioned by Ms. Truus Schröder and built in 1924. Read more and view the house on our map
Erasmuslaan Model Home
The Rietveld Schröder House is not the only house that Gerrit Rietveld designed in Utrecht. Others include the nearby housing blocks on Erasmuslaan. Truus Schröder played an important role in the construction of the houses on Erasmuslaan as well. For many years, her living room in the Rietveld Schröder House overlooked a sweeping polder landscape. When the land was released for development, she wanted to be certain that what was built there would be aesthetic. So she bought the land herself, and asked Gerrit Rietveld to design and build the houses. A block of four townhouses was completed in 1931, followed by an apartment block in 1934. The Model Home is situated in one of the townhouses. Read more and view the house on our map.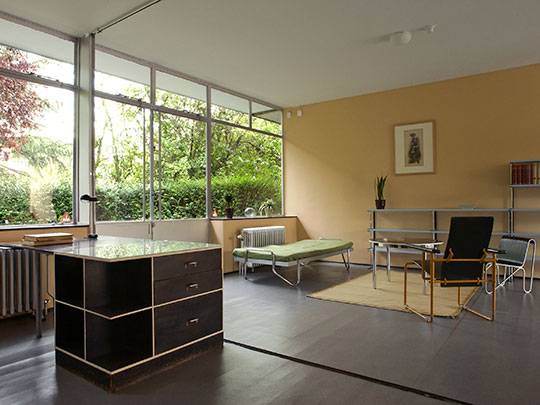 Robijnhof Model Home
Shortly after the Second World War, in the early 1950s, Gerrit Rietveld designed almost six hundred dwellings in the Hoograven district in Utrecht. The Robijnhof homes were practical and affordable, meant for 'ordinary' people. The interiors were designed to be spacious and light. The Centraal Museum has furnished a model home at Robijnhof 13 in the original style, with furniture made by renowned local furniture manufacturer Pastoe. A visit is like stepping back into the 1950s!
Read more and view the house on our map.