Alpern Residence
Architect: Edgar Tafel
Year of completion: 1950
Location: Scarsdale, NY, USA
Saved from demolition in 2018
Latest update 3 December 2020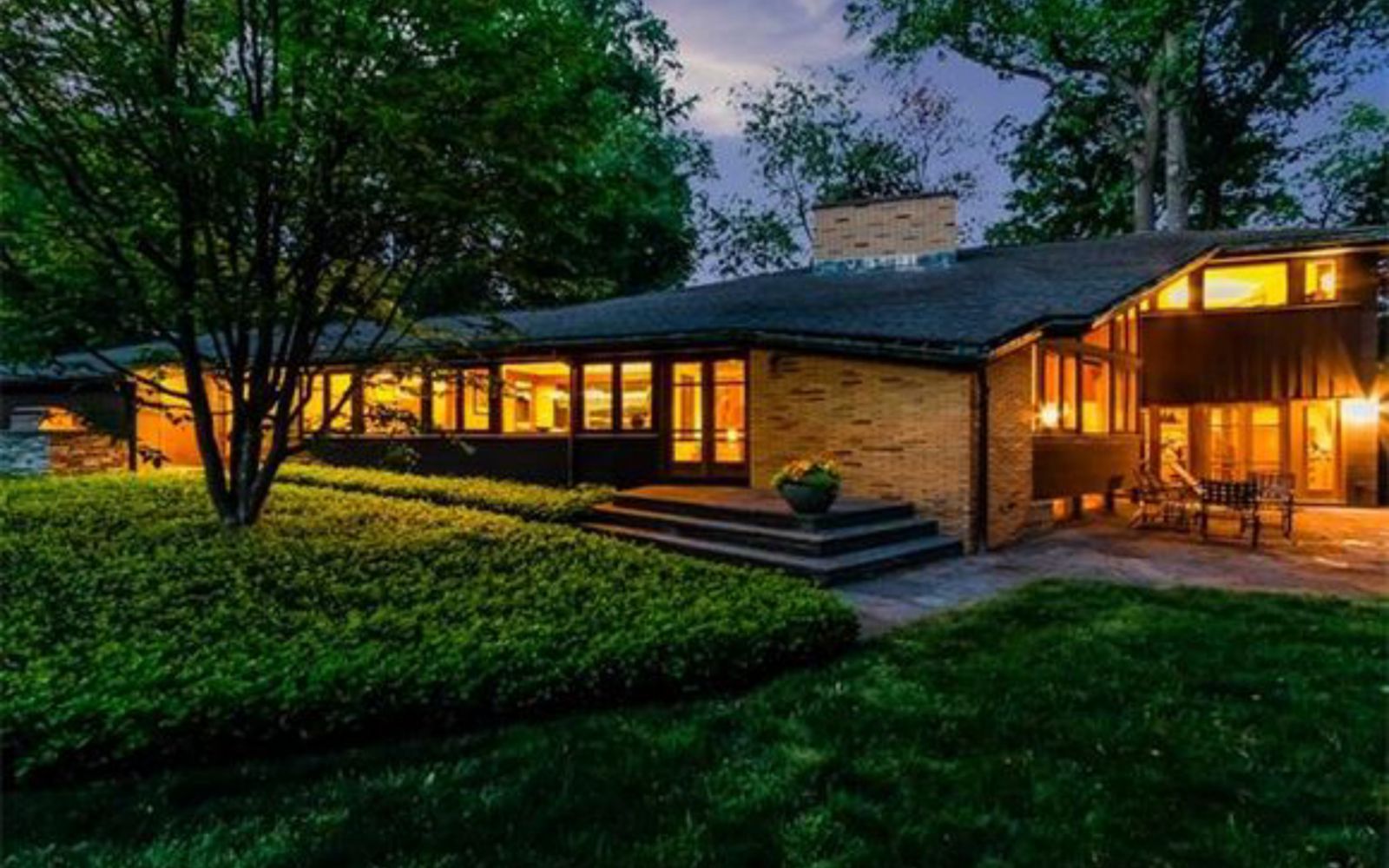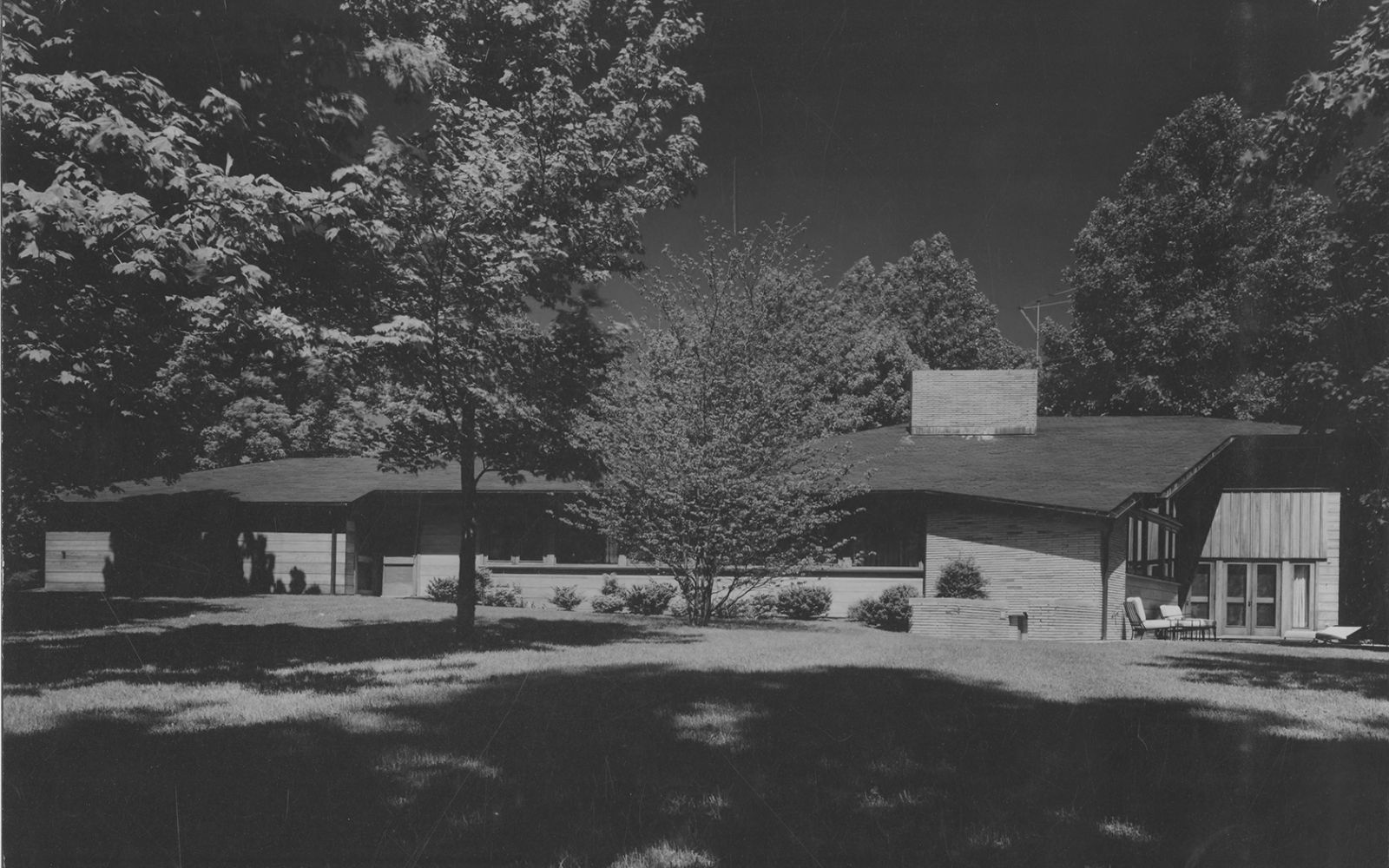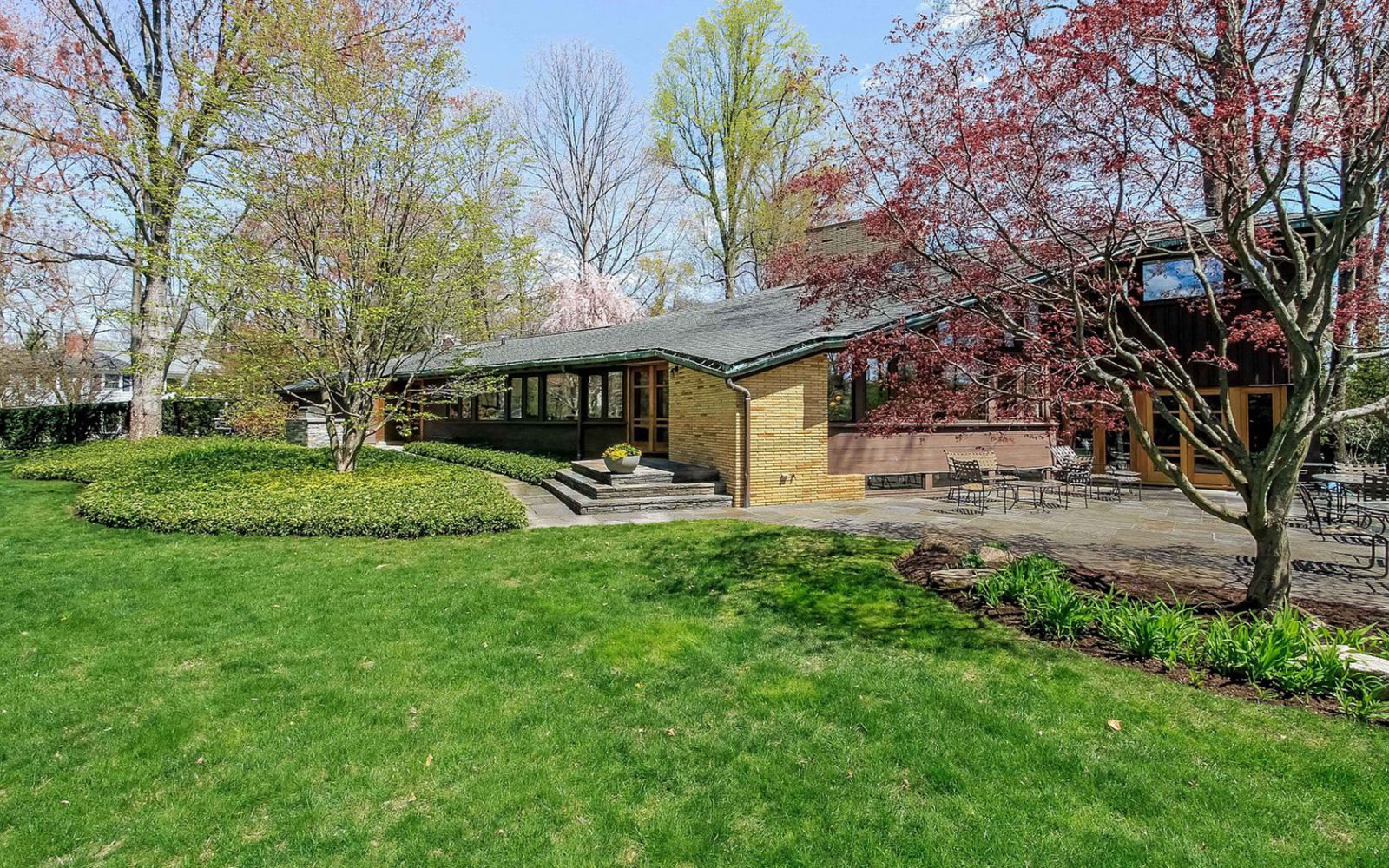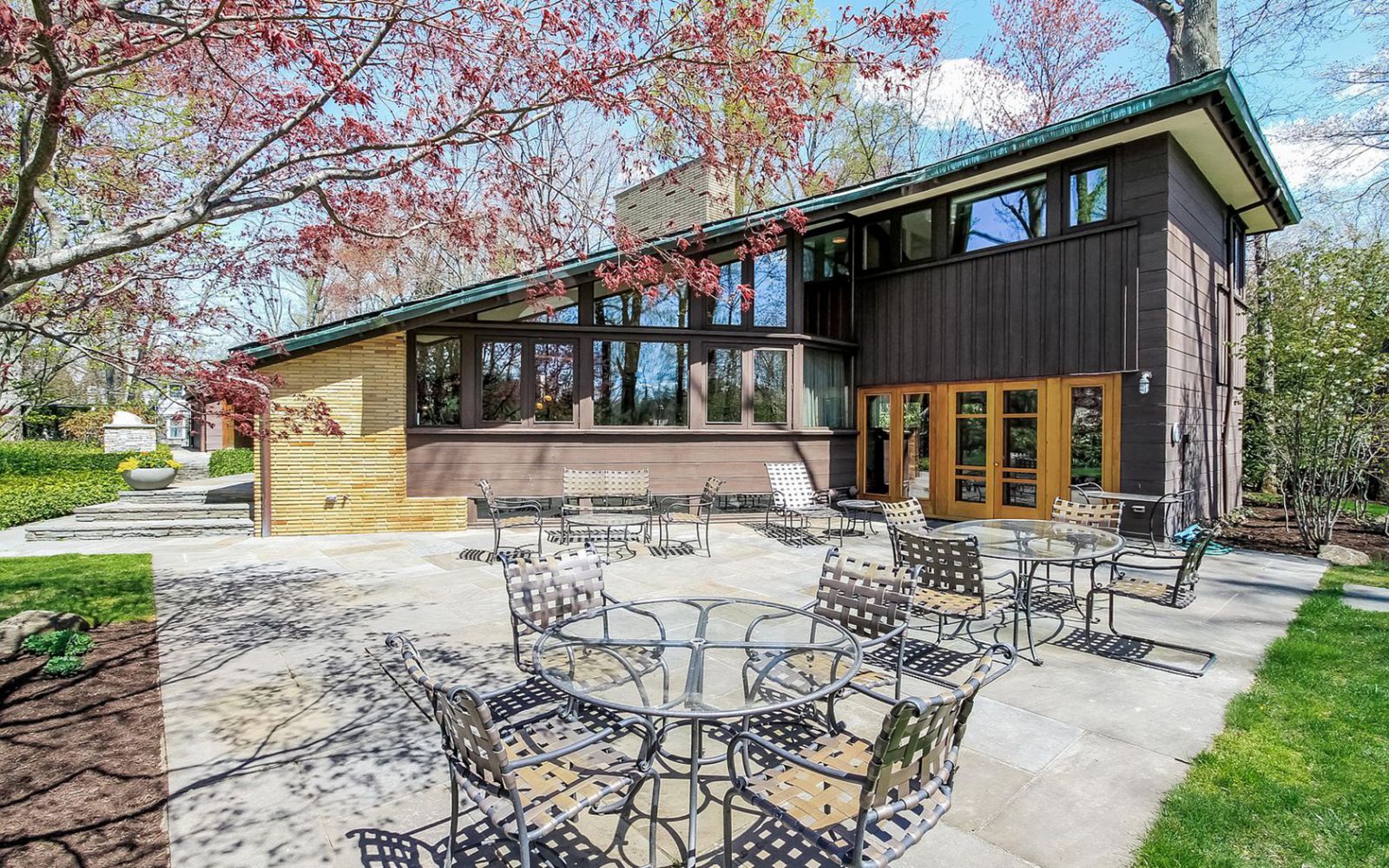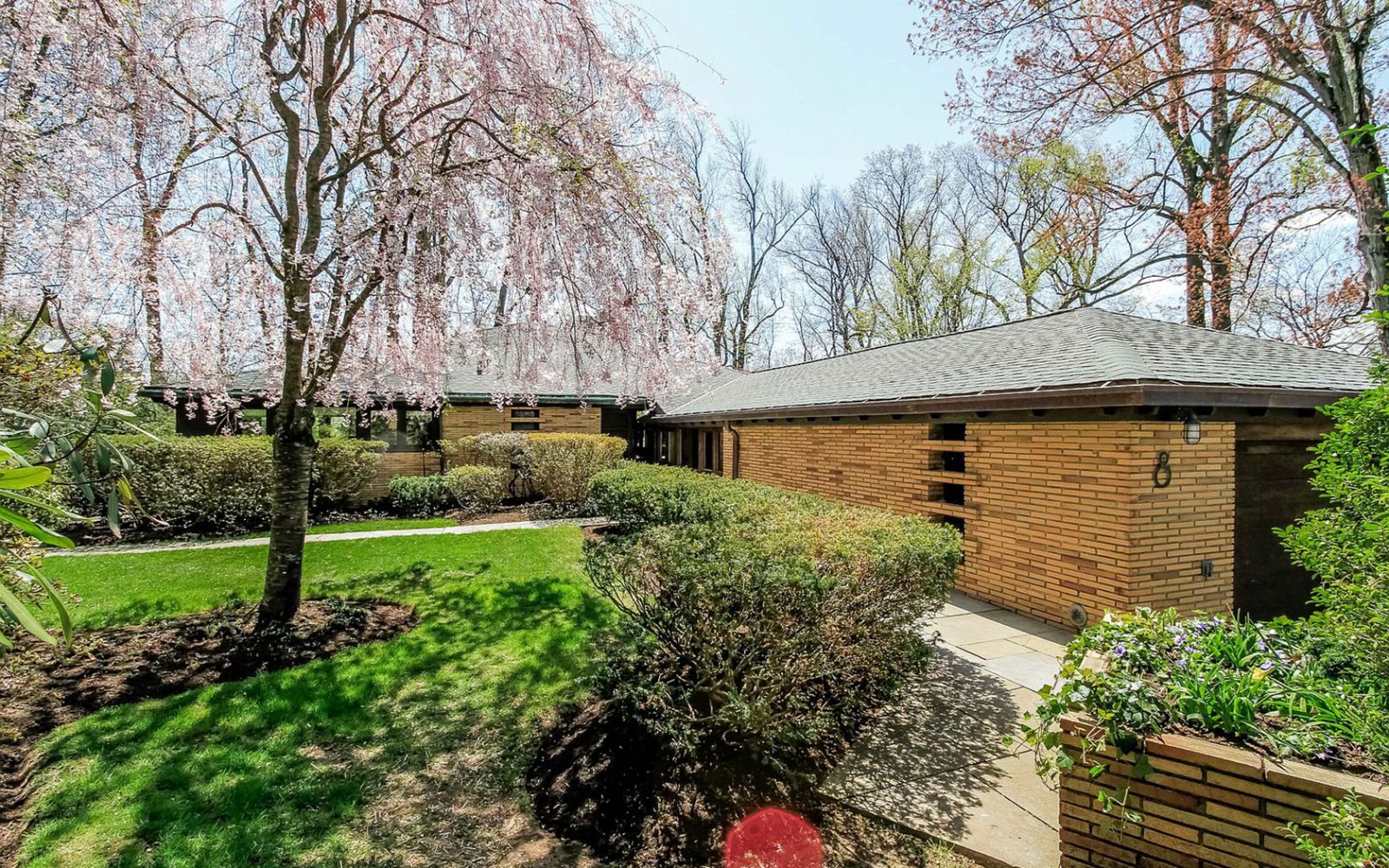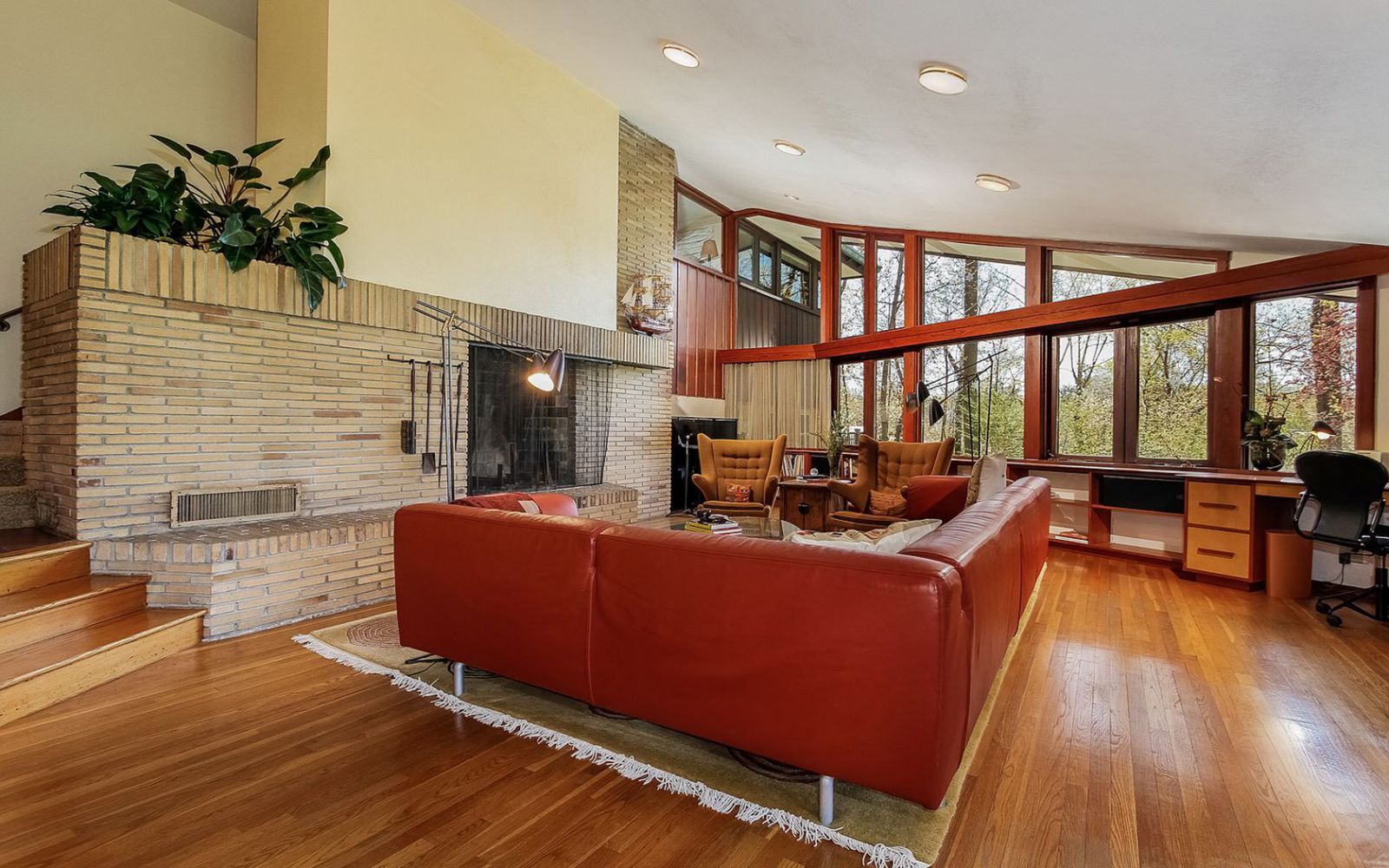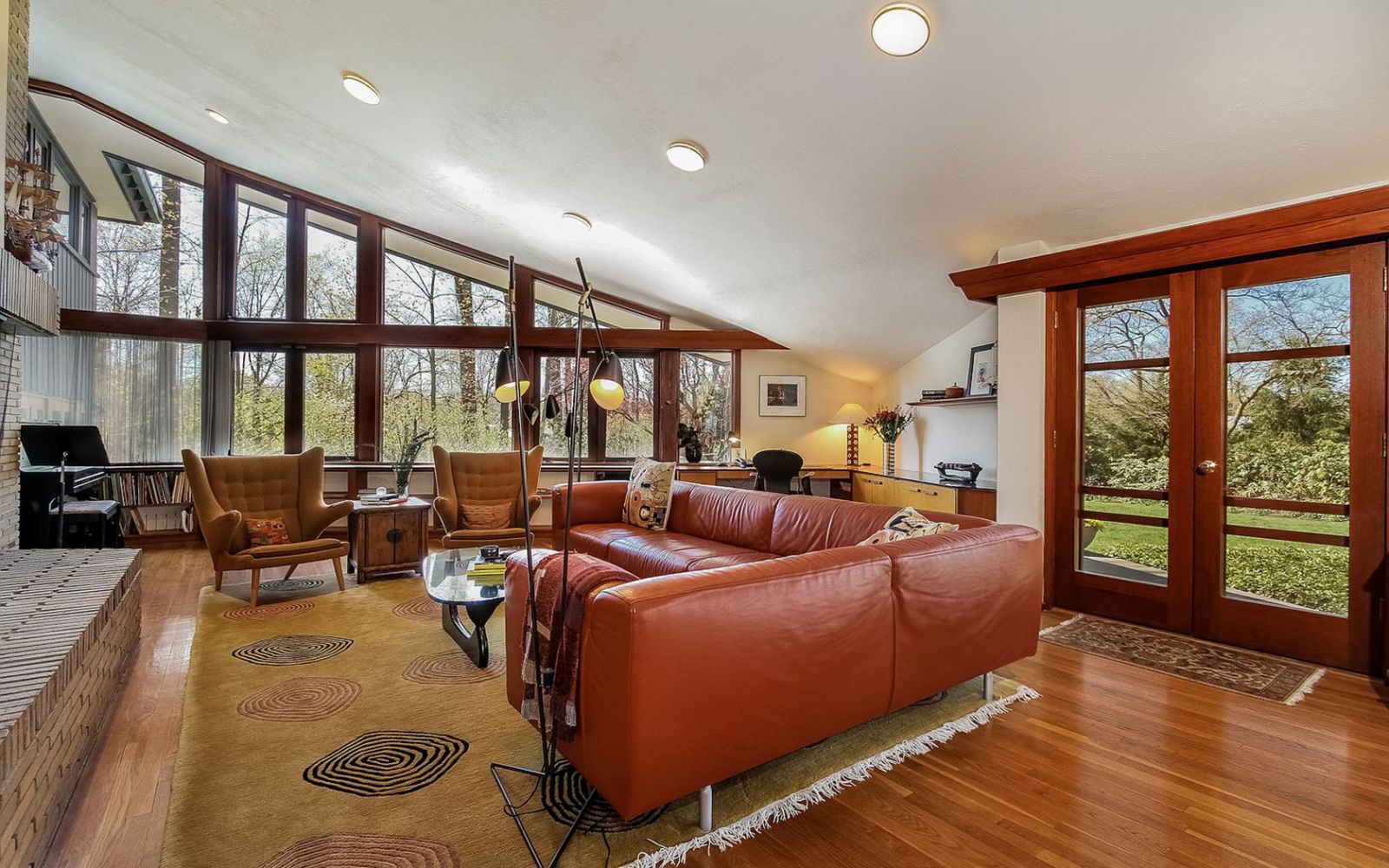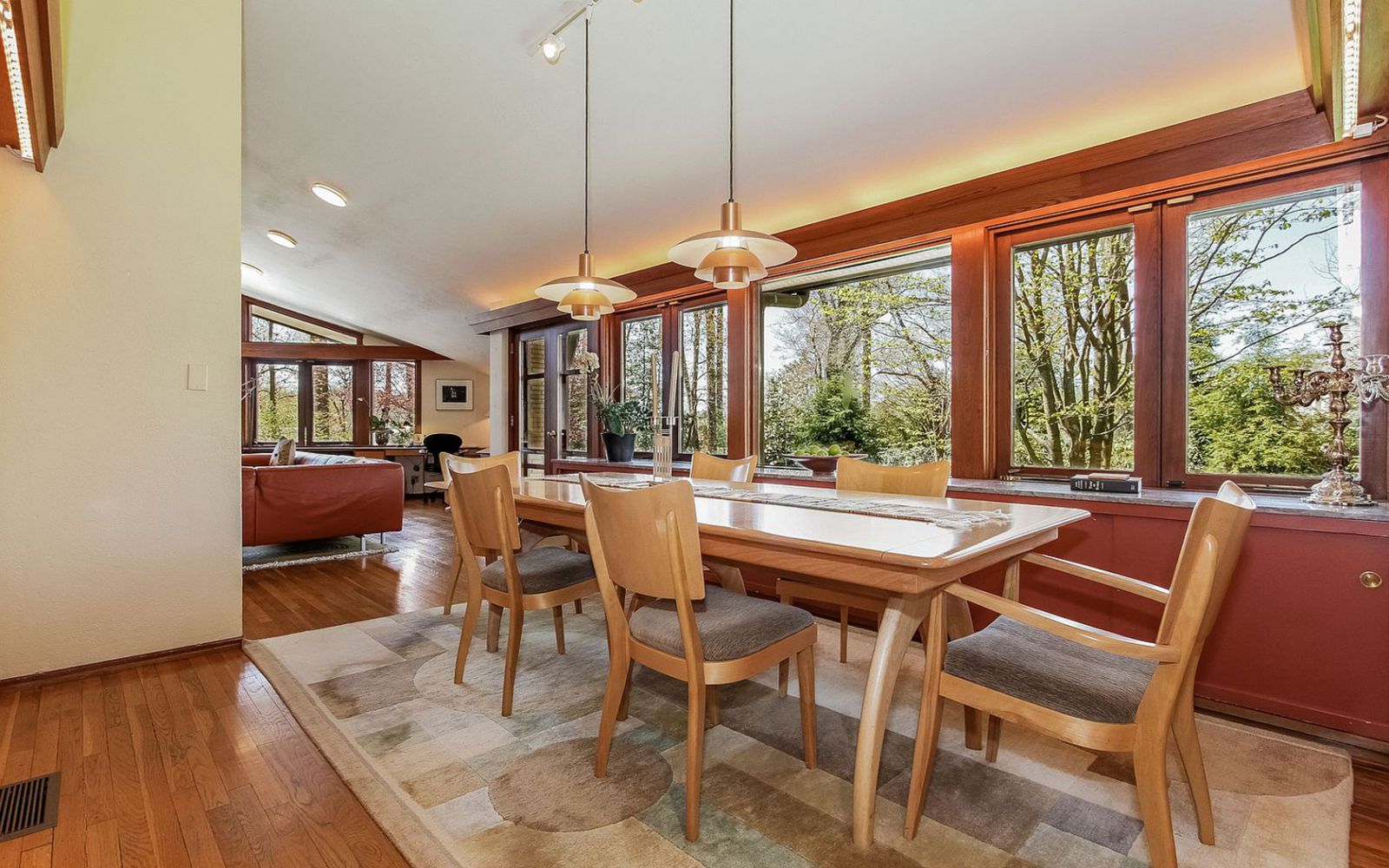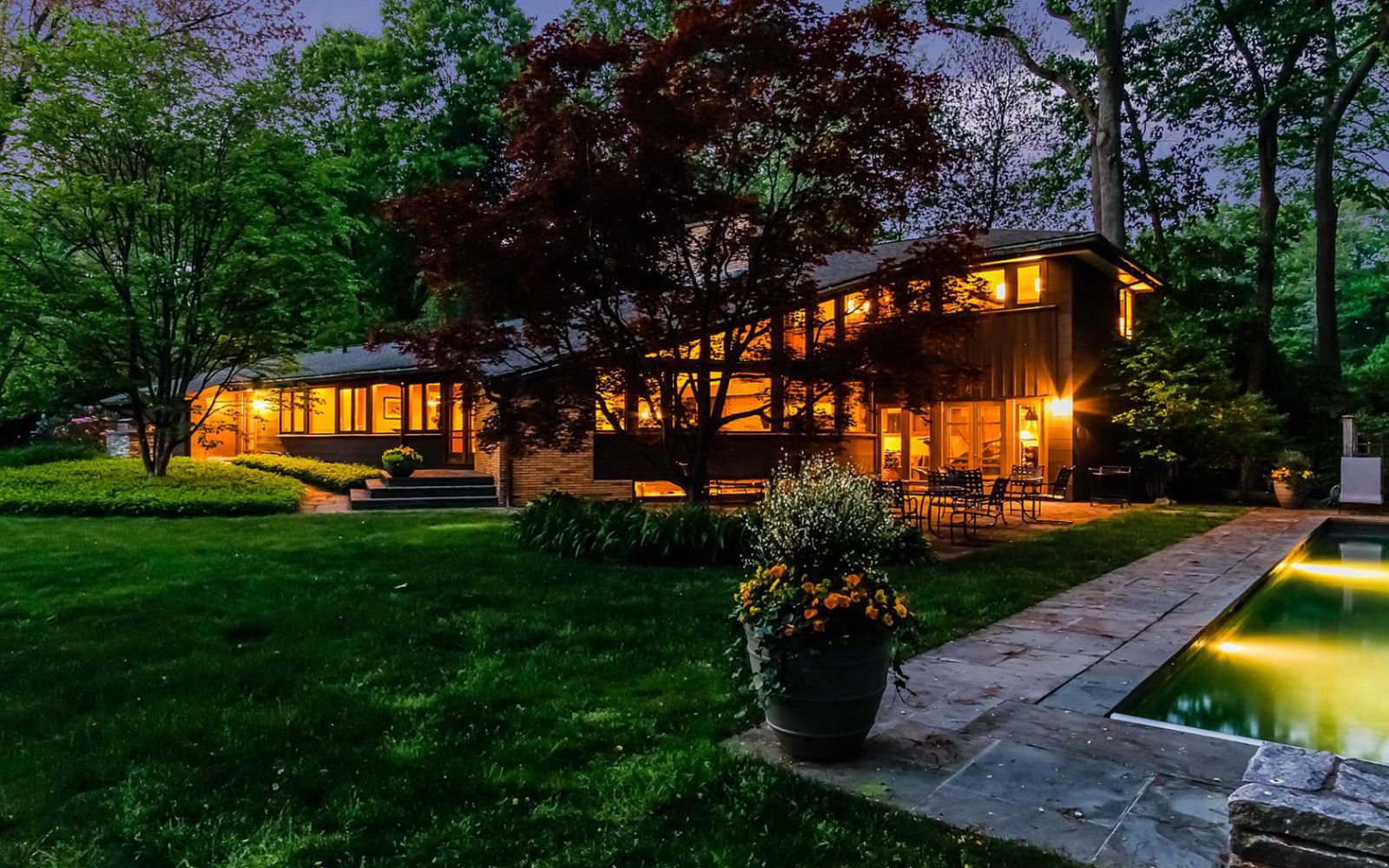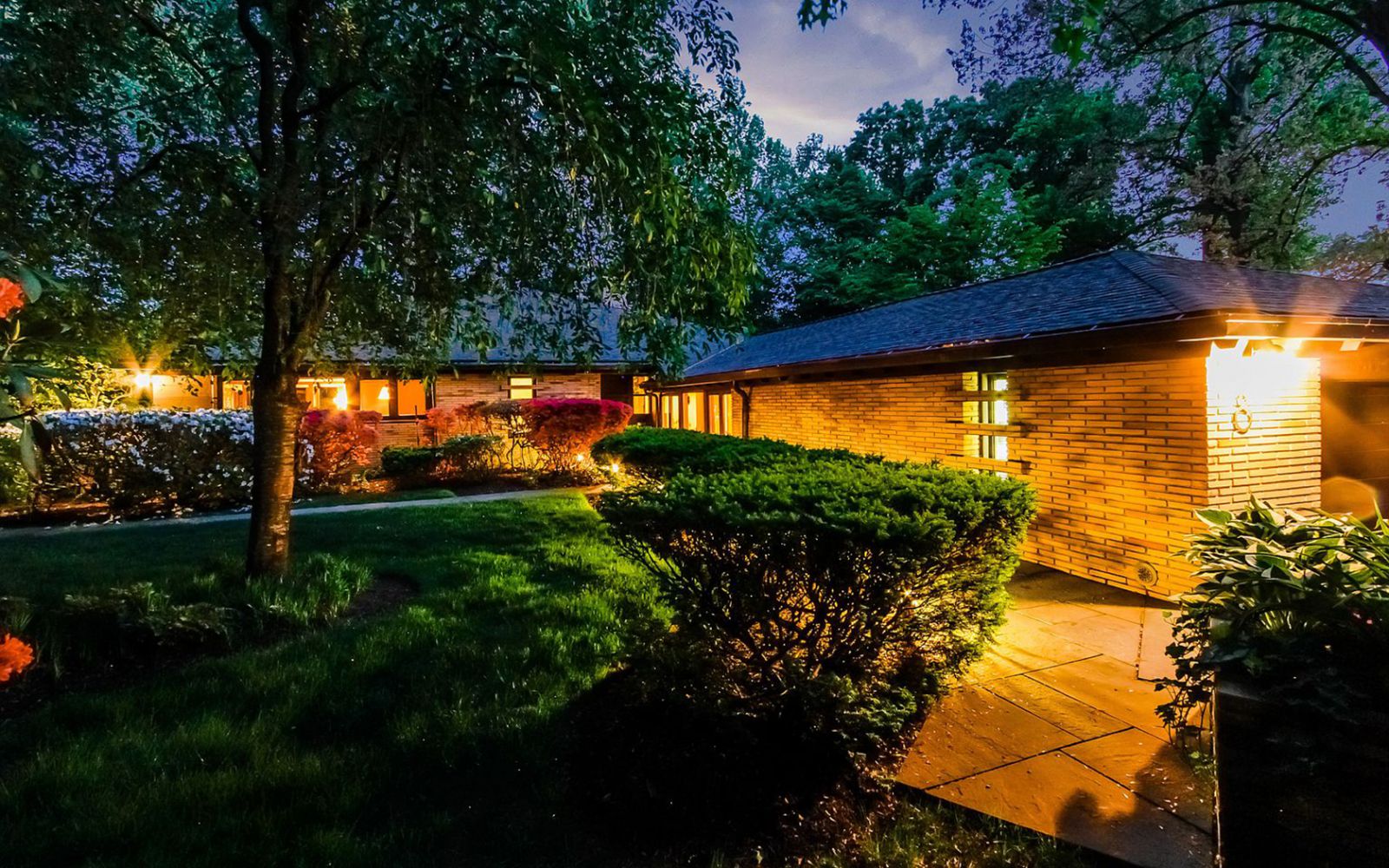 Alpern Residence
In 1950, Edgar A. Tafel (1912 – 2011) was commissioned to build a home for the owner of the leading New York steel supplier, Jacob J. Alpern. The 3,330 square foot residence sits on a one acre sloped lot in the Fox Meadow neighborhood of Scarsdale, New York. Later, the home became the childhood residence for Richard Ottinger, a six-term United States congressman and founder of the Peace Corps. In the late 1990s, Linda Yowell restored the residence with great care to accurately reflect the original design. The Alpern residence is also locally referred to at the Tafel House.
Architectural Highlights
The Alpern residence is one of the first examples of Tafel's work following his apprenticeship with Frank Lloyd Wright as part of the Taliesin Fellowship team from 1932 through 1941. It is the only example of Tafel's work in Scarsdale, New York and retains the integrity of the original design, which is considerably influenced by Frank Lloyd Wright. Although appearing from the outside as a single level home, Tafel designed five different levels of the home to sit neatly into the gently sloped lot. The long Roman bricks emphasize the horizontal lines of the architecture and continue from the outside through the windows and into the home. The extended eaves, wall of windows, and built-in cabinetry are practical considerations for Tafel included in this family home.
Threat
In early 2018, the Alpern residence was purchased by a couple with the intent to demolish the home. The issue was debated within the local community. Much of the debate centered on the question of whether Tafel could be defined as a 'master' in his field, thereby making his work worthy of preservation. With the support of Docomomo US, the Scarsdale Committee for Historic Preservation denied the permit. It was substantiated from several sources that he was, in fact, a master. The couple then place the home back on the market and sold it for $2,750,000 on December 19, 2018.
Renovation 2019
The wood-brick-and-glass house was saved from the wrecking ball in 2018. The current owners appointed Stephen Moser Architect with the renovation and restoration of this mid-century modern house. According Moser: 'It respects the integrity of the original design by Edgar Tafel, while opening up the existing spaces to make them work for a young family from New York City. SMA's redesign also lightens the interior palette, without losing the patina of time, and enhances living areas and bedrooms with built-in cabinetry and additional closets. Among the strengths of Tafel's design are the house's sweeping horizontal lines and the surprisingly functional split-level layout, but the interior spaces suffered from being cramped, dark and tired.
To lighten the palette of the house, dark-stained wood floors were stripped bare and given a natural finish; the pale golden hues of Douglas fir were used for cabinetry and doors. The living room, with its dramatic Roman brick fireplace and cathedral ceiling, was opened to the dining room, and updated with new recessed and cove lighting. The primary bedroom suite was reconfigured for more privacy, the ceiling of the bathroom raised to improve spaciousness. Outside, the strong horizontal lines were emphasized by replacing the old asphalt shingles with a dark gray, wide-format porcelain tile. The entrance steps were reconfigured with wide fan-shaped bluestone treads and reclaimed brick risers to align with the coursing of the adjacent brick planter.'
Photos 2019: Michael Biondo. Photos before 2019 from Zillow
Alpern Residence
Edgar Tafel
1950, USA