Forrest-Baker House
Architects: Ron Thom with Dick Mann
Year of completion: 1962
Location: West Vancouver, BC, Canada
Threatened with demolition
Latest update 7 June 2020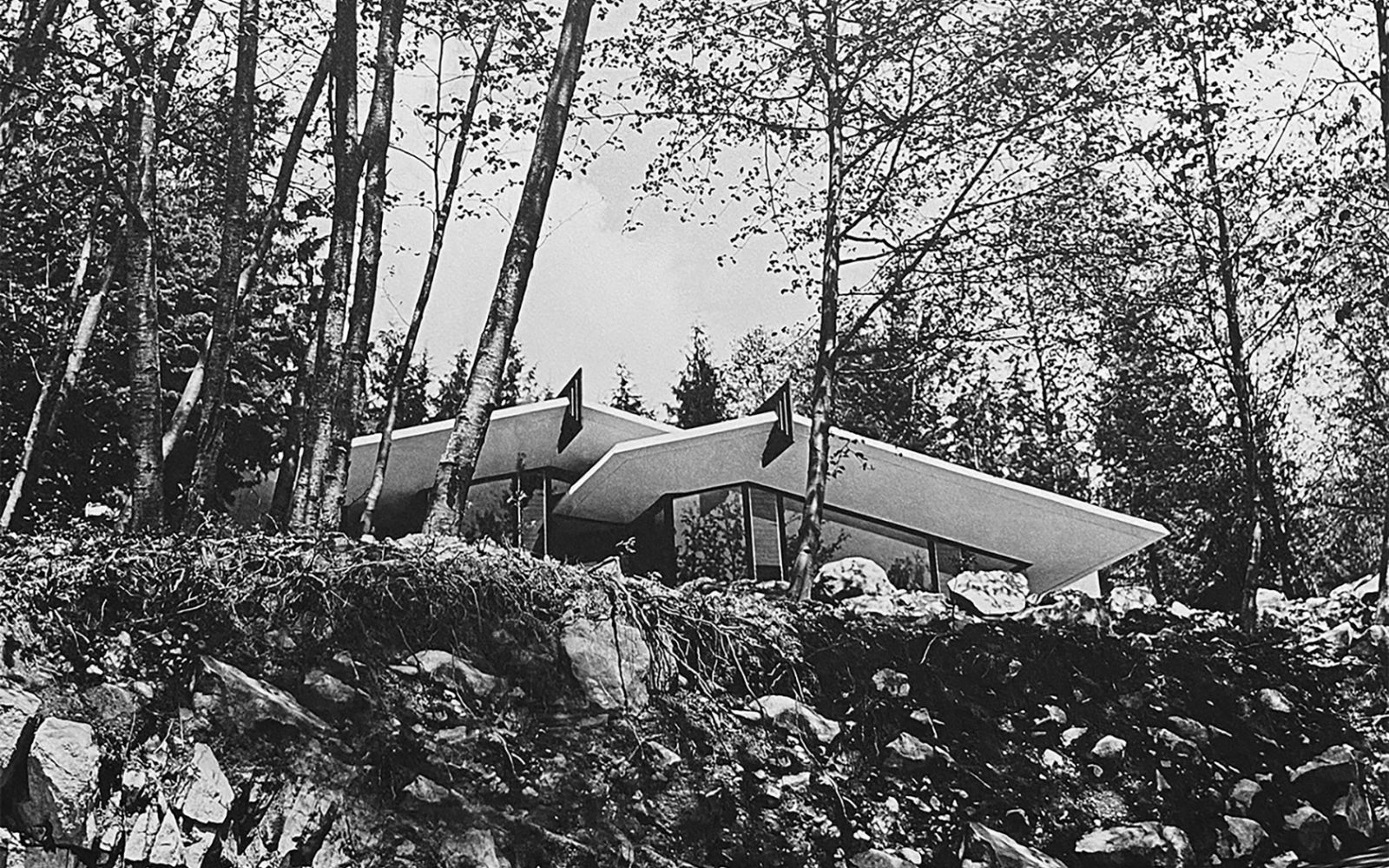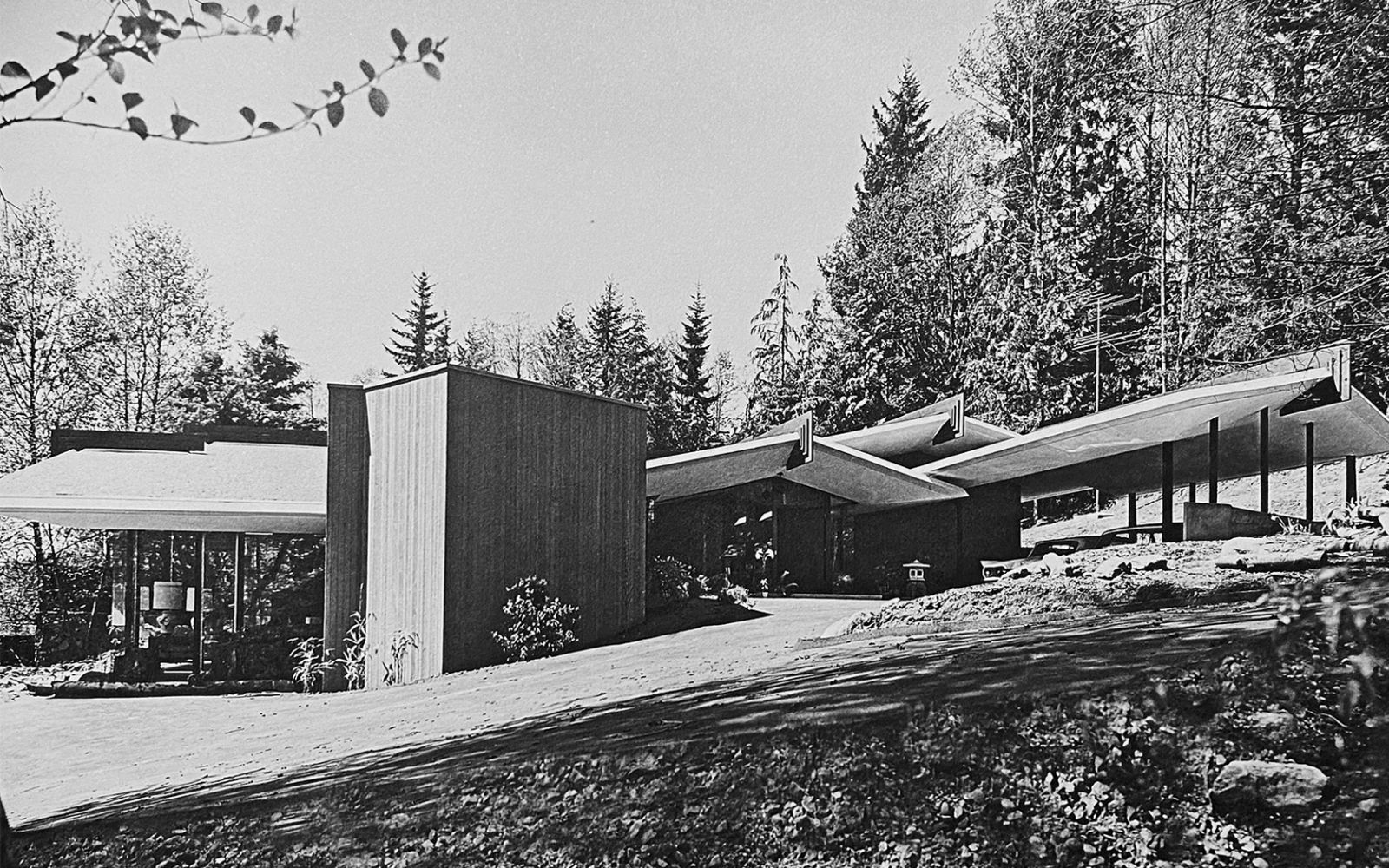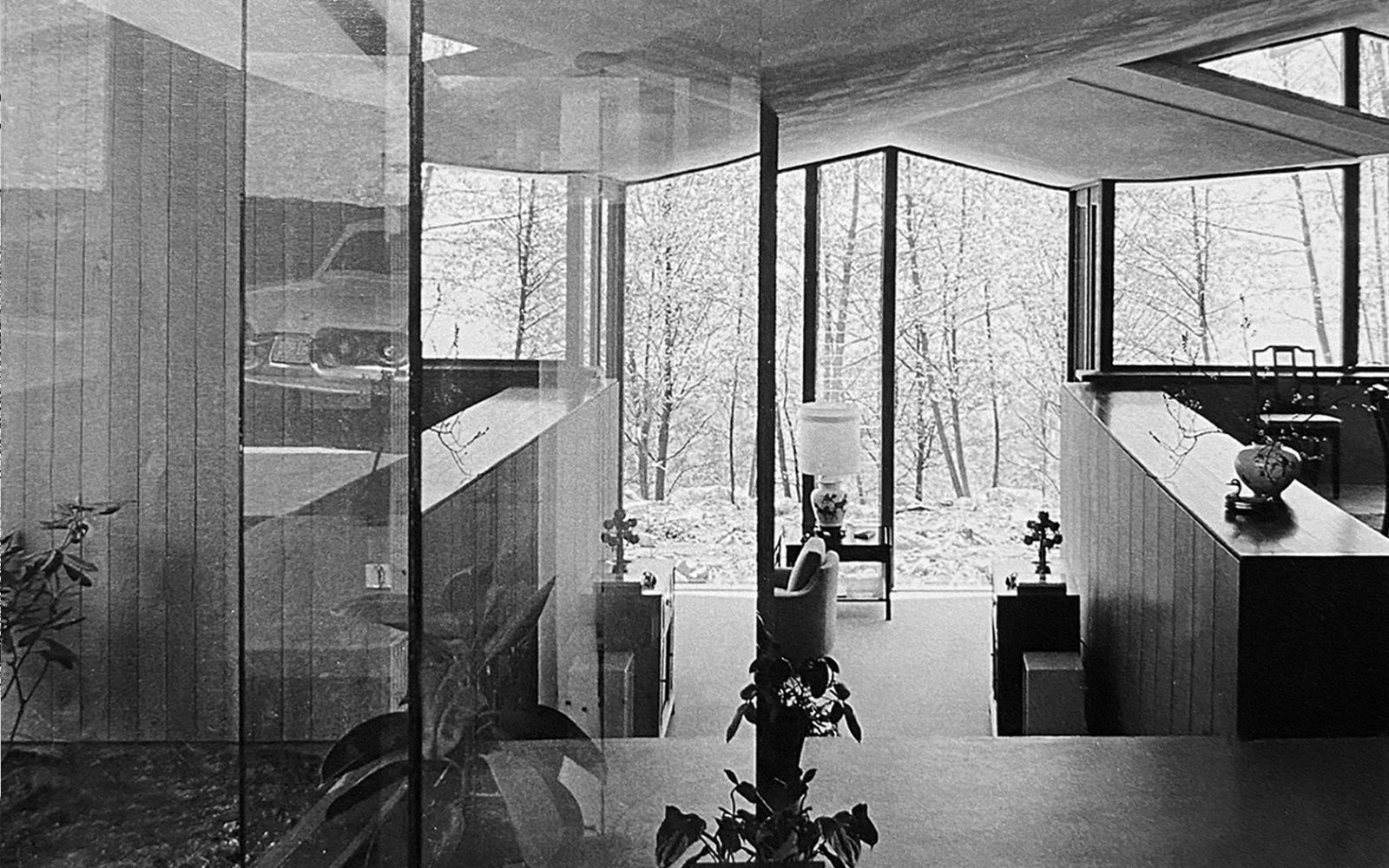 Photos: Thompson, Berwick, Pratt Architects, 1962-1963. Image: Selwyn Pullan, 1962. Collection West Vancouver Art Museum.
Forrest-Baker House
The Forrest–Baker House was designed by Ron Thom with Dick Mann, while at Thompson, Berwick, Pratt and Partners, and completed in 1962 originally for Mr. and Mrs. Terry S. Forrest. The house is also commonly referred to as the Baker Residence, after its longest occupants and caretakers, Mr. and Mrs. Archie Baker. Exhibiting his geometric prowess, as does all of Thom's works, the Forrest–Baker House was designed to carry the undulating lines of its surrounding topography, to step down the mountain with expansive overhangs and open up towards exquisite views to the city beyond. The Forrest-Baker Residence is a stunning example of West Coast Modern architecture, exuberating the creativity and elegance of mid-century design in West Vancouver. To this end, it has been identified as a Primary Building in the West Vancouver Survey of Significant Architecture and was the recipient of a 1964 Massey Medal for Architecture.
West Coast Modernism
The Forrest-Baker Residence is a magnum opus of West Coast Modernism, a work whose form, detail and character provide for a rich and palpable reflection of its place and of the height of mid-century architecture on the west coast. While it is recognized as a primary heritage resource in West Vancouver, it does not benefit for any legal protection. We are hopeful that a path forward can be found to retain and protect this spectacular architectural icon.
Application for Demolition
This campaign began with an application for demolition on the Forrest–Baker House received by the District of West Vancouver in November 2019. Over the course if its consideration thus far, the District has employed two 60 day temporary protection orders and given first, second, and third reading to a Heritage Designation Bylaw that would give the house official heritage status and protection from alteration. Current reports are that are local developer has agreed to purchase the property and enter into negotiations with the District of West Vancouver for a Heritage Revitalization Agreement.
---
League's Statement on Impending Demolition
December 17, 2019
VANCOUVER: The West Coast Modern League is deeply concerned about the imminent loss of the 1962 Forrest–Baker House, designed by architects Ron Thom and Dick Mann while at Thompson, Berwick, Pratt and Partners. Its presence and architectural legacy is of great importance to West Vancouver's current character, and testifies to the District's historic role as the heart of this region's mid-century modern architecture and design.
While the residence has changed hands numerous times and undergone updates, great care has been taken to retain its unique architectural character. It exemplifies the geometric and spatial ingenuity of its architect Ron Thom, one of Canada's most influential architects of the 20th century, and his work to define a symbiotic bond with the surrounding landscape. Among its distinguishing features are its hovering, rhythmically pitched roofline that traces the slope of the land; dramatically sweeping overhangs; and magnificent floor-to-ceiling window walls that capture the drama of the surrounding forested environment. The Forrest–Baker House is an icon of west coast design excellence. In 1964, the house was awarded a Massey Medal for Architecture, the most prestigious architectural accolade in Canada of its time. Since then, the house has highlighted a national travelling exhibition on the storied architect, and has been featured in numerous other exhibitions and publications. The house is a reflection of Canada's mid-century, west coast cultural life, and of design principles that have permeated city-building efforts across the region ever since.
We appreciate West Vancouver Staff and Council's employment of a Temporary Protection Order and ongoing efforts to engage with the current owner to retain this architecturally significant house. While the League is not in support of expropriation, we urge the District to continue with all reasonable steps to protect this and other masterworks of West Coast Modernism.
Sincerely,
Steve Gairns (Chair), Adele Weder, Chelsea Louise Grant, Geoffrey Massey, Jeanette Langmann, John Patkau, Kiriko Watanabe, Wendi Campbell
Board of Directors, West Coast Modern League
Current Status
12 April 2020: A local north shore developer has agreed to purchase the Forrest–Baker House and pledges to negotiate a Heritage Revitalization Agreement with the District of West Vancouver for its future protection. This comes as an interesting development, that will be observed closely, and could potentially spell a very important precedent for this and other midcentury modern preservations, according to the West Coast Modern League.
Thanks to a gift from Ute Hehr, we were able to present this Icon at Risk.
Would you also like to adopt an Icon at Risk? Make a donation today via this link.
With your support, we can continue our research and provide information on important modern homes in danger of being lost.
Forrest-Baker House
Ron Thom with Dick Mann
1963, Canada