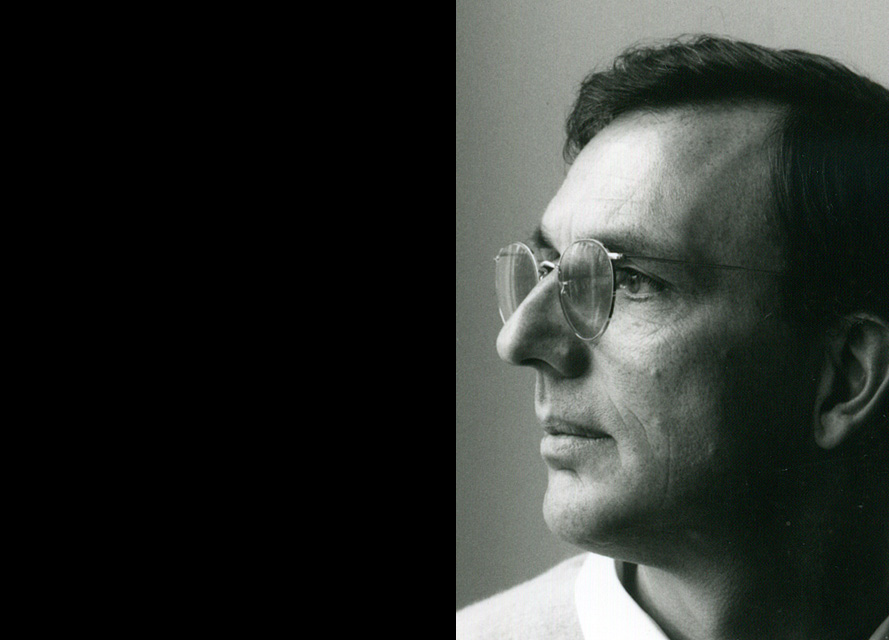 Mart van Schijndel
Mart van Schijndel (1943-1999) is one of the few architects in the Netherlands who easily managed to combine the innovative industrial production based modernism with distinctive postmodernist projects. Van Schijndel harbored a keen interest in technical innovations and possessed a talent for making the most of light and space as architectural components. His own hidden house at Pieterskerkhof in Utrecht is a beautiful and special expression of this. For the design of the house he received the Rietveld Prize in 1995. In 1999, the municipality of Utrecht, added the 'Van Schijndel House' as the youngest building to the listed Municipal Monuments. The house can match lasting inspiring examples from the international architectural history of the twentieth century.
His work
Van Schijndel was one of the few Dutch architects to welcome Postmodernism with enthusiasm. A first compelling example of this was the façade for the National Institute for the Promotion of Arts Education (LOKV) in Utrecht (1984), where he applied broken columns and a rusticated motif. Van Schijndel liked Postmodernism because it drew attention to the gigantic reservoir of types, forms, motifs and material applications on which an architect could draw.
Educator
Van Schijndel was a lecturer in the Fachhochschule in Düsseldorf for fifteen years and during this period trained generations of architects.