news
Andreas Vaa Bermann, Norsk Form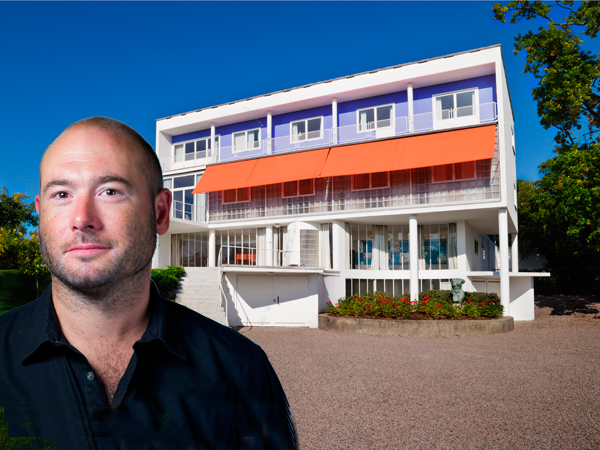 Andreas Vaa Bermann is the Director of Norsk Form – the Foundation for Design and Architecture in Norway, which manages Villa Stenersen, one of the most significant works of Norwegian modernism. Through various projects and activities, including lectures, debates and exhibitions at its main venue, DogA (the Norwegian Centre for Design and Architecture) in Oslo, the foundation promotes design and architecture as crucial contributors to improving the quality of people's everyday lives.
See more images of Villa Stenersen in our Specials section.
We put our five questions to Andreas.
First a little background, please. Who are you?
I'm an architect and urbanist who, after a decade of professional work as an architect and urban planner, moved on to more organisational, promotional and political work. I have a keen interest in communicating design and architecture and promoting their huge potential to contribute to a better world and the need for higher quality in our surroundings.
Describe your relationship with significant houses
Significant houses prove that no one is indifferent to their physical surroundings. They show us that, with ambition and demands for the extraordinary, innovation can happen and we can broaden people's understanding of architectural quality. Significant houses have inspired me before my training as an architect, during my education when I was adding to my knowledge - and ever since. Today, they show me that the search for quality and uniqueness lends inspiration to life, and that the only way to achieve the best is through details and dedicated involvement.
Which is your favourite house?
There are so many. Of the single-family iconic houses that I have visited, Maison de Verre in Paris, is at the top of my list.
What's the biggest challenge for you and your organization right now?
At the moment, on our own initiative, the administration of Villa Stenersen is undergoing evaluation by the Norwegian Ministry of culture. The house is owned by the Norwegian state, and has been managed by us for the last decade. We have recommended that it should remain open for visits by the public, under the management of the National Museum for Art, Design and Architecture. We hope for a combined use as a space for researchers, temporary exhibitions and other activities alongside its function as a house museum showcasing Norwegian modernism at its best.
What's next for you?
We hope to conclude the Villa Stenersen evaluation before the autumn. The reason why Norsk Form should not run the house is because it is more of a museum activity. Our main task is to debate design and architecture's contribution to contemporary society. So this is one of many steps we are taking to strengthen our foundation's work and core activities and serve the public the best we can.
Which 21st century home is an iconic house of the future?
That's really too early for me to say. The same goes for this century, which is still too young to be judged. I don't think we have seen its best examples yet.