Save Maison Zilveli - Sign the Petition!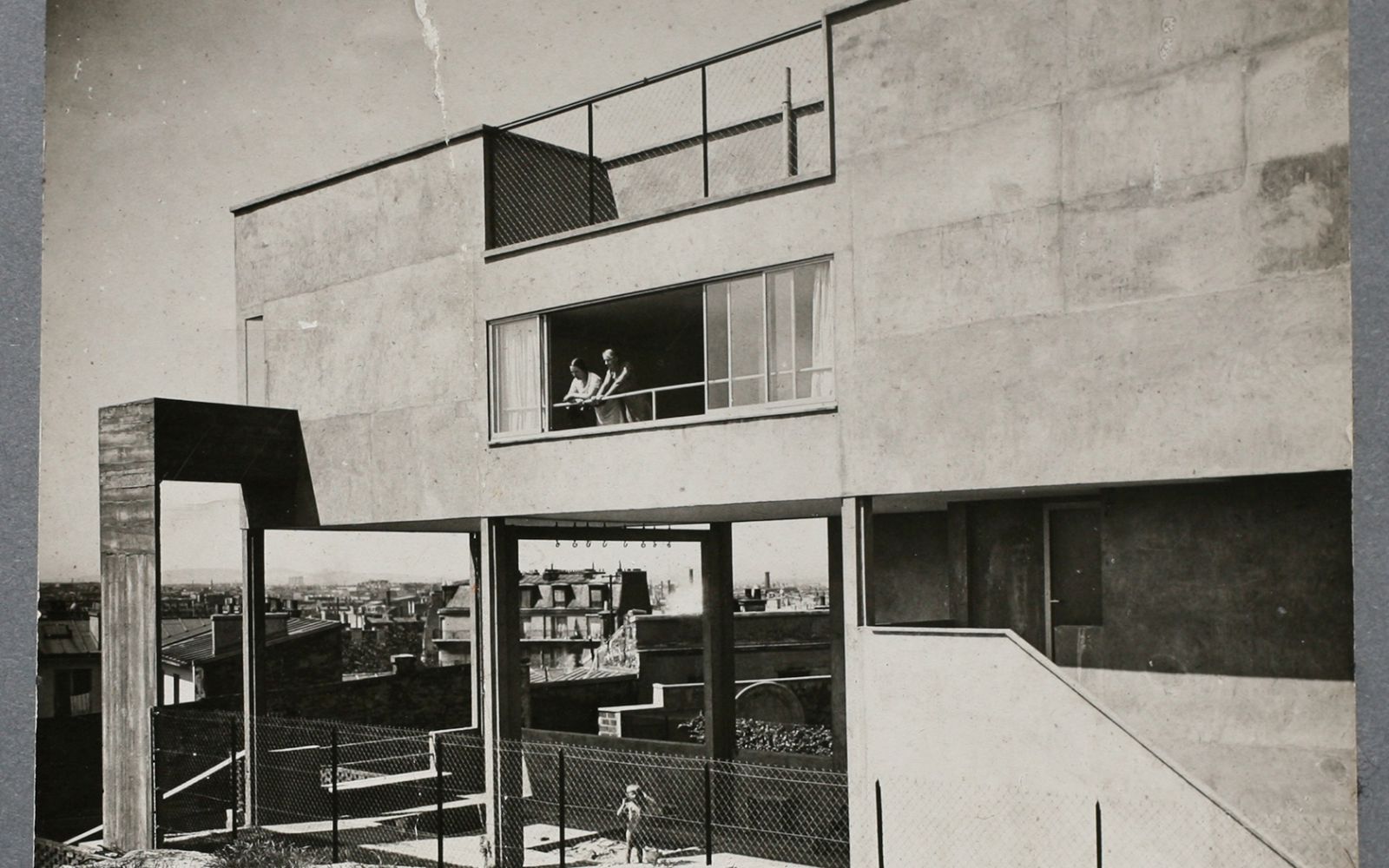 Iconic Houses Supports a Petition to Save Jean Welz's Maison Zilveli in Paris
On behalf of Peter Wyeth, we urgently ask your attention for a petition that he initiated to save Maison Zilveli in Paris from demolition.
Maison Zilveli is a rare modernist house, designed by Jean Welz in 1933.
Read more about Maison Zilveli's history and significance in Wyeth's article in our Icons at Risk section. And find here renderings of the future villa Zilveli, after complete reconstruction by Lankry architectes.
Follow this link for the petition on Change.org.
A leading painter still highly regarded in South Africa, Jean Welz was an economic emigre from Europe on the eve of WWII. His prior architectural career has been virtually unknown until a string of discoveries unfolded for author and filmmaker Peter Wyeth over eight years, allowing him to narrate this amazing true tale of genius.
Born in 1900 and trained in ultra-sophisticated, but conservative Vienna, Welz was sent to Paris for the 1925 Art Deco exhibition by his influential employer, renowned architect Josef Hoffmann. There he met preeminent modern architects Le Corbusier and Adolf Loos. The latter employed him to assist in building a house for the founder of Dada, Tristan Tzara. They all mixed in avant-garde circles at the Café du Dôme in Montparnasse along with Welz's classmate from Vienna, later Chicago-based architect Gabriel Guevrekian; Welz's future employer Raymond Fischer, whose archive was mostly destroyed by Nazis; and photographer André Kertész.
In his book "The Lost Architecture of Jean Welz" (DoppelHouse Books, November 2021), author Peter Wyeth retrieves stories, letters, portfolios, and photographs through Welz's South African family archive, generations after Welz's death that unravel his heroic designs, his stunning built critique of Corbusier's "Five Points of Architecture," a gravestone for Marx's daughter, and the many ways that Welz disappeared amongst his collaborators, intentionally and not. This account of why Jean Welz did not become a famous name in architecture takes us through his brother's Nazi-dealings, illness, betrayal, self-destruction, Apartheid, and an uncompromising artist's vision at the same time sifting through significant, literally-concrete evidence of Welz's built projects and visionary designs.
Icons at Risk Watch List
Alongside the Iconic House museums that you know and love, our Icons at Risk Watch List is our initiative to preserve the world's most endangered architecturally important modern houses. The project is the culmination of two years of intensive work. In this section on our website, we list Icons at Risk, Saved houses and Demolished houses. More will be added every month. With many, especially those from the second half of the 20th century, in danger of being lost because they are not yet recognized as 'heritage', we need to act now. So how to save them? Icons at Risk sets out to raise public awareness and support house owners to take action. We will keep you updated on our progress on our website and in our newsletter.
Sound the Alarm!
Do you know an icon at risk? Send us an alert!
You can download the Alert Form HERE.
Thank you for your help.
Posted 14 April 2021