Toshiko Kinoshita on Japanese Modern Heritage Houses
Architectural historian Toshiko Kinoshita is a director of the Heritage Houses Trust in Tokyo. She also runs the contemporary housing organization Community Housing with her husband Juan Ordonez. Toshiko was a speaker at our Fifth International Iconic Houses Conference in New Canaan 15-18 May 2018. Her lecture can be watched in the (below) link.
| | |
| --- | --- |
| Passing Japanese Modern Heritage Houses to the Next Generation | |
Why did you set up Heritage Houses Trust?
We set it up five years ago, after a four-year effort to preserve the important Sonoda House by Junzo Yoshimura. We succeeded after much awareness-raising in the form of architectural expert talks, piano recitals, and an exhibition about heritage houses – newspaper coverage followed, and a fan of the architect got in touch with us. He later bought the house, and safeguarded its future. This success led us to set up the Heritage Houses Trust.
What problems do Modern houses like this one face in Japan?
There is almost no legal framework protecting them. It's easy and financially rewarding to demolish old buildings and redevelop the site. People don't generally buy old houses and renovate them, and there's no market for significant Modern homes. Death duties are high and often this means heirs cannot keep their houses, but have to sell them to pay tax. Currently, the only solution we can find is to get the house a new owner, as there's no legal process to force preservation unless it is designated as important cultural property.
Where does your interest in endangered houses come from?
I grew up in a beautiful traditional Japanese house in Kobe – my grandfather had bought it in order to prevent it from being demolished. That early experience helped to lead me to the realization that, in losing its heritage buildings, Japan is in danger of losing its aesthetic tradition. Later, when studying in Britain, I saw that it doesn't have to be this way. I saw how people really appreciate and value historic buildings there, and how difficult it is to demolish them.
In the Community Housing portfolio, the iconic Maekawa House is one of your rentals.
Yes, the architect Kunio Maekawa's own house was in danger of demolition. The family sold it to a developer, most probably because they couldn't afford to pay the death duties. To save it, we bought it and now rent it out.
Which Modern houses have particularly inspired you?
A particular favorite of mine is Louis Kahn's Fisher House. I could not imagine how beautiful it could be from the drawings. The scale, the choice of materials, the design of the windows, the detailing, everything is so masterly. I was very impressed just experiencing the space.
What most needs to change in Japan to preserve Modern houses?
We need a legal framework. Public awareness of the importance of heritage would also help. We also need a market that appreciates the value of buying such houses to live in. In the future, I see great potential for such a market to grow in Japan.
Toshiko recommends watching an Introduction to the Heritage Houses Trust in Japan as a warm up for the conference.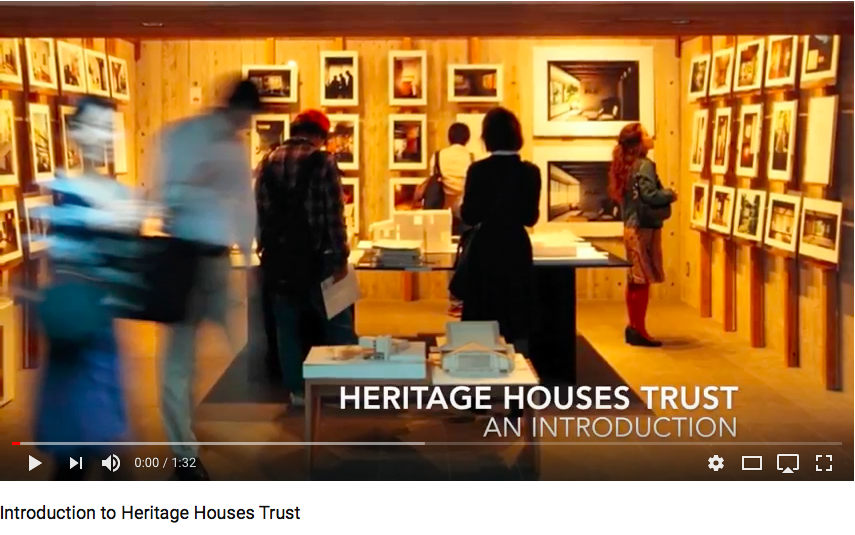 Jane Szita
Photo: Toshiko with the Kunio Maekawa House (Tokyo, Japan) in the background.
Publication date 15 February 2018