In Berlin's Modernist Network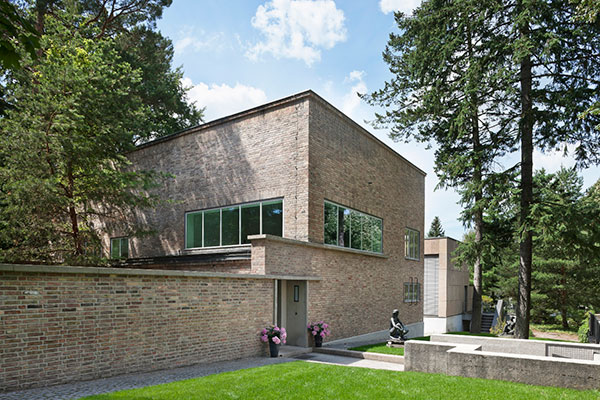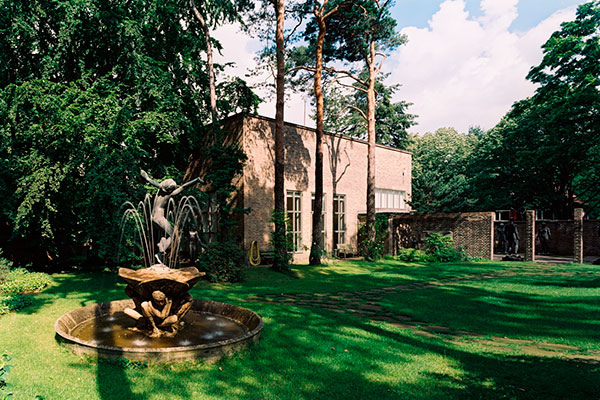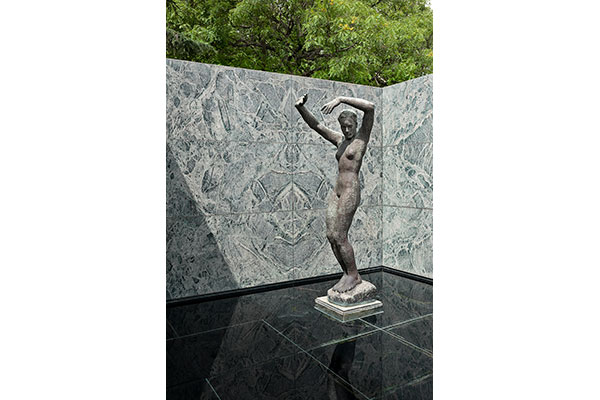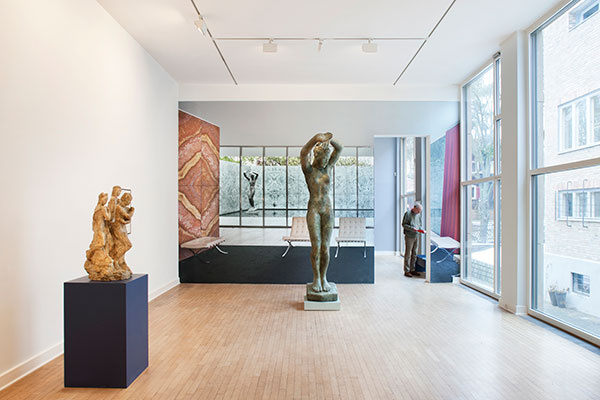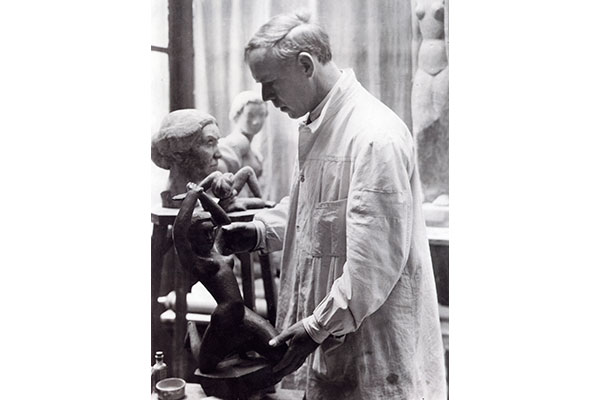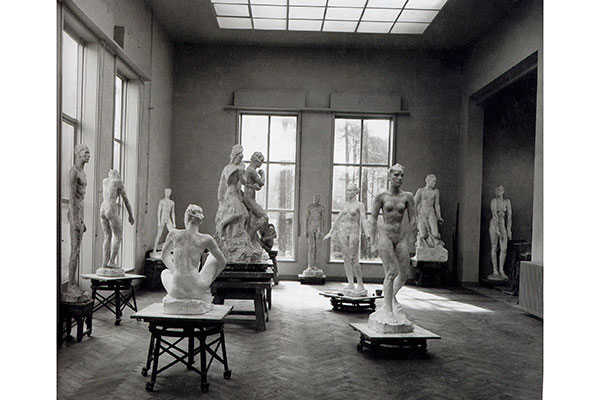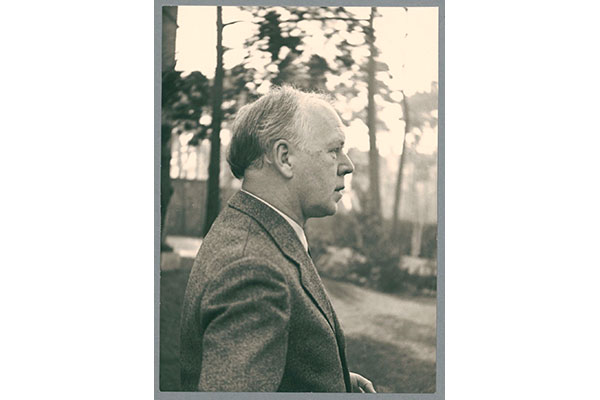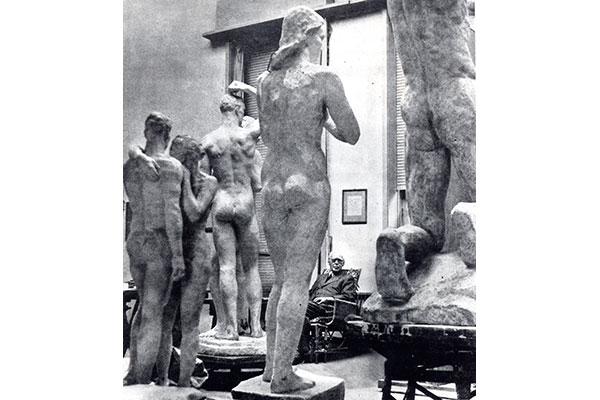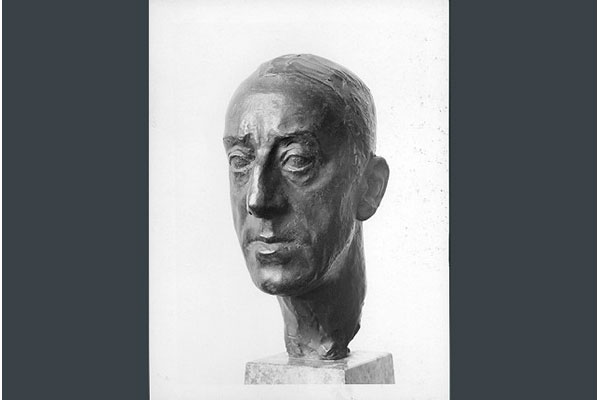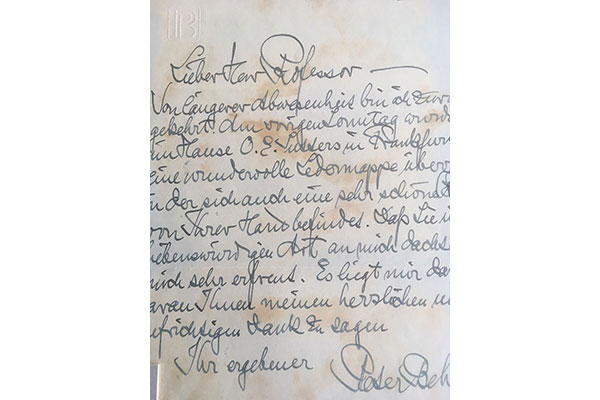 Georg Kolbe Museum. Photo Enric Duch
Georg Kolbe Museum, garden with fountain
Georg Kolbe, Dawn sculpture in Barcelona Pavilion, Mies van der Rohe. Image archive Georg Kolbe Museum. Photo Enric Duch
View of exhibition Georg Kolbe Museum. Dawn sculpture in Barcelona Pavilion. Photo Enric Duch
Georg Kolbe in his studio circa 1925. Georg Kolbe Museum, Berlin
Georg Kolbe Museum, view from studio 1930. Bildarchiv Georg Kolbe Museum
Georg Kolbe in his garden, 1936. Photo Kurt von Keudell. Bildarchiv Georg Kolbe Museum
Georg Kolbe in his studio, 1946. Georg Kolbe Museum
Henry van de Velde by Georg Kolbe
Letter from Peter Behrens to Georg Kolbe
Georg Kolbe Museum. Photo Enric Duch
Georg Kolbe Museum, garden with fountain
Georg Kolbe, Dawn sculpture in Barcelona Pavilion, Mies van der Rohe. Image archive Georg Kolbe Museum. Photo Enric Duch
View of exhibition Georg Kolbe Museum. Dawn sculpture in Barcelona Pavilion. Photo Enric Duch
Georg Kolbe in his studio circa 1925. Georg Kolbe Museum, Berlin
Georg Kolbe Museum, view from studio 1930. Bildarchiv Georg Kolbe Museum
Georg Kolbe in his garden, 1936. Photo Kurt von Keudell. Bildarchiv Georg Kolbe Museum
Georg Kolbe in his studio, 1946. Georg Kolbe Museum
Henry van de Velde by Georg Kolbe
Letter from Peter Behrens to Georg Kolbe
Exhibition at Georg Kolbe Museum runs to May 1, 2017
In the early twentieth century, Berlin attracted a large number of modern-thinking artists. The arts were in an upheaval—a profitable reciprocal influence was taking place between the most diverse and old patterns were discarded. One of those active in this creative environment was the young artist Georg Kolbe (1877–1947), who would soon rise to become this generation's most successful German sculptor. On the occasion of his 140th birthday our new member, the Georg Kolbe Museum, is celebrating his surprisingly diverse network encompassing art, architecture, politics, and dance with a large-scale exhibition featuring works from its holdings. The extensive show presents over 50 sculptures, numerous historical photographs, drawings, paintings, letters, and contemporary documents from the artist's estate. Like a cosmopolitan cross-section it reflects Berlin's development into an artistic and cultural metropolis.
A major portraitist especially during the Weimar Republic, Kolbe's nearly 200 sculptures of prominent personalities convey the image of an epoch that was marked by brilliance and contradiction. A selection of circa 50 of these works are presented in the exhibition, including the Social Democratic President of Germany Friedrich Ebert and German Chancellor Theobald von Bethmann Hollweg, the famed surgeon Ferdinand Sauerbruch from the Charité and the influential art chronicler Harry Graf Kessler, Kolbe's art dealer Paul Cassirer as well as the author and pacifist Annette Kolb.
Kolbe's sculptures have been installed in some of the most iconic examples of modernist architecture. The most famous of them is surely 'Morning' (1927), which stood in Ludwig Mies van der Rohe's Barcelona Pavilion (1929). But other renowned modern architects such as Walter Gropius, Bruno Taut, Hans Poelzig, and Henry van de Velde held his works in high esteem, connecting them to their own edifices. Kolbe's own intense occupation with contemporary architecture found concrete visual manifestation in the landmark ensemble of structures in Sensburger Allee, the present-day Georg Kolbe Museum, where the artist created an ideal setting for his sculptures.
Whether as a member of the Berlin Secession or subsequently as chairman of the Free Secession, Kolbe was in constant contact with his colleagues. The famous animal sculptor Renée Sintenis posed for him as a young woman and the artist also worked for a while in the same studio house as Max Beckmann. He later undertook trips with his friends Karl Schmidt-Rottluff and Richard Scheibe. Kolbe maintained close to Max Liebermann and carried out intense correspondences with Ernst Barlach and Gerhard Marcks, among others.
Kolbe's enthusiasm for Expressionist dance resulted in major drawn or sculpted works showing persons in motion. He was inspired by Vaslav Nijinsky, the star of the Ballet Russes, as well as by such early modern dance pioneers as Gret Palucca, Mary Wigman, and Ted Shawn.
Georg Kolbe Museum
Sensburger Allee 25
14055 Berlin
More >> www.georg-kolbe-museum.de
Publication date 28 February 2017