Katherine Malone-France on Moving with the Times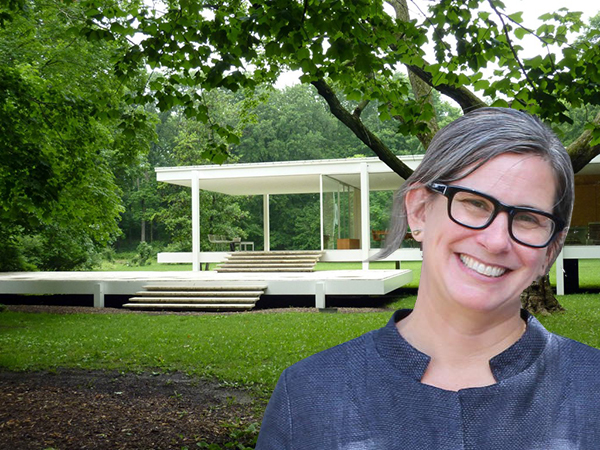 Katherine Malone-France is the Vice President for Historic Sites at the National Trust for Historic Preservation, which has a portfolio of 27 historic sites around the USA - including four Modern houses. She lives in Washington, DC. Katherine was a speaker at the Fifth International Iconic Houses Conference in New Canaan. Her lecture can be watched in the (below) link.
Where does your personal interest in heritage come from?
I grew up in old places - my parents were restoring a historic house when I was little. We visited historic sites and house museums often. When I graduated from college with a history degree, I knew that I wanted to be actively engaged with history, so I gravitated toward historic preservation and creating greater engagement between people and heritage.
How do you see the role of your organization?
The U.S. Congress chartered the National Trust in 1949 to own properties significant in American history and involve the American public in the preservation of our heritage. In many ways, this continues to be our core mission. We own a national portfolio of sites and also engage the public through a variety of advocacy campaigns and other initiatives.
How is the role of the National Trust evolving?
One of the most important ways is in how we preserve, operate, and interpret our historic sites. Preservation has become more pragmatic and results-oriented. We are experimenting with operating models beyond the traditional house museum, and we are using these places to tell fuller, more diverse American stories.
What's the best thing about your job?
Seeing the many different ways that people find enjoyment and meaning in our historic sites.
What particular challenges and opportunities do Modern house museums face?
They are challenged by the perception that they are static places that have been frozen in a particular period in time. Yet some of them show that there are tremendous opportunities when you move beyond a narrow period of significance to become a place that is lively, relevant, and inspiring. You do that by continuing to engage with contemporary art, design, and storytelling.
Will you acquire more Modern houses?
We already have Frank Lloyd Wright's Pope-Leighey (Alexandria, VA), Philip Johnson's Glass House (New Canaan, CT), the Marcel Breuer House at Pocantico (Pocantico Hills, NY), and the Farnsworth House (Plano, IL). We are open to acquiring more and are working with our board now to determine what the current criteria would be.
How do we protect the 'younger' heritage that falls outside the protected zone?
The best way to preserve something is to use it; so finding ways to keep these places in active use is critical.
What can the National Trust do for Modern Houses?
Model best practices in preservation, use, and interpretation, and share that through our own network and those of others, like Iconic Houses.
Katherine recommends watching a short video of Gerard and Kelly's Modern Living at the Glass House. "It shows this gorgeous work of choreography layered over the buildings and landscape of the Glass House and an installation by Yayoi Kusama. A perfect illustration of how Modernist buildings continue to inspire and interact with contemporary art in many different ways, sometimes at the same time."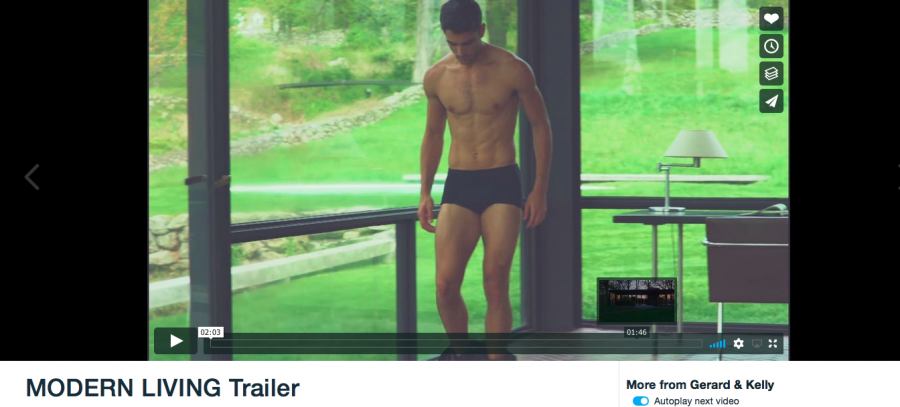 Jane Szita
Photo: Katherine with the Farnsworth House, by Mies van der Rohe (Plano Il, USA), another house museum managed by the National Trust for Historic Preservation, in the background.
Publication date 15 March 2018