news
Niek Smit on Supporting Modern Heritage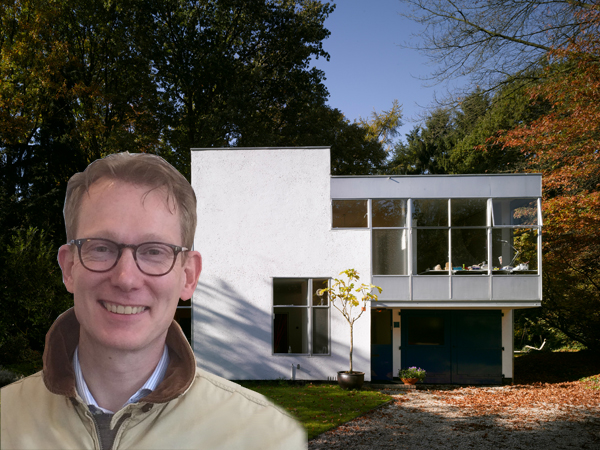 Niek Smit is an architectural historian at the Vereniging Hendrick de Keyser, the Dutch historic houses association. At the conference, he presents a range of strategies to find sustainable long-term uses for the association's newly acquired 20th-century properties.
Hendrick de Keyser is a classic heritage organization. So why the move into more recent heritage?
Our board holds the view that there is no fundamental difference between rescuing and managing a vulnerable Modernist bungalow or a precious 18th-century canal house. We do however face one constraint: our ability to judge quality. We believe architectural quality needs some time to surface so we are reluctant to acquire contemporary buildings.
What would be a sustainable model for young heritage houses?
Each house is different and requires an individual, tailor-made approach. Traditionally, we would rent out our properties for people to live in, as offices or as museums or for dinners and events. Nowadays, we also have holiday cottages and museum houses which are open to the public.
What issues do you face with young heritage houses?
Sometimes the building techniques and materials used were experimental and have not weathered well. For example, we are currently restoring an experimental house in polyester and steel from the 1970s.
What criteria do you have for Modern heritage?
The architectural quality and historical importance of the property and its interior; the urgency of repairs and the need to rescue a property; and the long-term financial sustainability of the purchase. The criteria are exactly the same for old houses and Modern heritage.
What is the potential of young heritage in the Netherlands?
It's vast. On the negative side, architecture from the 1950s up to the 80s is highly vulnerable. It is often worn, slightly 'out of date' for most people, repairs are needed and quality is not easily recognized. Heritage protection is very limited. On the positive side, there is a growing interest in young heritage, which started with 'vintage' furniture.
What can a classic heritage organization bring to young heritage?
Tested, practical strategies to rescue, restore and manage historic properties. By opening up our young heritage properties to the public, we can create awareness.
What issues are you looking forward to discussing at the conference?
I'm interested to see how other organizations and individuals approach the issues of young heritage. We can't make every architecturally interesting house a museum. Which other strategies work?
Do you have a favourite young heritage house?
The Jan de Jong House in Schaijk (1967-1982), which was acquired by our organization in 2016. You cannot but be impressed by the spatial quality of the design.
What are the most urgent issues that Modern houses currently face?
To create awareness of the quality and vulnerability of architecture, especially houses and interiors, from the 1950s to 1980s. The Iconic Houses network can play a major role in this.
Jane Szita
Curious about the lecture and tour program?
Check it out or register here >> www.aanmelder.nl/ihc2021
Posted 11 December 2019