'Inside Iconic Houses' - Online Tour Program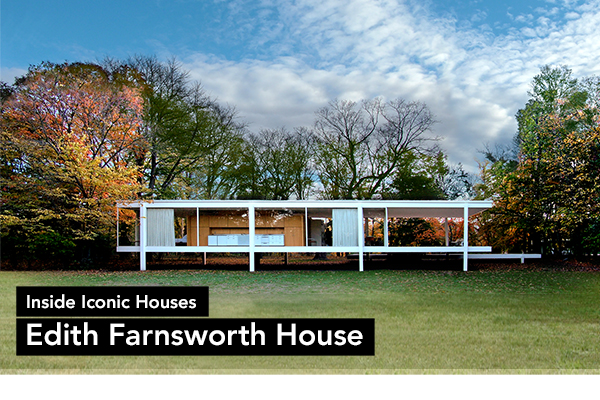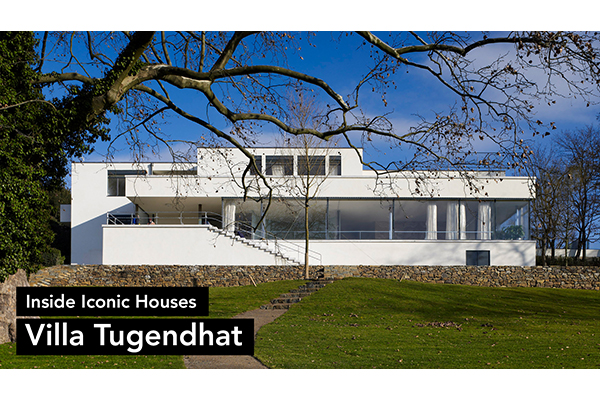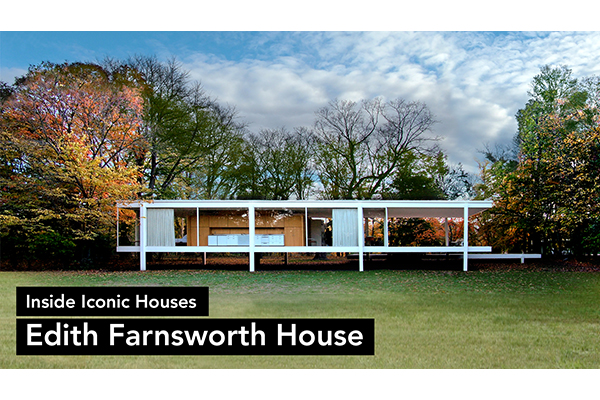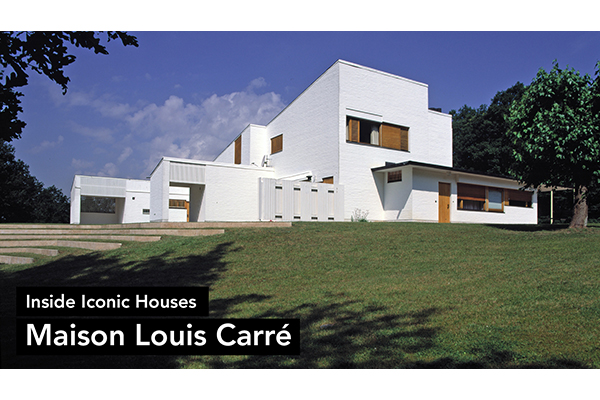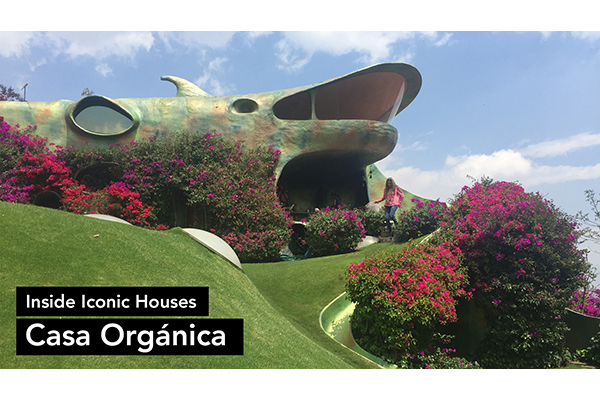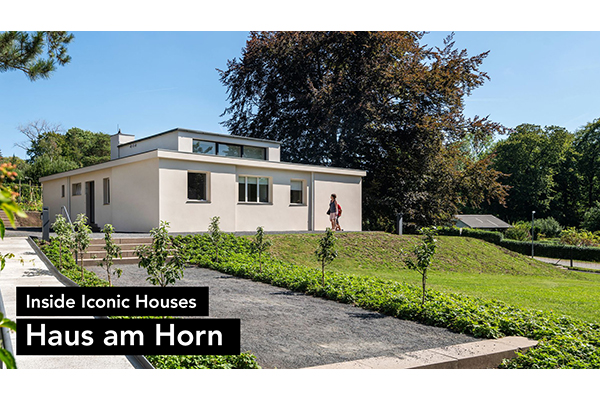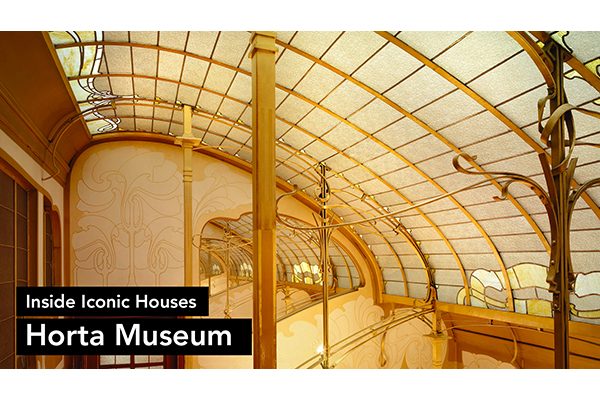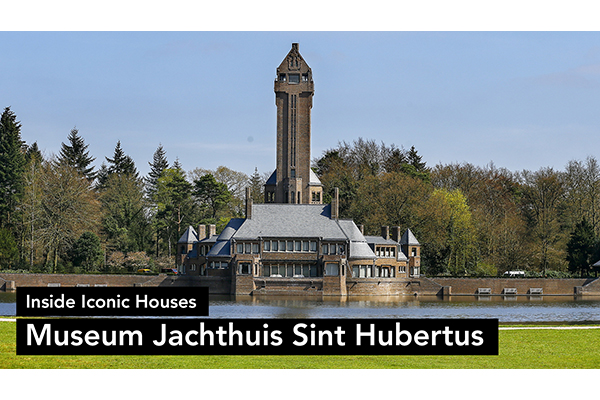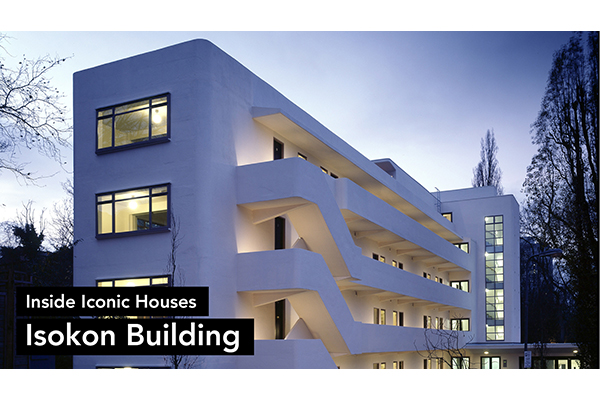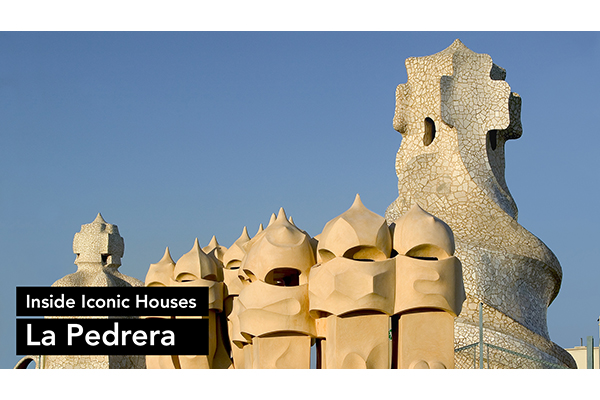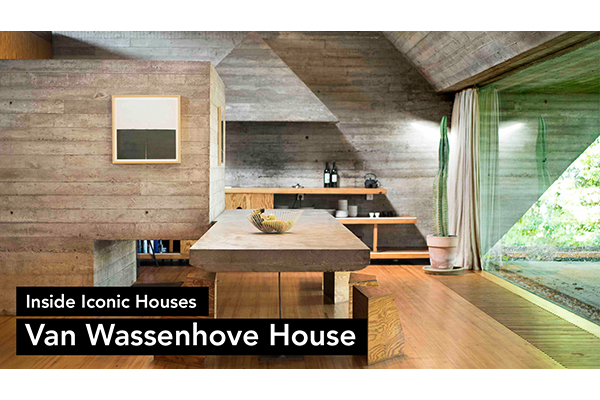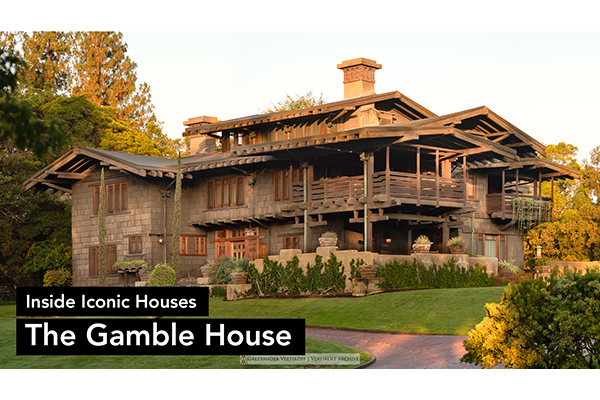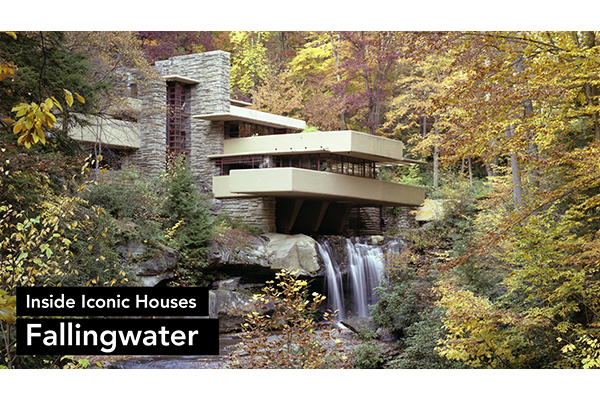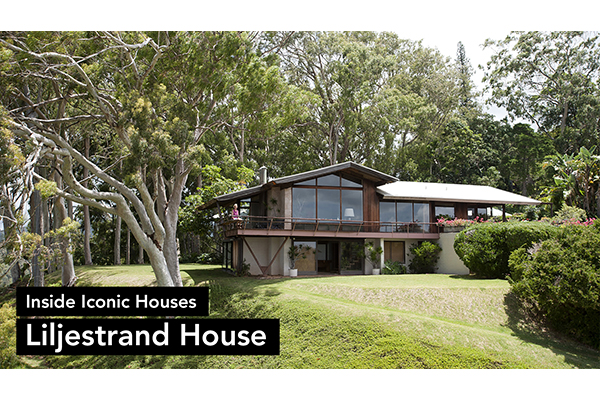 Recordings of our Exclusive Live Streamed Tours in Webshop
To recreate the excitement of travel, Iconic Houses has launched a new program last year. Together, we're visiting an Iconic Houses member house every month in a unique series of live-streamed house tours led by the house owner, director or curator. These exclusive expert-led tours in which we can peek inside drawers and behind doors, were curated for our members and top-tier donors and are now available to all for a small contribution.
Also, the recordings of these tours can be watched by everyone through our WEBSHOP. Iconic Houses members and donors can access the recordings for free on a dedicated webpage. The tours are usually held on Thursday.
Your Online Travel Itinerary, 2022– Save These Thursdays
2022 Tours available to stream on demand in our WEBSHOP
The tours are a way for those who run the special houses and hidden gems that make up our global network to stay engaged with our community, which consists of the owners of modern heritage homes, leading architects and architectural historians, intellectually curious donors and culturally interested individuals with a passion for design and architecture.
The directors of the world's most extraordinary houses invite you to be their special guest for a personal behind-the-scenes live-streamed tour. Come with us as they open locked doors, reveal what's behind hidden panels, and shine a light on some famously dark corners! Guests will have the opportunity to join in what promises to be a lively Q&A session at the conclusion of the tours. You can ask us questions in advance or let us know if you're interested in seeing something in particular. We'll do our best to accommodate all requests within reason.
So far, we have visited the UNESCO World Heritage-listed Fallingwater with its director Justin Gunther, Victor Horta's own house and studio in Brussels with director Benjamin Zurstrassen and Gaudí's La Pedrera in Barcelona with Silvia Vilarroya, curator of the permanent exhibition. Plus many more houses, mostly famous and some hidden gems, from all over the world.
Click on image to watch the Fallingwater Teaser and find all teasers in our WEBSHOP.
Your Iconic Happy Hour
Always accompanied by a live Q&A and topped off with a happy hour and signature cocktails that are related to the architect, the clients or local traditions: can you think of a better way to e-meet your peers? We're a global community, but for our European guests who join the tour live around happy hour or in the evening, while our friends in Southern California are drinking their first coffee, we will always offer inspiration in the form of a recipe for a signature cocktail, local drink or favourite tipple of the architect or clients, so you are able to attend the tour in style. And if you can't be there right then, you can create your own happy hour by watching the recording whenever it is convenient for you.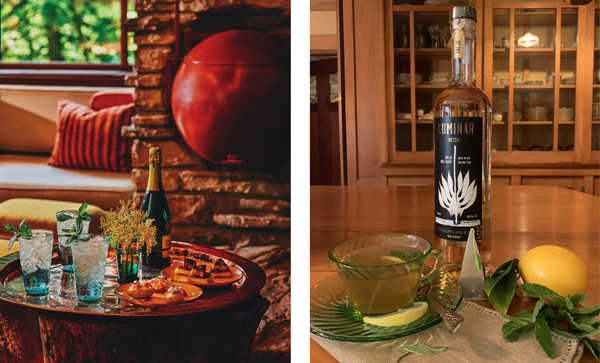 | | |
| --- | --- |
| Signature cocktails at Fallingwater and The Gamble House. | |
2021 Tours available to stream on demand in our WEBSHOP
How can I join?
Tickets for future tours can be purchased for €15 in our WEBSHOP.
Login information to stream past tours can also be purchased for €15 in our WEBSHOP.
Are you interested in joining this program and consider becoming a Donor? In this link you'll find all the information to sign up as a Donor Patron or Corporate Patron Member (€500 and above). This is the minimum level of support in order to be invited with free access to these live streamed house tours. Based on a €500 donation, the cost per tour is less than €15 because you get access to the entire tour archive that keeps growing.
Leadership Circle
For more information on becoming a Leadership Circle Member (donations of €1,000 and above) and to hear about the extra privileges, please reach out to Natascha Drabbe, Executive Director and Founder of the Iconic Houses Network at ndrabbe@iconichouses.org. One of those benefits for Leadership Members is that they are invited for a Leadership Circle Event. This is an in-person visit of a contemporary private house that is never open to the public. It is organized once a year (COVID volente) for this dedicated members support group, and includes a nice luch or cocktail reception. The architect of the house is always present and gives a personal tour of the house.
US-based donors can support our activities in a tax-efficient way through a contribution to the American Friends of Iconic Houses at the King Baudouin Foundation United States (KBFUS). Because KBFUS is a 501c3 public charity, donors may claim the maximum tax benefits allowed by US law.
Donors in The Netherlands can also support our activities in a tax-efficient way. The Iconic Houses Foundation is registered as a Public Benefit Organization (ANBI) at the Dutch Tax and Customs Administration.
Thank you, Kristin Stone!
Kristin Stone is our project partner for this Inside Iconic Houses program. Kristin is the owner of the Pasadena Tour Company, and a consultant specializing in tour creation and visitor experience. One of her most recent projects was developing site-specific touring experiences for visitors to The Shed in New York (Diller Scofidio + Renfro), including an original, customized concept, script, staff training and follow-up audit, training and revision program.

The Pasadena Tour Company
is official tour partner
of Iconic Houses.


Upodated 7 November 2022