Jeffrey Herr, Hollyhock House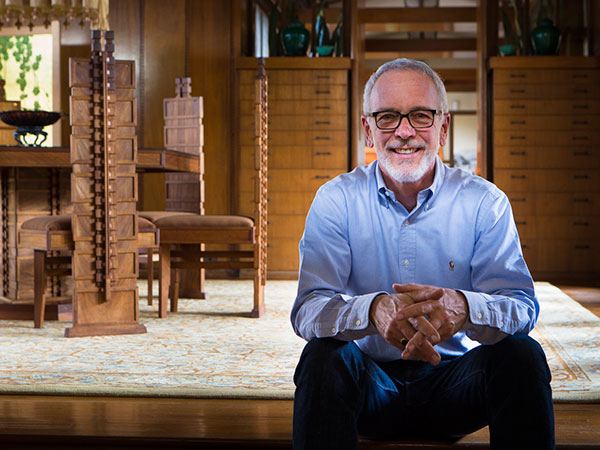 Jeffrey Herr is Curator of the Hollyhock House and Simon Rodia's Towers in Watts. He describes himself as 'a foodie, theatre maven, admirer of Capability Brown and all things Emma Thompson, an emulator of Gertrude Jekeyll, a connoisseur of Armagnac, new Instagrammer, 007 junkie and flea-market addict.' He also likes good books, crossword puzzles, independent films and Venice. Jeffrey will be a speaker at our conference at the Getty Center in February 2016.
Tell us about your own relationship with significant houses
It's intimate. My connection began when I was growing up near the 1719 Hans Herr house (in Lancaster County, Pennsylvania). From homestead to British country house, from Victorian to Modern, my studies and work at the Banning Residence and now Hollyhock House are my focus. According to Woody Allen, the only love that lasts is unrequited love. If true, our love affair with the Iconic House is eternal, because mutual admiration is impossible.
Do you have a favourite house?
I'm partial to 2 Willow Road, Hampstead, the terrace of three houses designed by Ernő Goldfinger of which the central house was reserved for himself. The modest but rhythmic street façade designed to appear as a single unit, and the extraordinary use of space and light inside make this an inviting and comfortable dwelling. Note: Ian Fleming was a neighbor, despised Goldfinger for demolishing some Victorian cottages to make space for the structure, and named a James Bond villain after him. My other favourite? The house in which I live. I responded instantaneously to the order of its interior space, abundant light, and connection to early 20th-century Los Angeles. I've spent 23 years with this house and it's a perfect fit.
What is the biggest challenge facing Hollyhock House right now?
The balancing act required maintaining and promoting relevancy while preserving historic integrity.
What do you expect from the upcoming Iconic Houses conference at the Getty Center in Los Angeles?

Meeting colleagues old and new to share, learn and recharge. One never knows where inspiration will arise, but the energy that surrounds a gathering of like minds can be very stimulating.
Which 21st-century house in California has the potential to become a future Iconic House, and why?
With only 16 years of the 21st century behind us, the house with the most iconic status has probably yet to be built. When it is I predict that it will likely be green, rely on technologies as yet undeveloped, and respond to lifestyles yet to be determined.
Jeffrey recommends taking a look at this video as a warm up for the conference: Houzz TV's 'Exclusive New Video of Wright's Jaw-Dropping Hollyhock House'.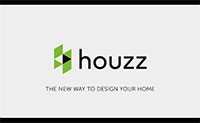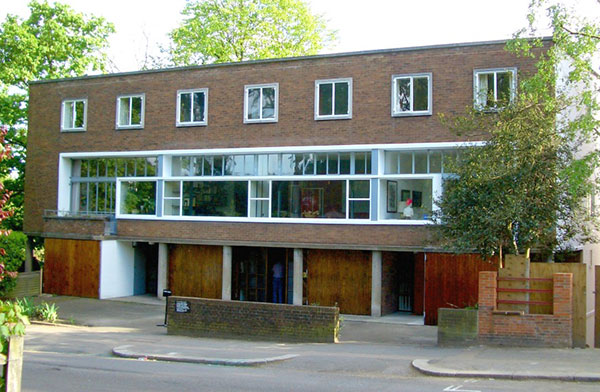 2 Willow Road, Ernö Goldfinger, London 1939.
Find here an interview with Jeffrey Herr that was made by our media partner Dwell.
Publication date 17 December 2015