Icons of the Czech Avantgarde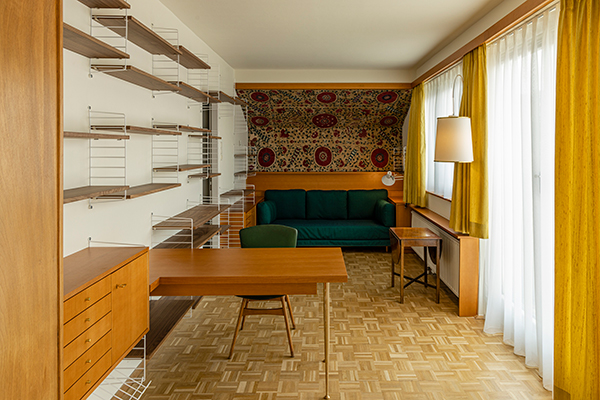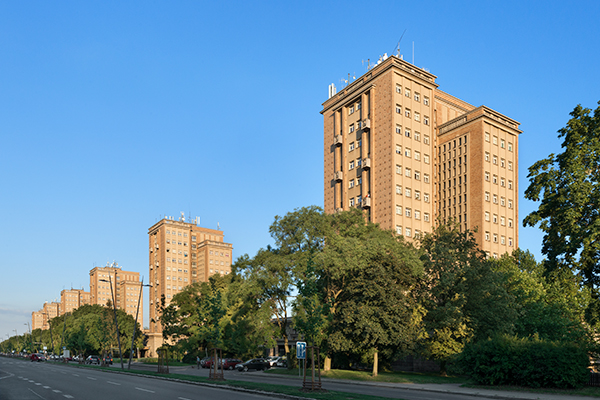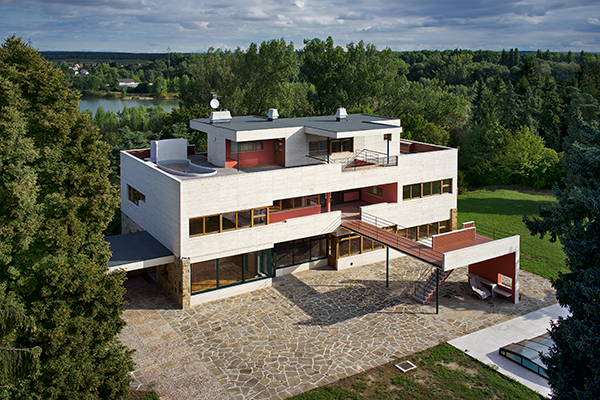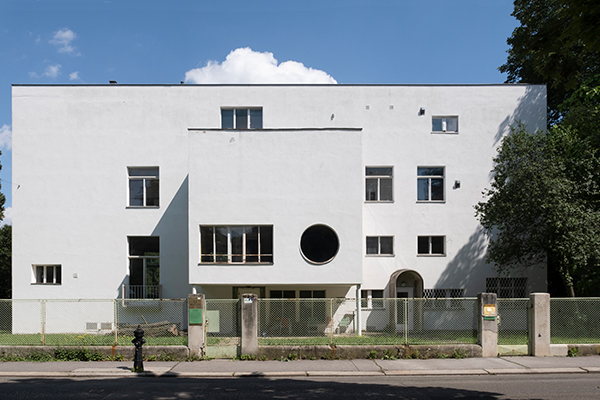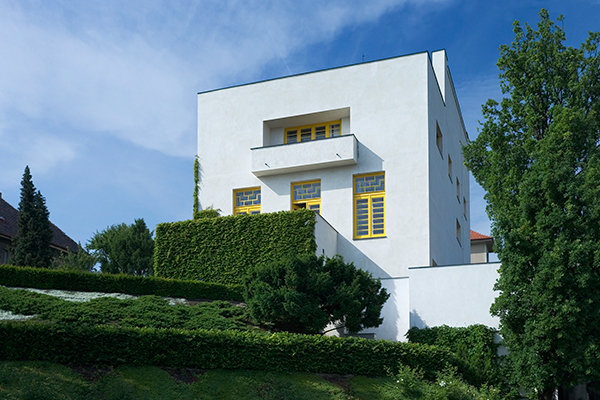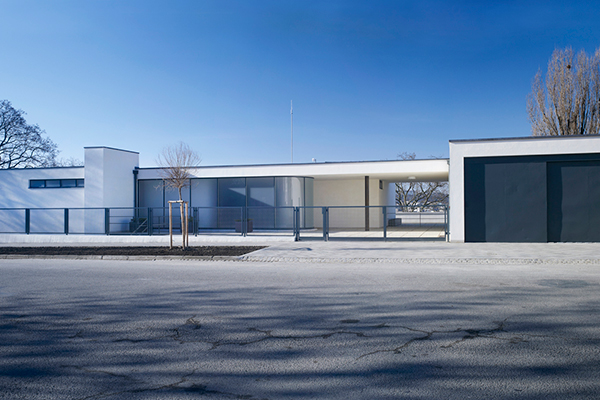 Our conference in Central Europe takes us to the Czech Republic, Austria and Slovenia from 22 to 26 May. For a taster, read our article on the classic homes of Prague and Brno, Villa Muller and Villa Tugendhat, and some new house museums we discovered there: Vila Volman and the Museum of Tower Blocks near Prague, and Villa Beer and Margarete Schütte-Lihotzky's apartment in Vienna For lovers of modern architecture, a travel programme will be organised simultaneously, visiting no fewer than 16 extraordinary house museums in the Czech Republic. They provide a wonderful insight into the development of the Czech house in the 20th century and its evolution from traditional vernacular architecture to International Style modernism. Natascha Drabbe highlights six of them for us.
The Iconic Houses network counts 12 modern house museums in the Czech Republic. Absolute highlights are Villa Müller in Prague (1930) by architect Adolf Loos and Villa Tugendhat in Brno (also from 1930), the masterpiece by famous German American architect Ludwig Mies van der Rohe that has been a UNESCO World Heritage Site since 2001.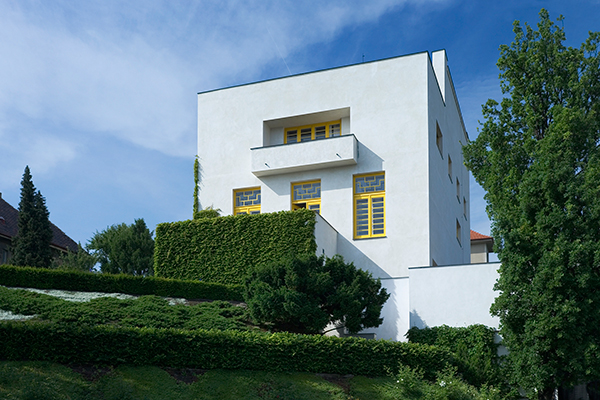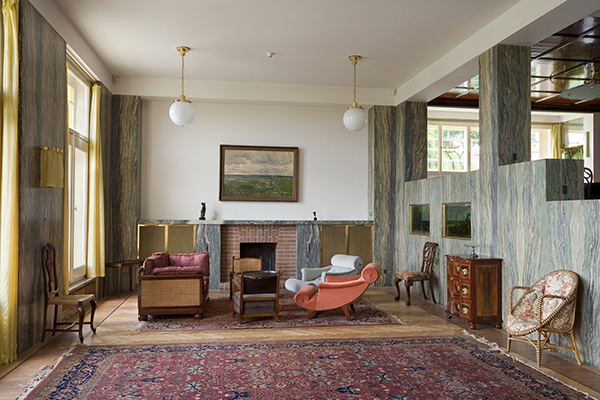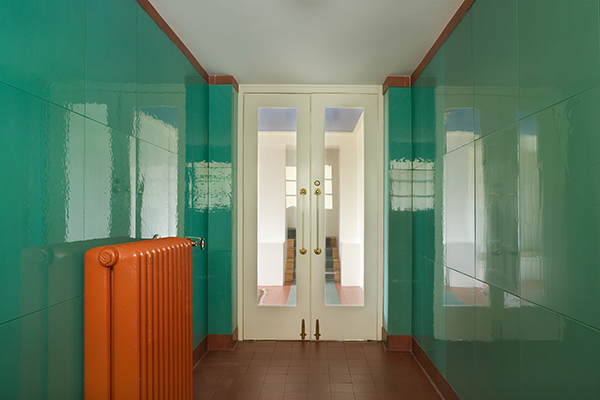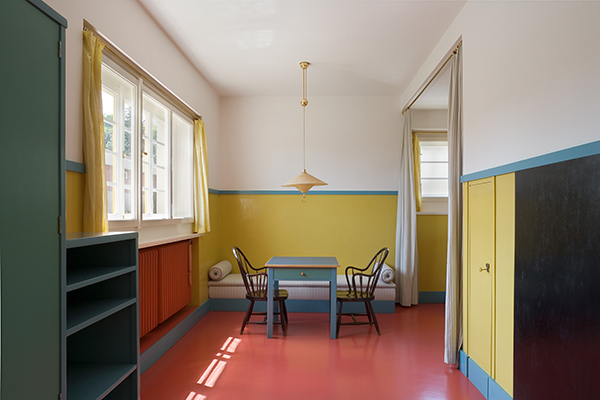 Villa Müller in Prague
Adolf Loos was an important European pioneer of modern architecture. The villa he designed for Milada and František Müller is a masterpiece of international avantgarde architecture. František Müller was co-owner of the Kapsa-Müller construction company and one of the leading figures in Czech society. The collaboration between an enlightened client and a brilliant architect gave Loos the opportunity to realise his ideas on spatiality, his so-called 'Raumplan'. Raumplan is a three-dimensional way of thinking about a building and designing spaces. Every space has different needs and different height requirement. Where there is no need for it you can bring the space to a minimum and where you want to impress guests or lift one's spirit you can waste it where we want to. The interior of Villa Müller is a surprisingly harmonious mix of modern functionalism with the classical English style. After an eventful post-war history, the villa was restored and opened to the public as a National Monument between 1997-2000. Photos: courtesy Villa Müller.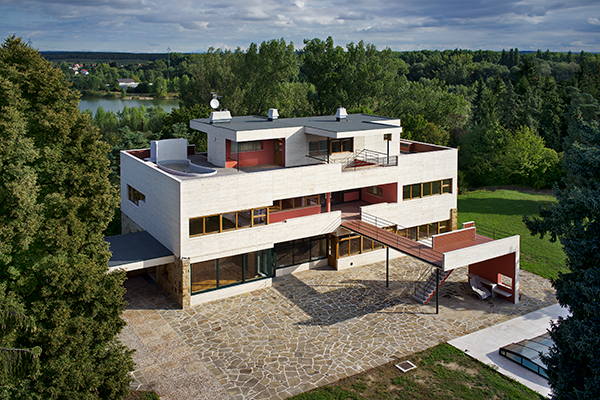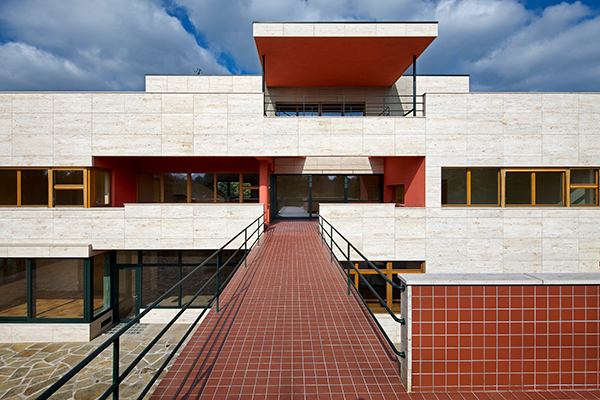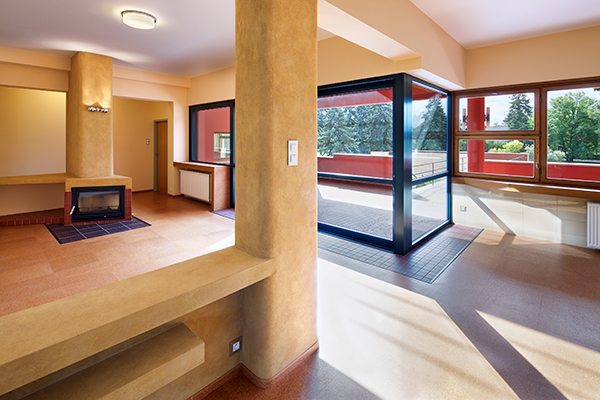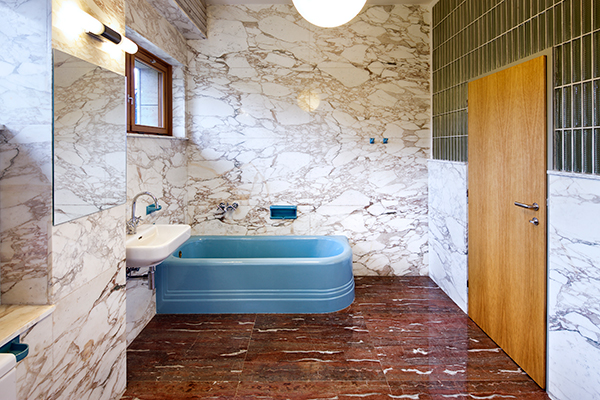 | | Villa Volman is one of the most expensive homes from the interwar period | | |
| --- | --- | --- | --- |
Vila Volman in Čelákovice (near Prague)
Since last autumn, Villa Volman (1939) has also been open to the public after years of restoration. It is a jewel of Czech functionalism in Celákovice, some 30 km northwest of Prague. Josef Volman was a factory owner, and he had the impressive villa built in a large park in the romantic landscape of the river Elbe. The villa is one of the most beautiful and expensive houses of the interwar period, designed by the young avant-garde architects Karel Janů and Jiří Štursa (both 1910-1995), where the influence of Le Corbusier is clearly visible. Photos: Aleš Jungmann.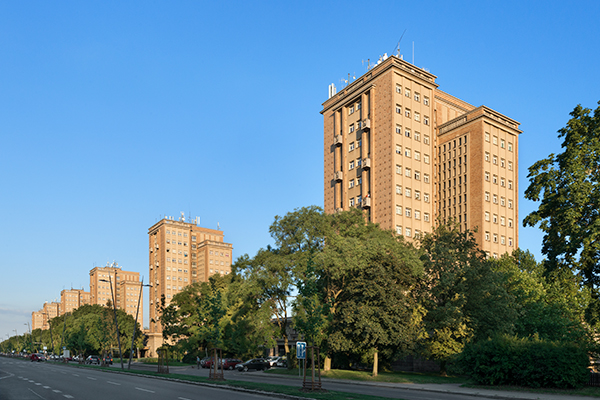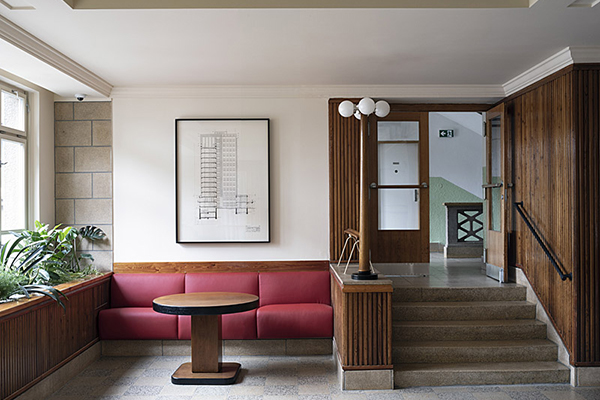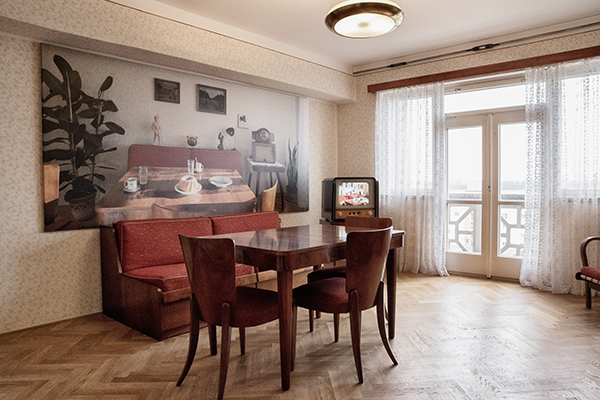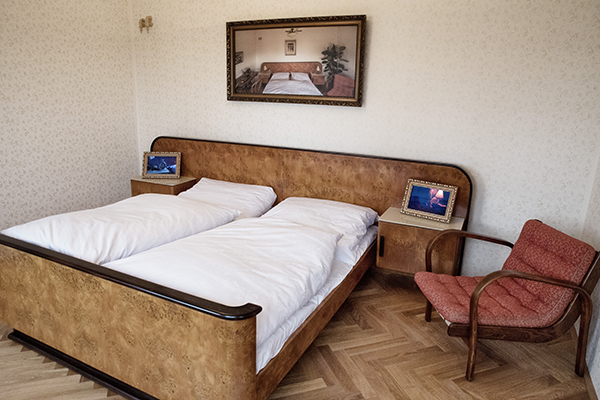 Museum of Tower Blocks in Kladno (near Prague)
A Czech example of social housing can be found near Prague: the Museum of Tower Blocks in Kladno, designed by Josef Havlíček (1899 -1961). Havlíček was the chief architect of the development plan for the residential district of Kladno–Rozdělov. He was one of the most prominent figures of the interwar avantgarde and, in addition to architecture, was also involved in furniture design, sculpture and painting. He attached importance to affordable housing for the ppor and contributed to a solution for social and collective housing with his designs. In addition to original architectonic expression, luxurious use of materials and spaciousness, the interior was thought through down to the smallest detail. Photos: Monika Urbanová.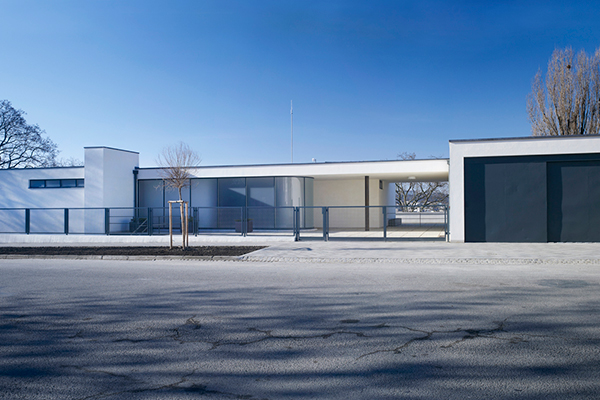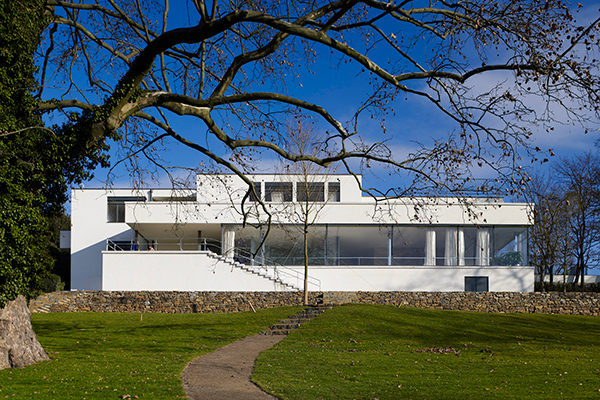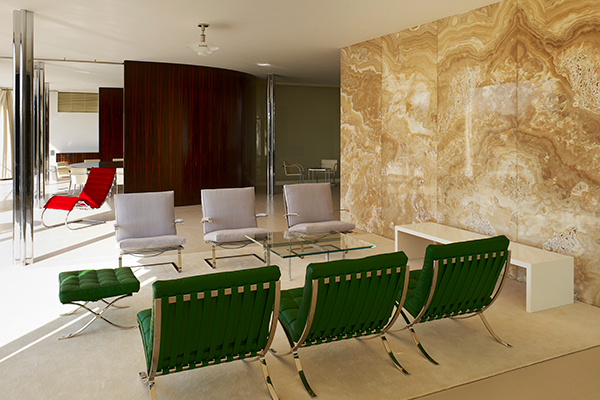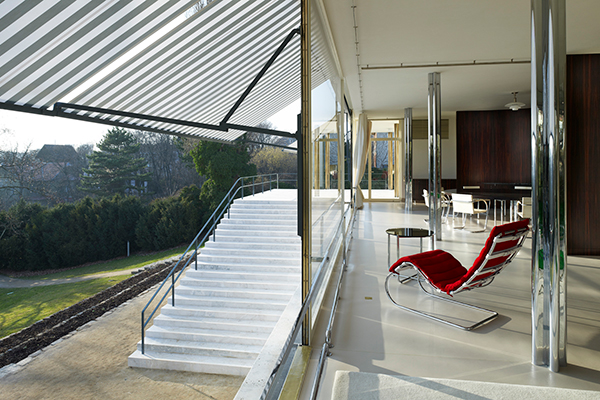 Villa Tugendhat in Brno
In 1930, architect Ludwig Mies van der Rohe (1886-1969) was commissioned by Greta Löw-Beer (1903-1970) and her husband Fritz Tugendhat (1895-1958) to design Villa Tugendhat. For the first time in the history of architecture, a steel supporting structure in the form of columns was used. The technical features are striking hot-air heating and cooling and electric windows. The interior contains precious materials, such as Italian travertine, onyx from Morocco and wood from Southeast Asia. The two large windows can be lowered at the push of a button. Behind the onyx wall is an office with library and adjacent winter garden, while behind the curved ebony wall is placed a sitting area, next to a wall of milk glass that can be illuminated. Mies' famous statement 'less is more' is epitomised by his pure forms and use of materials: glass, steel, and concrete. Photos: David Zidlicky.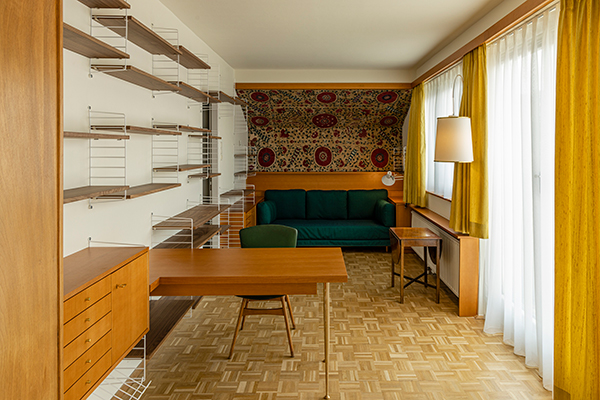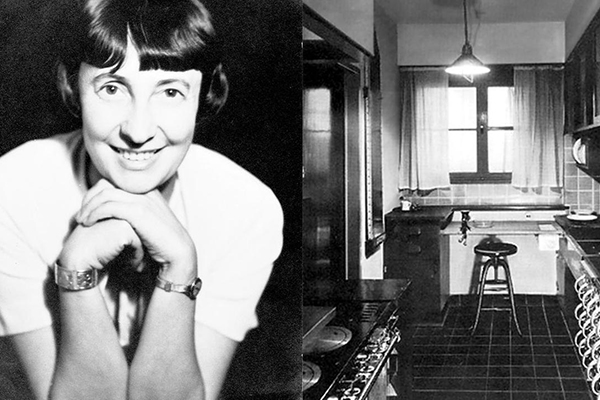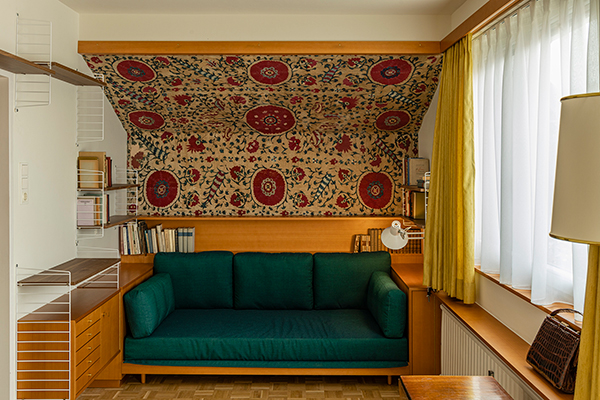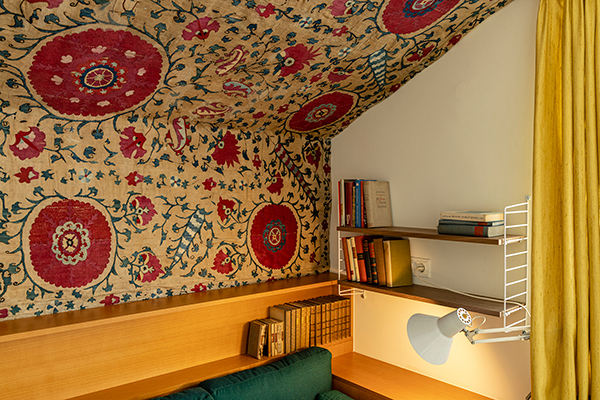 Flat of Margarete Schütte-Lihotzky in Vienna
The former flat of Margarete Schütte-Lihotzky is recently opened to the public. Her design of the Frankfurter Küche in 1926 for the houses in a housing estate, which Ernst May had designed for the Neues Frankfurt project, marked a milestone in residential architecture. The 'affordable' design is considered the forerunner of today's built-in kitchen. Schütte-Lihotzky (1897-2000) spent the last 30 years of her life in a 55 m2 Viennese flat, which she designed herself. After her death, the flat was remodelled and redecorated. The Margarete Schütte-Lihotzky Club, an independent association, had the monumental flat reconstructed in 2021/22 so that one can experience what it was like in Schütte-Lihotzky's time. Photos Bettina Frenzel.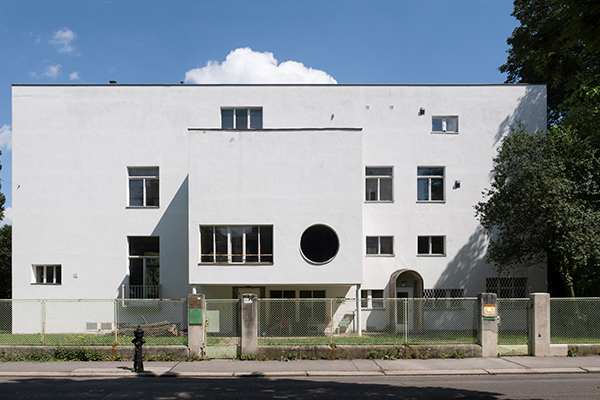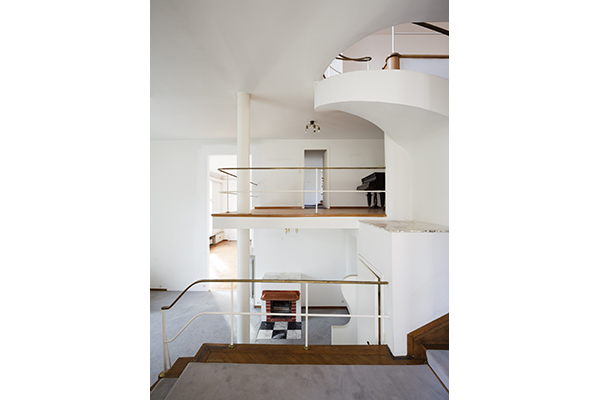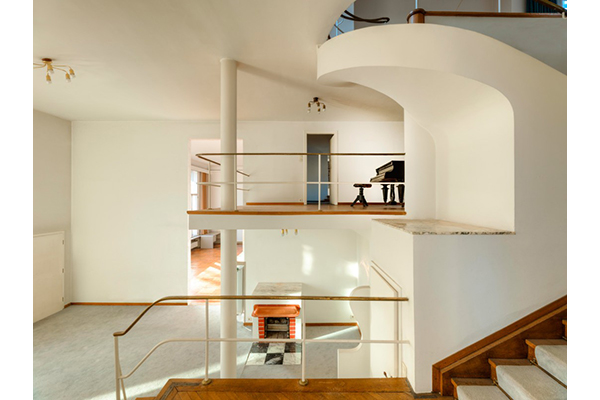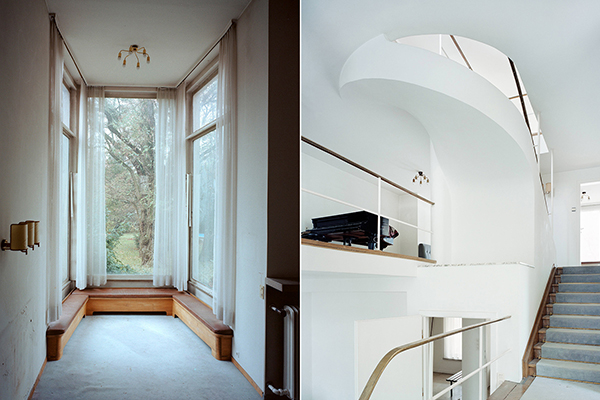 Villa Beer in Vienna
Villa Beer (1931) was designed and built for Margarete and Julius Beer by Josef Frank (1885-1967), together with Oskar Wlach(1881-1963). The house is one of Josef Frank's most important works. Despite the open space concept on the ground floor and large windows, the house looks intimate and cosy. Since the purchase of Villa Beer in2021 by a private individual, the house has been open to the public on a limited basis. It is currently closed for restoration, but Villa Beer will open its doors to conference participants. During 2025, the house will reopen to the public. Photos: Wolfgang Thaler.
Discover Czech Iconic Houses
All the house museums described here are part of the 7th International Iconic Houses Conference in the Czech Republic that takes place from 22 to 26 May 2023. Immerse yourself and take part in an extensive excursion program to these masterpieces and hidden gems. No less than 16 special houses from the 20th century are visited and
explained by experts. Friends of Iconic Houses can go on an excursion to Vienna and Ljubljana after the conference, from 27 to 30 May 2023. For the entire program, visit www.aanmelder.nl/ihc2023
About the author
Natascha Drabbe, architectural historian, and resident from the renowned Van Schijndel House in Utrecht, is director and founder of Iconic Houses, an international network of owners and administrators of modern house museums from the twentieth century. They work together and share knowledge about the preservation of this modern heritage. The iconichouses.org website serves as a platform for almost two hundred Iconic Houses all over the world, of which no less than 24 in The Netherlands, where the network is based. The houses are all open to visit (some by at appointment) and in some can you even stay overnight.
This article previously appeared in Dutch Magazine Herenhuis #94, March April 2023.
Publication date 20 March 2023