Franklin Vagnone and Deborah Ryan, Museum Anarchists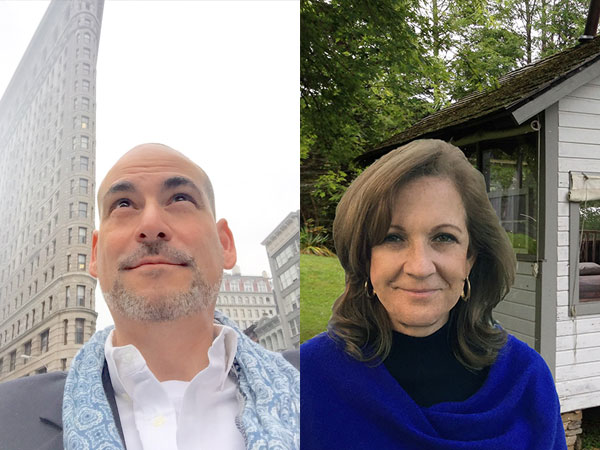 Frank Vagnone and Deborah Ryan are museum anarchists and co-authors of the Anarchist's Guide to Historic House Museums. Franklin Vagnone with a strong background in the creative arts, is a public historian who has over 25 years experience in transformational leadership in non-profit management. He is Principal of Twisted Preservation in New York City. His co-author Deborah Ryan is a professor at the College of Arts and Architecture at the University of North Carolina at Charlotte. Frank and Deb will both speak at our conference.
Tell us about your own relationship with significant houses
Frank: I have managed historic sites since 1997, including a large group of historic house museums as Executive Director of the Historic House Trust of New York City. I have also restored five houses, the last of which was demolished one month after it was sold to make way for a newer, bigger house.
Deborah: I have led research teams of advanced architecture students in developing a series of tools to evaluate historic house museums from the visitor's perspective, and then formulate strategies for tactical interiorism to address the challenges we identified.
Do you have a favourite house?
Frank: Impossible to answer. I see beauty and value in almost everything. I can love a 1652 Dutch cottage or a contemporary interior – I love great design.
Deborah: While I was a senior fellow with the Historic House Trust, I led a project to build and diversify the audience for the Lewis Latimer Historic House Museum in Flushing. It is my favourite house not because of its design, but because of a range of arts and social justice programmes that now attract people to it, and help guests experience the passions of the house's former inhabitants.
What is the biggest challenge facing historic houses right now?
Frank: As a lover of historic houses, I feel the greatest need is for them to become more fully integrated into the daily life of the communities surrounding them. They need to cease being a beautiful artifact under glass. It's time to get your hands dirty!
Deborah: My biggest challenge is in getting staff to take a leap of faith, and reassuring them it is okay to fail. We often spend an inordinate amount of time researching alternative ideas, rather than trying them out on our own. But if nobody and nothing is harmed, why not try something new, especially if it makes a visit to a historic house more compelling?
What do you expect from the upcoming Iconic Houses conference at the Getty Center in Los Angeles?

Frank: I think the conference should really be about making connections between people who love and take care of these fragile domestic spaces. We need to learn from each other and allow others to negotiate their own relationship with the sites.
Deborah: In the Anarchist's Guide, we stress the importance of historic house museums building relationships with social and cultural institutions across their communities so that they can build a wider audience and have a greater impact in their neighbourhood. My expectation is that the conference will lead to the building of stronger relations within the Iconic Houses community.
Frank: To our surprise and delight, it sold out on Amazon in two weeks after its October 30, 2015 release. Amazon listed it as the #1 selling book in Museums and Museum Studies. We are not sure why, but we think it has proven to be so popular is because we are scratching an itch that has been there for a while. Or perhaps, people are hungry for change in the way things have always been done. Either way, we are thrilled that it has gone into a second printing.
Which 21st-century house in New York has the potential to become a future Iconic House, and why?
Frank: New York City or New York State? There are so many. Oddly, the one I think is most interesting is in storage at the Brooklyn Museum. It is the Michael Graves interior, which he designed in 1979 for Susan and John Reinhold.
Deborah: Frank and his partner JohnYeagley's apartment. It is where so many of the initial ideas for the Anarchist's Guide were hatched and tested… and just like Francis Bacon's studio, now relocated to the Dublin City Gallery, it conveys the chaotic genius of the two men who live there.
Frank recommends watching this YouTube video of a 'Habitation' research project on his NYC apartment as a warm up for the conference:

And here is a link to Vagnone's Facebook photo albums that show his and Deb Ryan's work in research for the Anarchist's Guide to Historic House Museums.

One of their best 'anarchist tags' (someone has a sense of humor!).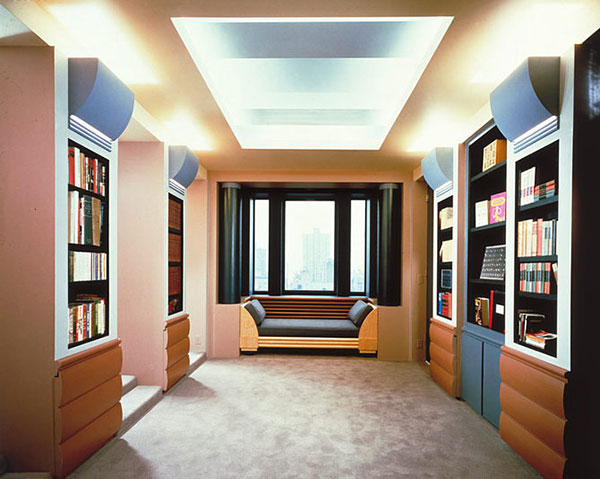 Susan and John Reinhold Apartment, designed by Michael Graves, now in storage at the Brooklyn Museum, 1979-1981. Photograph Courtesy Brooklyn Museum.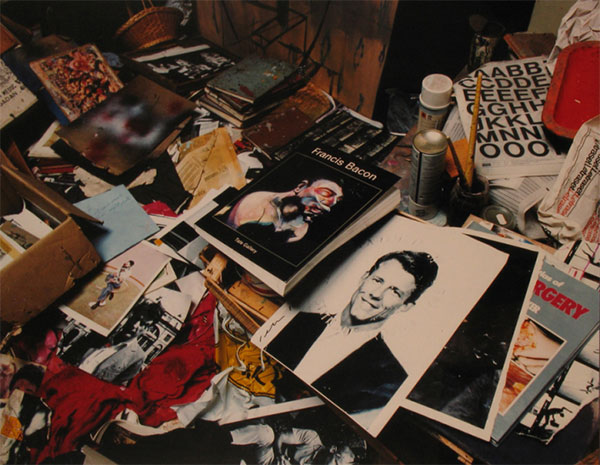 Francis Bacon Studio. Photograph by Perry Ogden. Purchased 2001. Collection Dublin City Gallery The Hugh Lane © The Estate of Francis Bacon.
Publication date 14 January 2016