Natascha Drabbe, Iconic Houses Foundation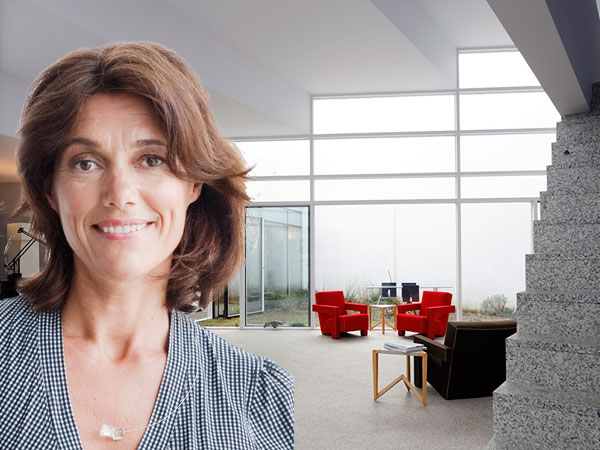 Natascha Drabbe, the founder of the Iconic Houses Network, graduated as an architectural historian from Utrecht University in 1992. She initiated the Iconic Houses project in 2009, in 2011 teaming up with Susanna Pettersson, who was then director of the Alvar Aalto Foundation. In 2012, the board was established, with Iveta Černá, Kimberli Meyer and Lynda Waggoner (the directors of Villa Tugendhat, Schinder House and Fallingwater respectively). Willie van Burgsteden, of creative agency Mixed Flavours, joined the team and the website was developed and launched in November that year. Natascha has coordinated its development ever since.
In addition to her work with Iconic Houses, she runs Cultural Connections, a PR agency for architecture and design based in Amsterdam. She also publishes books on her own projects and those of her clients. Between 2002 and 2006, she managed international projects for the Dutch design foundation Premsela, which has since merged with other organisations to form the Nieuwe Instituut. She serves on architecture and design juries worldwide and frequently lectures on Iconic Houses. In 2014, she launched her book about the Van Schijndel House, where she still lives.
At the Iconic Houses Conference in Barcelona on November 25, Natascha aims to be the link between the attendees, connecting them with each other in order to make their stay as fruitful as possible.
Tell us about your work with significant houses
I live in the Van Schijndel House, the youngest architectural monument in the Netherlands, which I open to architects and architecture students by appointment. That's how I got the idea to set up a network of 20th-century architects' houses which are open to the public - to share ideas about how to run houses like these, and how to deal with restoration, maintenance and other issues. Ideally, I want the house to be not just the architect's memorial, but also a source of inspiration to others and a laboratory for creating new ideas.
Now, we hope that the Iconic Houses Network can further develop the existing information and knowledge about modern house museums, and provide a platform for professional discussion. We aim to share best practices, but also to encourage each other to develop new activities. Ultimately, we also hope to be able to stop the demolition and mutilation of prominent architects' houses.
Do you have a favourite house?
One of my favourites is the house of Ray and Shelley Kappe in Pacific Palisades (1968). The house is built on an impossibly steep site and has many different levels, bridges, and platforms which connect you vertically with all the different areas and also with nature. Kappe added privacy in a very creative way, without using any doors! And once you have walked your way up to the roof garden following the vertical flow, it all culminates in a lap pool…
What's the biggest challenge your organisation faces right now?
In the two years of our existence, Iconic Houses has increased public awareness of significant 20th-century houses, but we need to continue to raise the general level of appreciation. Most of our time is invested on a voluntary basis. In order to grow further, we now need to team up with companies with shared interests, who can support us to achieve our goals. It's important for us to facilitate professional discussion and disseminate information: the network should be a tool for developing the ways in which modern house museums are run. It should be a platform for peer learning for house-museum professionals, and it should play a role in raising the level of professionalism. We need to grow our group of key activists so as to document and preserve the heritage of modern house museums.
What do you hope will emerge from the upcoming Iconic Houses conference in Barcelona?
We started working on the conference with our colleagues at La Pedrera in March. Because of this we've already seen great results, in that all the significant Spanish houses from the 20th century have joined the network and can now be found on our map.
We hope that media attention will mean that Iconic Houses gets on the radar of the general public, as well as the professionals. Although specialists agree on the undeniable value of these houses, their recognition by society at large hasn't yet been achieved, so for most of them it's still hard to raise the necessary funds that will guarantee their survival.
What 21st-century home deserves to be an Iconic House of the future?
Ah, that's a tough one. I can call up so many impressive images from my memory, but I'm looking forward to seeing the first energy-neutral house that is also architecturally appealing. At the same time, I am really curious to see if architects can come up with a new typology for houses for patchwork families. Often today, people live together with their children from previous relationships, and I think it would be interesting to find a way that they can live together while also being able to withdraw without offending the rest of the family. I am looking forward to seeing an inspiring solution!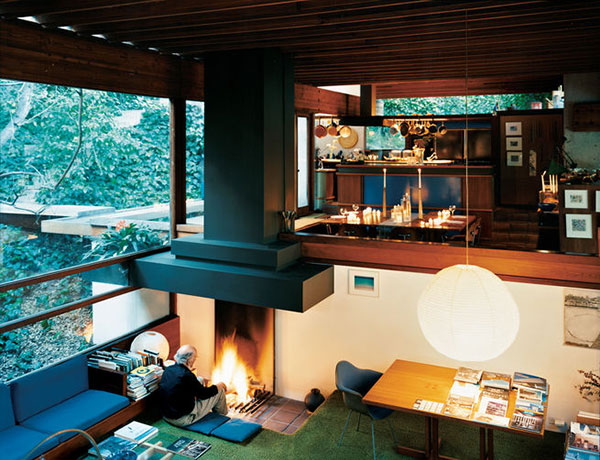 Ray Kappe designed this multilevel house for his family in 1967 in Los Angeles.