Natascha Drabbe - Iconic Houses: The Next Chapter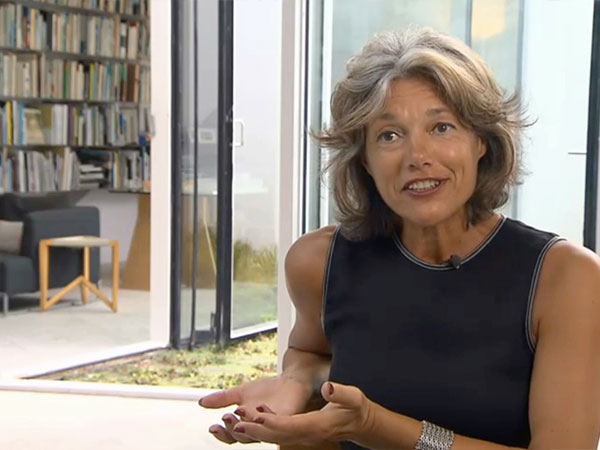 Natascha Drabbe founded the Iconic Houses Foundation after becoming responsible for an iconic house herself. Searching for knowledge and advice, she realized that there was a need for a professional network for the owners and directors of important 20th-century homes, and so Iconic Houses was born. She divides her time between Utrecht and Amsterdam. Natascha was Conference Chair of the Fifth International Iconic Houses Conference in New Canaan. Her lecture can be watched in the (below) link.
| | |
| --- | --- |
| Iconic Houses: The Next Chapter | |
Why choose New Canaan for this conference?
I first visited the area in 2011, and I was amazed by the houses here. Everyone knows about the Eames House and Case Study Houses on the West Coast, but the East Coast has been relatively under the radar, although Modernism landed here in America. So I wanted to share New Canaan and increase awareness about its architectural legacy.
How does the conference theme of Latin America relate to the other theme, Philip Johnson and the Harvard Five?
The two are intrinsically connected through the Bauhaus architects who worked in both places, including Gropius who was brought in to teach at Harvard but who also had a partner in Buenos Aires in the 1930s. Marcel Breuer, one of the Harvard Five, had contacts in Mexico, and so on. Modernism was a global phenomenon and, as Iconic Houses, we need to make the conversation about the protection of this heritage a global one. So I'm glad that we have speakers from Latin America and Japan at this conference.
What's next for Iconic Houses?
In the coming years, we want to make an inventory of the houses at risk worldwide, so we can continue to help with publicity and advice. Often, houses are not yet protected legally, so it's vital to raise awareness of their intrinsic importance, especially as the land they were built on has frequently increased in value and they are threatened by demolition in favor of new construction.
How about growth ambitions?
Architects' and artists' houses and studios are a relatively small niche in the museum world, so there are clear limits as to how big Iconic Houses should get, especially as we limit ourselves to the most significant examples of the 20th century. That said, we generally acquire at least one new member every month, and after several years of research we have a wishlist of about 150 houses around the world, which we hope will become members in the future.
We also hope we can hand the torch to our members and become more of a distributed organization, with national chapters. Then we could have smaller meetings per country, perhaps annually, and each country could potentially raise its own funds under the colors of Iconic Houses.
What do you hope will be the outcome of the conference?
I hope we can strengthen our relationships with Latin America, and that we can help to accelerate the effort to preserve Casa del Puente in Argentina, an important house that needs urgent action. After past conferences, I've heard from members that they have achieved real successes based on what they've learned in the expert sessions, so obviously I hope that will be the case again. I also hope that we can help to put the East Coast house museums on the must-see map for visitors to the Northeast.
Any tips for conference visitors?
If you're traveling via New York and have time, I recommend visiting Paul Rudolph's Modulightor Building in Manhattan. Conference visitors can get free entrance, and the building is still in its original state - Rudolph's partner still lives there. Also, in New Canaan I recommend the River Building by SANAA. It's not in our tour program as it was built only a couple of years ago and it's a community center, not a house, but it's definitely iconic and really something you shouldn't miss.
Natascha recommends watching the video Barry Bergdoll, "Learning from the Americas: Gropius and Breuer in the New World" a lecture on Walter Gropius and Marcel Breuer, arguing that the Bauhaus emigrés did not only have an impact at Harvard; they were types and models for the New World in general, with considerable attention from Latin America in particular. Bergdoll also mentions The House in the Museum Garden, that was to be one of Breuer's most influential new world designs.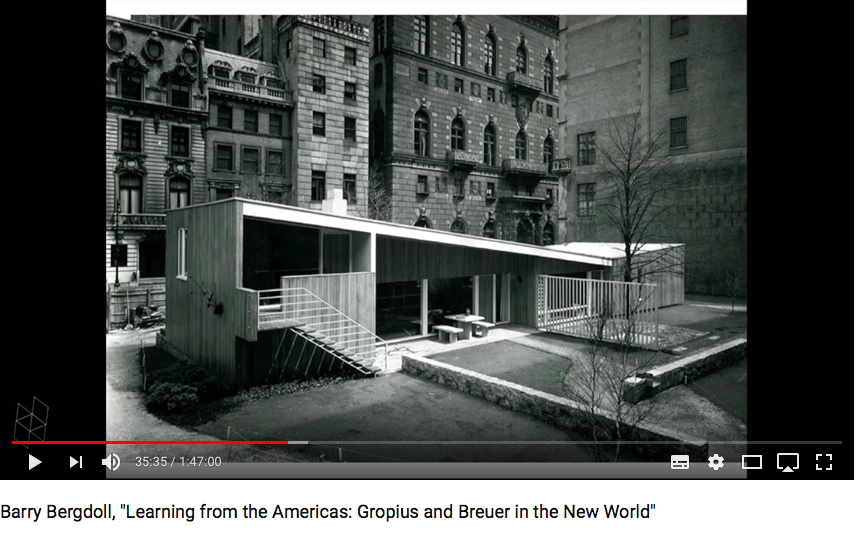 Jane Szita
Photo: Natascha with the Van Schijndel House (Utrecht, the Netherlands) in the background.
Publication date 19 March 2018