Chandler McCoy on Why Less is More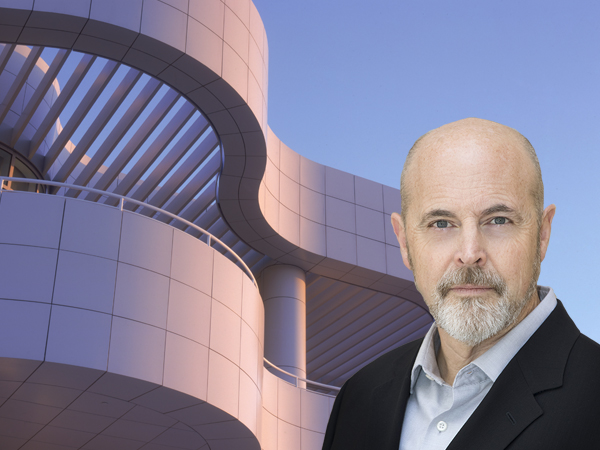 Los Angeles-based architect and conservationist Chandler McCoy joined the Getty Conservation Institute (GCI) in 2015 and heads the Conserving Modern Architecture Initiative. He was a moderator at the Fifth International Iconic Houses Conference. The panel discussion can be watched in the (below) link.
How did you get into conservation?
I was an architect for several years after I graduated, but I found that taking care of historic buildings was more rewarding than designing new ones.
In your 25 years of experience, what's the biggest change you've seen?
When I started, the idea that houses from the Modern era should be conserved was not widely accepted; in fact, many people found it ridiculous. Today, it's much more widely accepted.
What is the Conserving Modern Architecture Initiative currently working on?
With the Eames Foundation (which manages the house of Charles and Ray Eames) we are finalizing a Conservation Management Plan. We have started a series of case study books relevant to Modern conservation and are researching concrete repairs. We are also working with a museum designed by Le Corbusier in Chandigarh, India.
What's the most pressing issue facing Modern house conservation?
The desire to achieve energy conservation and improved thermal comfort frequently endangers modern houses. People make assumptions that modern buildings are energy inefficient and rush to replace original windows, insulate walls, and install complicated systems.
What's your proudest achievement?
Anytime I can help bring an historic building back to life.
Name an example of good conservation in a modern house.
I really admire the work that Historic New England has done on the Gropius House in Lincoln, Massachusetts. The managers have taken a modest approach to conservation, limiting their work to the minimum that is required.
What's your top tip for those currently undertaking conservation work?
Start with solid planning based on really knowing the place! Determine what is significant and let that guide your work.
Do you have a favorite Modern house or architect?
I admire the work of Los Angeles architect A. Quincy Jones. His designs for the developer Joseph Eichler are beautiful and economical, as was his work on Crestwood Hills in Los Angeles. He used materials in an inviting way and whenever possible created connections between indoors and outdoors.
What are the biggest obstacles to conservation work?
People often do too much and over-conserve. At the GCI we believe you should do only the minimum amount of conservation work necessary.
What does conservation get wrong - or what has it got wrong in the past?
Sometimes conservation or preservation rules prevent buildings from changing and adapting to new conditions and uses. But in the long run, keeping a building in use (even if it is a different use than its original) is one of the best ways to conserve it.
What's the best outcome this conference could have?
Imparting new approaches and ideas to the participants to help them be good stewards for the Modern houses they are entrusted with. Conservation requires creativity and determination, and this conference will help support both.
Chandler recommends watching the lecture Design, Transform, Conserve: the Remaking of Sunnylands, as a warm-up for the conference, in which experts discuss the challenges of adapting Sunnylands, the 200-acre estate of Walter and Leonore Annenberg designed by A. Quincy Jones in 1964, for reuse.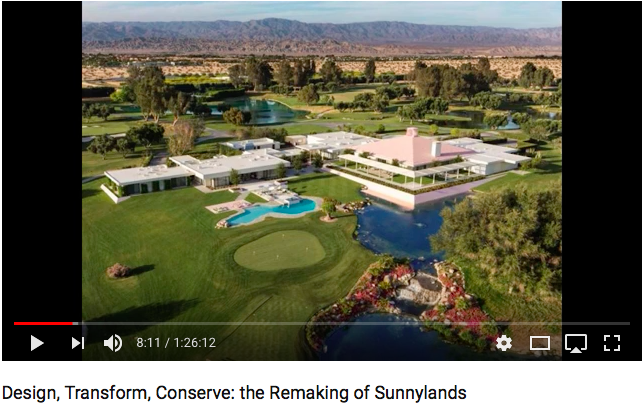 Jane Szita
Photo: Chandler with the Getty Center (Los Angeles, CA, USA) in the background.
Publication date 8 March 2018