Stover Jenkins on Working for Philip Johnson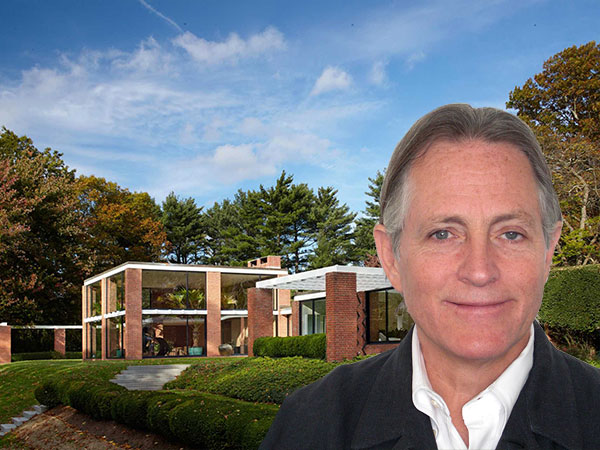 New York-based Stover Jenkins established Stover Jenkins Architects in 1988 after working with Philip Johnson on the PPG Corporate Headquarters and other projects. He co-authored the book, The Houses of Philip Johnson. He was a panelist at the Fifth International Iconic Houses Conference in New Canaan. The panel discussion can be watched in the (below) link.
| | |
| --- | --- |
| Panel discussion The Harvard Five – The Advent of Modernism in New Canaan | |
Why did you become an architect?
As a little boy I liked to visualize things and make models of them, like imaginary houses and boats. Thinking and figuring out how to build a thing and then seeing it in 3D was like magic to me. Then I got a BS in structural engineering, and then an MA in architecture and things became more real.
How did you come to work with Philip Johnson?
I was fresh out of Harvard Architecture. It was exciting to go to New York City, where I thought things were happening. I went in for an interview at Johnson's office and I was fortunate enough to be hired. Johnson was famous and it was a thrill to be working for him.
How did you get on?
I liked him. He was enthusiastic, energetic, wasn't pompous, and he liked discussing and searching. He was even respectful to young architects.
I think he liked that I was excited about the work, and that I was an engineer and architect. One day he said, "From now on Stover works directly with me." That was exciting, because we traveled all over together. I got to see him first-hand with clients, and prepare designs for him. He was like a youngster - I think because he loved what he was doing.
You co-authored The Houses of Philip Johnson. What would you say was his greatest achievement in this area?
He was inventive, imaginative and surprising. In his process he would explore, throwing out many solutions on the way – I can think of a number of projects where the form changed in shocking ways, but the basic ideas were still there at the end, just in a radically different form. That was a revelation for me.
What's your favorite Johnson house?
The Glass House, because it was extreme. And brilliantly thought out, even in ways some don't realize. Knowing the site, the man, and the different solutions makes it particularly exciting for me. It's a very beautiful landscape solution too, as are the additions he made over the years. Also the Boissonnas house II, in Cap Benat, France, 1958-64, on the Mediterranean. I especially like these, very special as-built, but also because of the imaginative transformations they underwent during the design phase before they were ready to build: very interesting explorations.
What do you think Johnson's greatest legacy is?
His many exquisite projects and also his thinking about art and architecture as 'history' and at the same time being very excited about what is to come next. His perseverance, passion and open mind.
What would you most like us to appreciate about his work?
In addition to his designs, his scholarly, explorer side is impressive.
What are you most looking forward to at the conference?
Learning, sharing - and being around people who love learning and sharing.
Stover recommends watching the video Houses Designed by Philip Johnson, a survey of Philip Johnson's residential architecture including the Boissonnas house II in Cap Benat.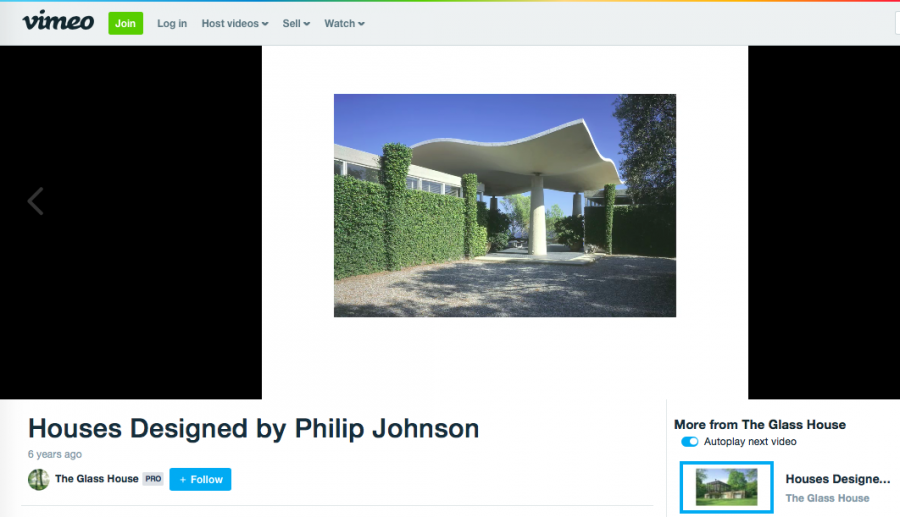 Jane Szita
Photo: Stover with the Boissonas House by Philip Johnson (New Canaan, CT, USA) in the background.
Publication date 16 March 2018