Mireia Massagué on finding success through a new kind of partnership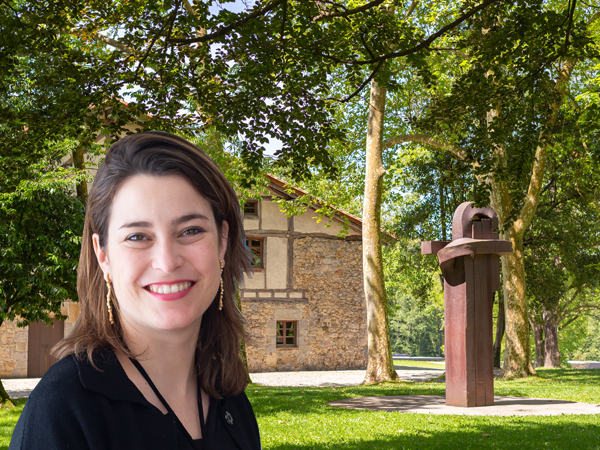 Mireia Massagué manages the Eduardo Chillida Museum in San Sebastián, Spain. The museum, which encompasses a farmhouse and a sculpture park, recently reopened after being forced to close following the sculptor's death. Mireia explains to us how it found success.
What is most unique about the Chillida Leku Museum?
The grounds make up part of exhibition, and they are also works of art in themselves – along with the farmhouse, which is a traditional Basque building from the 16th century –. The museum was conceived and opened by Eduardo Chillida himself as a result of his philosophy and unique way of working.
What do you most cherish about your role?
For this job, it's absolutely essential to be in love with the art, and to share the philosophy of the artist. This is the most enriching part of my work.
Why did the museum have to close in the past, and how did it reopen?
When the museum closed, tourism wasn't as strong in this region as it is today. But this wasn't the only factor. In order to reopen, we found a new sustainable model for it, with a refurbished shop and a new café that did not exist before. Today, Hauser & Wirth is the gallery that represents the estate of Eduardo Chillida, and it's a natural supporter of the museum. Iwan and Manuela Wirth are really proud to be involved in this new era for Chillida Leku. So, now the Chillida family can draw on the support, advice and expertise provided by Hauser & Wirth, and both parties can work together to safeguard Chillida's legacy. This partnership constitutes a new way of working in the art world.
Were there preservation issues with the old farmhouse?
It had actually been very well maintained by Chillida himself, working with Joaquín Montero, a local architect. For the reopening, the architects Luis Laplace and Jon Essery Chillida (the sculptor's grandson) were in charge to ensure that the farmhouse remained as it was conceived.
How concerned are you about preservation in Spain in general? Is enough being done?
The socio-political circumstances of the country meant that conservation legislation was not developed until the 1980s, which stunted the field. However, awareness has increased over the last couple of decades and we seem to be catching up!
What would you like people to notice on a visit to Chillida Leku?
To realise that they are in a unique museum – not only because it is in the open air, but because of the relationship between the environment and Chillida's work. He conceived this place as space where people could walk among the trees and the sculptures. It's gratifying to see how people enjoy their visit, not only adults, but also children.
Do you have a favourite Modern house?
Barcelona Pavilion, in my hometown, has inspired the work of several generations of architects and designers. That includes the Barcelona Chair, which has become an icon of Modern design and is of course still produced today.
What is the most urgent issue that heritage homes currently face?
The most important challenge is to not only to preserve the house, but also do it in a really sensitive way – respecting the ideas behind its conception. I do notice that architects are now beginning to realize that sometimes renovation work must be invisible. This was the vision that Luis Laplace had for his work on Chillida Leku. It's a new trend that is also improving the preservation of Modern homes.
What do you think is the most hopeful circumstance for heritage homes right now?
In today's climate, people are increasingly getting in touch with the notion that the environment needs to be protected, while also connecting in a deeper way with their local heritage and their sense of belonging. This also translates to the way people now value heritage homes, and their commitment to conserving them.
Jane Szita
Curious about the Iconic Houses Online Event 2021?
Check out the program of lectures, expert meetings and videoseries about The Pioneers of the Dutch Modern House HERE
Updated 22 March 2021