Speaking Volumes: Building the Iconic Houses Library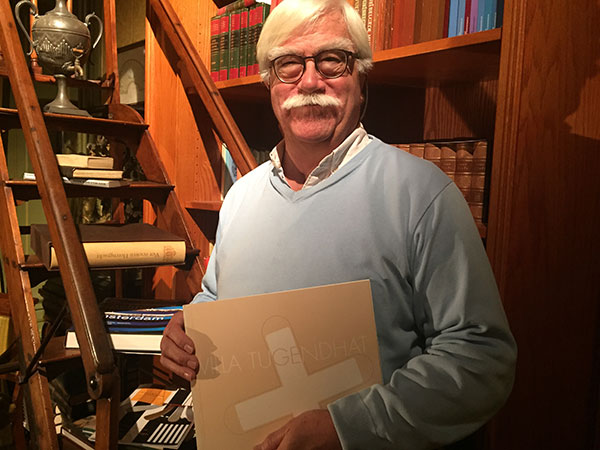 Here's your chance to contribute to the development of a unique Iconic Houses resource
Having just been on the receiving end of a generous gesture from Hans Versnel, (who, while sorting through his books, decided to donate his monographs on Villa Tugendhat to us), we hope that you too will be inspired to follow his good example during this season of giving. We are keen to develop our Iconic Houses Library, which currently consists of 200 volumes, into a real resource for researchers in the field – and you can help. Just send us any books on 20th-century iconic houses (houses only, no other building types) that you no longer require – perhaps editions that you own in duplicate, or have published yourself. The full list of our library will be available to our members (in the website members area) for inspection for research purposes. Members and Friends of Iconic Houses can also consult the library in the Van Schijndel House in Utrecht. The more book donations we receive for our library, the closer we get to reaching our goal of becoming, in the words of Iconic Houses Friend Thomas Schönauer, "a true competence centre."
Five questions for… Hans Versnel
Hans Versnel was born in 1938 in Batavia, the capital of the Dutch East Indies (now Indonesia). After World War II, his family left for the Netherlands, where he studied at Utrecht University. After working at VU University Amsterdam, he travelled to Somalia, Indonesia and India as a development worker. Later, he worked in local government in the City of Utrecht, where he developed an interest in heritage affairs from an administrative point of view.
Tell us about your own relationship with significant houses

As a local government officer for Utrecht from 1991, I was responsible for our cooperation with our twin city, Brno, and as such I could observe the case of Villa Tugendhat - many years of awful deterioration and hopeless conservation efforts, then finally the most beautiful restoration I have ever seen.
Do you have a favourite house?
Villa Tugendhat without a doubt! I had the honour of staying overnight in the villa in 1991. I will never forget enjoying breakfast alone at the round table, with the Makassar ebony wood wall behind me. I visited again in 1992, for a workshop about town-planning issues involving Brno and its twin cities.
Why did you decide to donate your Villa Tugendhat books to the Iconic Houses Library?
Because I think that Iconic Houses, as an international platform, can be highly influential with its focus on fantastic restorations like this one.
What role do you expect the Iconic Houses network to play?

Hopefully, my small collection of books will contribute to raising awareness of the modern monuments in Brno. There are so many! We have to consider that monuments – old and new – are subject to the politics prevailing in the countries concerned. At national level in the Czech Republic, as well as in Brno at the local level, politicians tend to determine the direction that preservation takes, and this is not always in favour of modern architecture. Outside lobbyists have to realise that their efforts may be viewed as foreign interference. The Iconic Houses network could play an important role in that respect.
What do you particularly like about the Iconic Houses website and how do you use it?
As I have been retired for a while already, I use the website mainly for keeping up to date with developments in the field of residential monuments.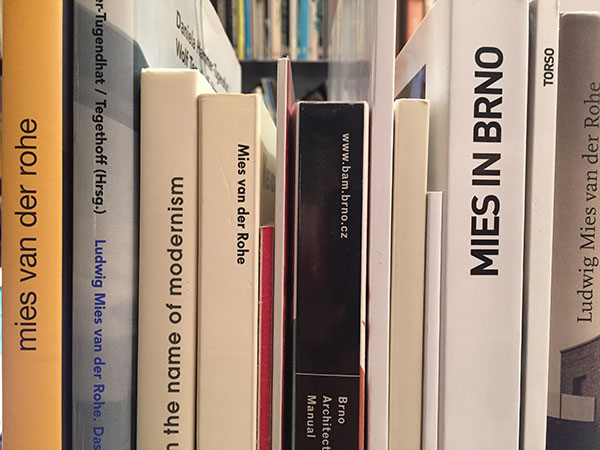 Publication date 17 December 2015