Work in Progress: The Pearlroth House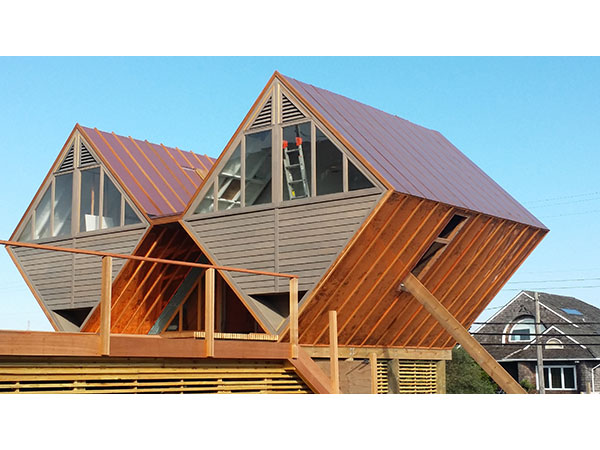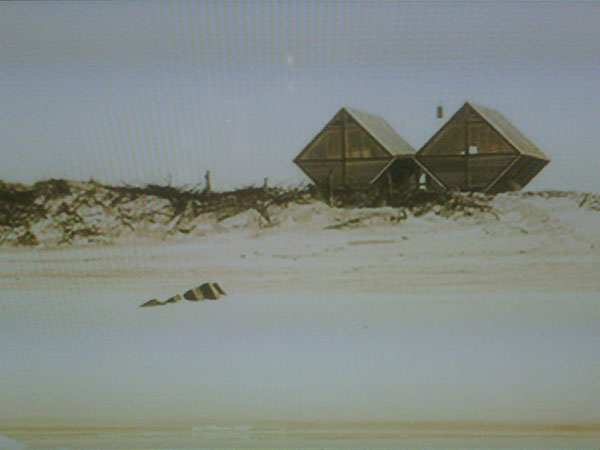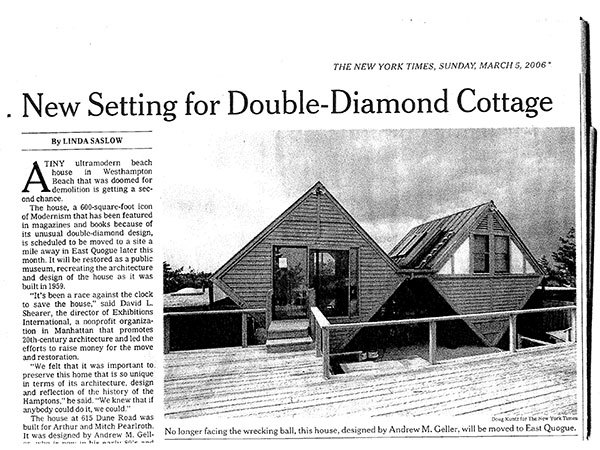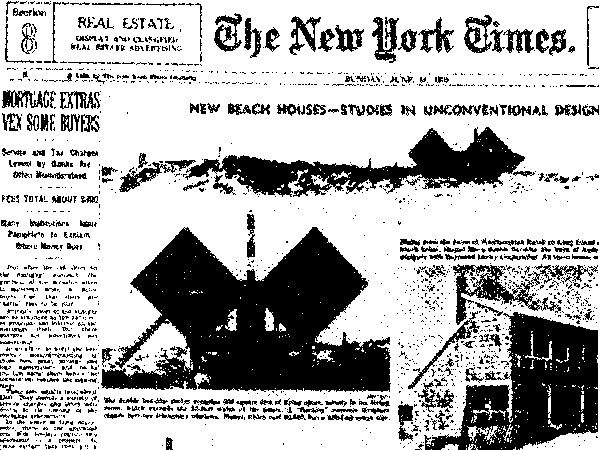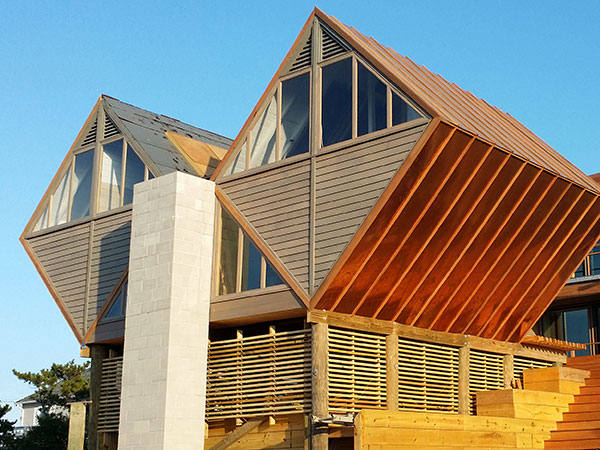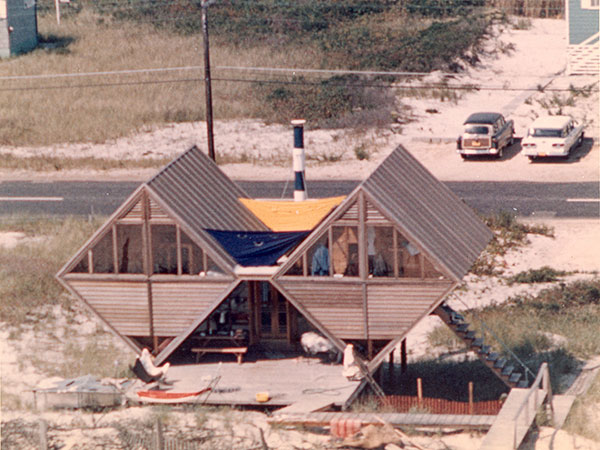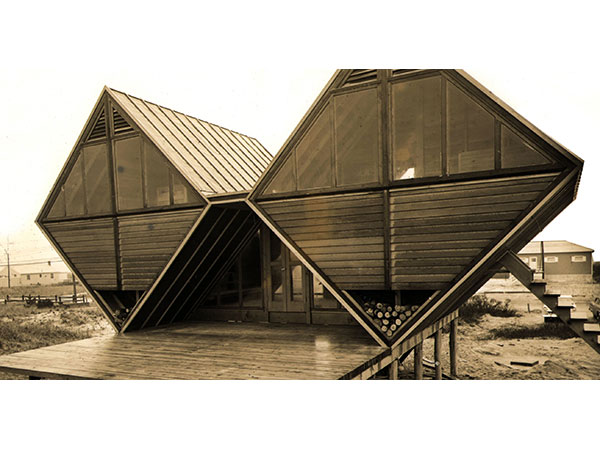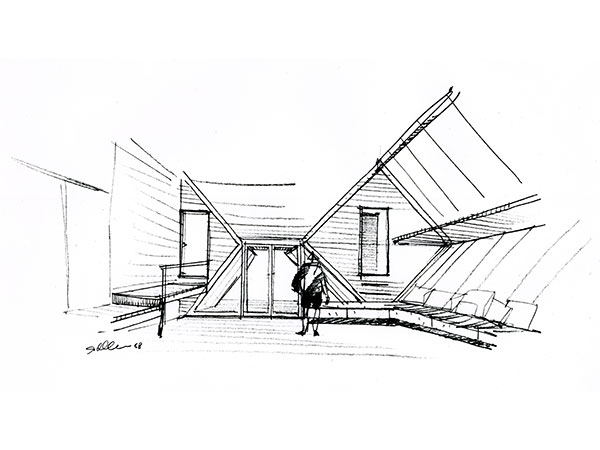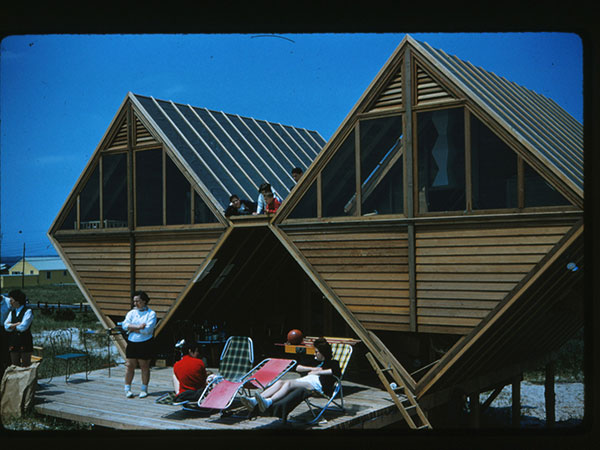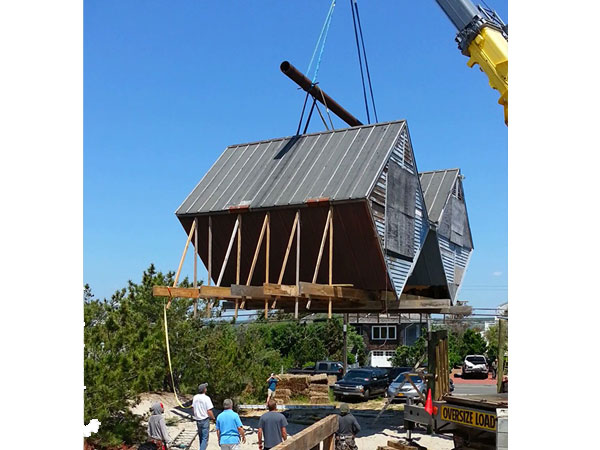 Photos: "The Andrew Geller Architectural Archive/Jake and Tracey Gorst Collection"
Long Island, New York, 1958
Designed by Andrew Geller (1924 – 2011)
The Pearlroth House, also known as 'the Double Diamond', is a highlight among the modest but imaginative wooden weekend homes built by architect Andrew Geller. Fortunately, the son of the original clients, Jonathan Pearlroth, has decided to keep the house for future generations and not – as has sadly been the case with many of these simple structures – to replace it with a McMansion (land in The Hamptons, on Long Island and Fire Island, is worth far more than the modest homes constructed there by the mid-century modern architects). Starting this summer, the house can be visited by appointment.
Jonathan Pearlroth tells us about the project to save and restore the stunning 1958 building.
"The Pearlroth House was built in 1958 in Westhampton Beach, New York for my parents, Arthur and Mitch Pearlroth. Inspired by the ocean, dunes and beach grass, they wanted an inexpensive, unusual beach house. After reading a New York Times article about the Elizabeth Reese house (a modest A-frame structure built in Sagaponack), they decided to contact architectural designer Andrew Geller. Today, the Pearlroth House is recognised as a paradigm of mid-century modern beach house architecture. Architectural historian Alastair Gordon lists it as one of the Ten Best Houses of the Hamptons in the New York Observer.
"The Pearlroth House is built of wood and sits on cedar pilings with a cinder block chimney and hearth. The house consists of two elongated box shapes rotated in tandem and perched on edge, forming a box kite or 'double diamond' shape. The void between the two forms is filled with a glassed-in living area. Inside the house, long low benches stretch along the side walls of the living area. Steps lead from the benches up into the diamond-shaped pods that contain three bunkrooms and a bathroom. The interior of the house is approximately 600 square feet (about 56 m2). The exterior is sheathed in copper."
"Today, I own the house with Holly Posner, and we are restoring it to its former glory with the restoration architect, CookFox Architects, and Jake Gorst, filmmaker and grandson of Andrew Geller. The restoration has involved five years of planning and permits and a year of construction. We initially started in 2005 by demolishing the additions to the house that were built in the 1970s. Other than these, the original fabric of the house had been largely unchanged. The biggest challenge regarding the project stems from the fact that the property is situated in a coastal erosion and hazard zone. Long Island recently suffered greatly from Hurricane Sandy, so a major issue for us was compliance with all local, New York State and Federal codes."
"The restoration is almost completed, and we expect the project to be finished as of May 2015. The house will then be open to visitors for the first time, by appointment. We will still live in the house and manage it, together with a maintenance person. It's a new venture, so we are curious to see how people will react." What do I think is most valuable thing about the house? "I would say the fact that, once you have seen it, you will never think that walls have to be at vertical 90-degree angles again."
Pearlroth House on Screen
Jake Gorst has produced two short films about the house that can be found on YouTube:
Save the Pearlroth House! (7:02)
and
Save the Pearlroth House! Part II: History of the Pearlroth House. (5:30)
In print, Jake Gorst's book will be published this April: Andrew Geller: Deconstructed - The Story of an Artist and Architect