Marga Viza, Casa Míla/La Pedrera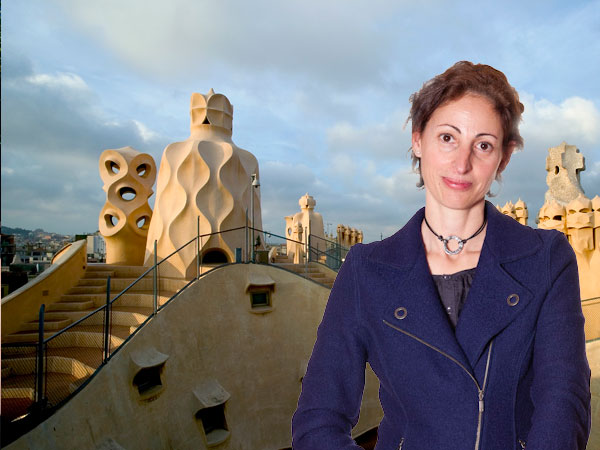 Marga Viza was born in the city of Mataró on the outskirts of Barcelona, where, it so happens, Gaudí constructed his first civil building. She has been working in the field of art, exhibitions and natural and cultural heritage management for more than 20 years, and her passion for architecture, art and nature means that her job— firstly as Director of Exhibitions and then as Director of Culture at the Fundació Catalunya-La Pedrera for almost three years—is a dream come true.
Marga is the co-organizer of the 3rd Iconic Houses Houses Conference that is hosted by La Pedrera on the 25th of November.
Describe your relationship with significant houses
I have spent more than half of my professional career working in an iconic house, La Pedrera, which was declared a World Heritage Site by UNESCO in 1984. This experience makes you acutely aware of the importance of this heritage, its significance in its day and its place in the history of world architecture, as well as the implications of the fact that your work is essential to its conservation, to raising awareness of it and for passing on this tremendous cultural heritage to future generations. In addition, La Pedrera is our flagship as it is the foundation's central offices.
Which is your favourite house?
The world is full of enchanting buildings of outstanding beauty and magnificent construction, but I would choose the genius of Gaudí and La Pedrera. Gaudí employed the best and most innovative technical and structural solutions ever used at that time in Casa Milà, popularly known as La Pedrera, his last work of civil architecture, creating an aesthetically distinctive building in which curves are the rule and undulations the undisputed fundamental principle. It is a fascinating, magical building full of surprises… It is a unique building.
What's the biggest challenge for you and your organization right now?
As is the case for most museums and cultural centres or bodies, our main challenge today is continuing to raise sufficient funds for our cultural mission, not only to conserve and raise awareness of the building, but also for a series of projects related to a range of other areas, such as architecture, heritage, the plastic and performing arts, audio-visual culture and philosophy. In addition, Fundació Catalunya-La Pedrera does considerable work related to social issues (helping the elderly, groups of people most in need, etc.) and the environment (as the owner and manager of 5% of the land in Catalonia, it protects our natural heritage and the landscape), and is also involved in the fields of knowledge, education, research, health and food. So, our foundation faces a very broad and diverse set of challenges.
What can we soon expect?
Last year, we celebrated the hundredth anniversary of the completion of the construction of the building. Much of that period was marked by change, a lack of understanding and ignorance, and our task today is to continue the work we began two decades ago to restore the building. We are committed to conserving, preserving, studying and raising people's awareness and appreciation of La Pedrera, an immensely important part of our historical and cultural heritage, through our effective and efficient, sustainable and sympathetic management of the building, ensuring that keeping it open to visitors is compatible with its conservation and international renown.
Which 21st century home is an iconic house of the future?
The 21st century has been a time of immense creativity in architecture and there are many names I could mention, among them Renzo Piano, Rafael Moneo, Santiago Calatrava, Miralles & Tagliabue, Frank Gehry... If I had to pick out a couple in particular, I especially like the organic architecture of Kazuyo Sejima and Toyo Ito. I would single out Toyo Ito's White O house, for example.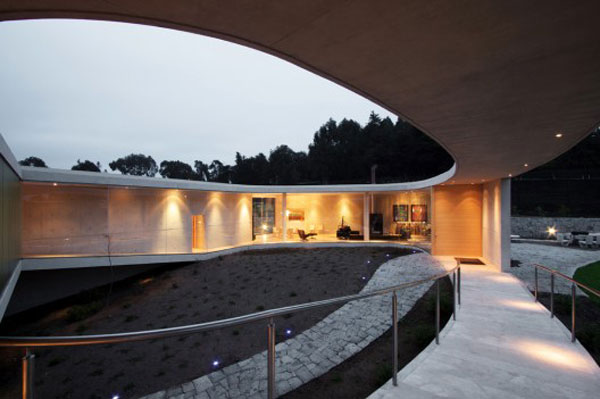 White O House, Toyo Ito & Associates, Architects, Marbella, Chile, 2009
The Iconic Houses Network recently launched a webspecial of Casa Milá in Barcelona, Spain. Casa Milà, popularly known as La Pedrera, is a clear example of Gaudí's work as a mature architect. In this building, he brought together all the knowledge he had acquired over the years and, as a result, it has been recognised for its enormous value as a monument and as an expression of our heritage and art, so much so that it is now regarded as one of the landmarks of 20th-century architecture.
La Pedrera, which has been open to the public as a cultural centre for more than 20 years, recently joined Iconic Houses and is pleased to play an active part in the network. It is proud to be hosting the network's forthcoming conference, due to be held on 25 November 2014, which will provide an opportunity to establish a fruitful tradition of meetings between the people who work in these remarkable buildings, as well as with the public interested in architecture and heritage.
See also: www.lapedrera.com.
Recommended viewing: 'The Casa Milá', a documentary directed by Frédéric Compain in the ARTE series Architectures (25:26 min).