news
Lynda Waggoner, Fallingwater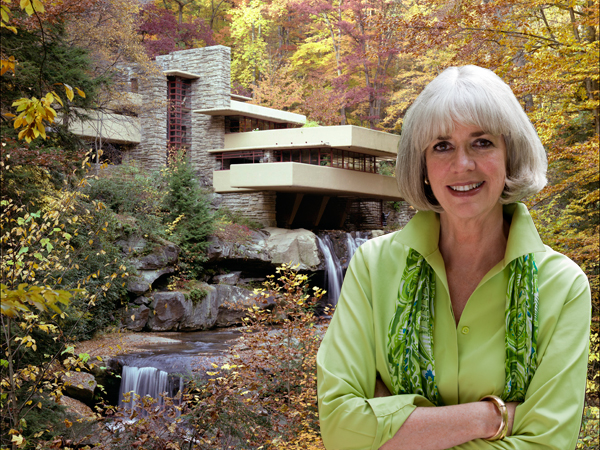 Lynda Waggoner is the Director of Frank Lloyd Wright's Fallingwater and a Vice President at the Western Pennsylvania Conservancy.
She is also member of the Organizing Committee of the Iconic Houses Network. Waggoner is also member of the Organizing Committee of the Iconic Houses Network and speaker at the symposium at the Iconic Houses Europe Symposium at the Victoria & Albert Museum 12 November 2013.
Tell us a bit about yourself
I'm a Pennsylvania native; I was a guide at Fallingwater as a teenager. It was an extraordinary experience that affected my course of study at university and ultimately led me back to Fallingwater as the first curator and later director.
And your involvement in iconic houses?
Having worked most of my career at an iconic house, I've had a long-standing interest in houses – their design and evolution over time.
What's your favourite house?
Well, it would have to be Fallingwater. But I also admire the work of Wright's contemporaries – Mies van der Rohe's Farnsworth is brilliant.
Your biggest challenge right now?
Like most museums, it's funding. Fallingwater is a very popular site, however, admissions only support the general operation. We must fundraise for special preservation and educational projects. Equally important, Fallingwater does not have an adequate endowment to ensure its future.
What's next?
We hope to break ground this summer on six cottages that will enable us to expand onsite educational programs. Designed by Canadian firm Patkau Architects of Vancouver, British Columbia, they promise to provide a stimulating environment for our program participants.
Which 21st-century home is a future Iconic House?
I think Olsen Kundig's The Pierre is a good candidate. Like Fallingwater, it is an elegant response to its setting and celebrates the experience of space.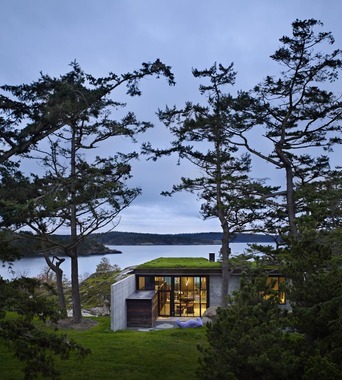 Conceived as a bunker nestled into the rock, The Pierre celebrates the materiality of the site. From certain angles, the house fully disappears into nature.
Photo: Benjamin Benschneider
Read more about Fallingwater in our Specials section.