news
Hetty Berens: A Fresh Take on Modernism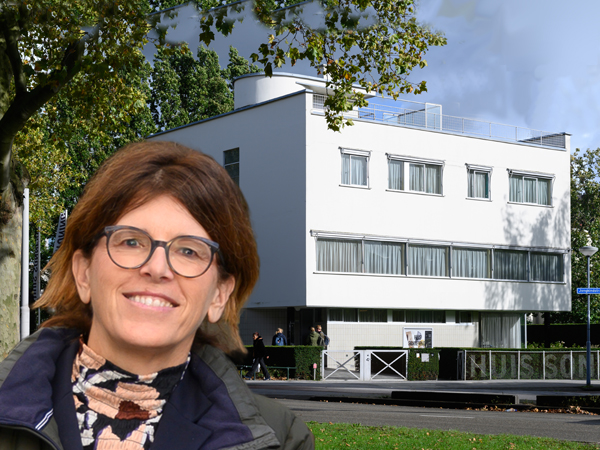 Hetty Berens, an architectural historian and curator, is responsible for the Sonneveld House in Rotterdam, which has been restored to its original 1930s glory. At the conference, she talks about the importance of getting beyond Modernist clichés.
Why do we need a fresh take on Modernism?
So that people can be aware of how things connect. Modernist houses are embedded in longer traditions. In the case of the Sonneveld House, the architect was starting from a quite traditional floorplan, and mixing in elements of Art Deco and De Stijl.
How does the Sonneveld House fit into the bigger picture?
If you look at the books covering this period, you won't find this house – instead, you'll find the example of the Van Nelle Factory which is strongly related to it, along with two other houses that are private. Out of these four buildings forming an ensemble, the Sonneveld House is the only one you can visit.
What do you most want visitors to notice about the house?
That the architecture, interior and family are three parts of a single whole. All three are important in telling the story of the house – and we are lucky enough to have a complete archive for them all. That's quite unique. I've noticed that many house museums don't show their sources – yet they bring history to life.
Do you have tips for other houses on storytelling through archives?
You can communicate about a house through both local sources and national archives. Look at a broad range of traditional and non-traditional sources to bring the story to life. For example, we have a Moroccan carpet in the house, and the Sonnevelds actually visited Morocco to see the factory. Through this story, I want to connect with Moroccan designers and the Moroccan community in Rotterdam – a potential new audience.
In Rotterdam there is lots of young heritage. How do you think it will fare?
Well, we have the RCE (Cultural Heritage Agency of the Netherlands) and they are taking the first steps in researching and documenting it. It's not only about 'iconic' in terms of appearance, but also in terms of original thinking. For example, in the 1970s, Organic Architecture had a strong emphasis on sustainability – something that's vitally important today.
Do you have a favourite example of Organic Architecture?
I love Private House de Waal in Rijnsweerd (Utrecht, 1978-1980), by Ton Alberts and also the Kristalwoningen in Zeist (1984), by Henk Hupkes. The latter is under threat of demolition, but there is already a nice grassroots campaign by residents to save it.
What would you like the next move to be in young Dutch heritage?
I would like there to be an overview of post-war Dutch housing, to see which houses are open to public and whether there are gaps. And then see what can be done to fill those gaps. Diversity matters – the Sonneveld is a beautiful example of Modernism, but I'd love to there to be an Organic house museum too.
| | |
| --- | --- |
| Private house de Waal, Rijnsweerd, Utrecht, The Netherlands. Architect: Ton Alberts, 1980. | |
| Photo in background montage top of page: Sonneveld House, Brinkman and Van der Vlugt, Rotterdam, The Netherlands, 1933. Photo Els Zweerink. | |
Jane Szita
Curious about the lecture and tour program?
Check it out or register here >> www.aanmelder.nl/ihc2021
Posted 11 December 2019