Meet the Friends - Nanne de Ru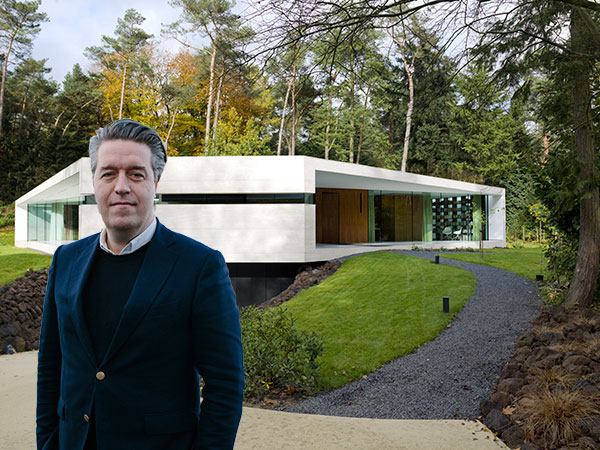 Nanne de Ru with the Villa 1 in the background.
Nanne de Ru is an architect and Friend of Iconic Houses.
Nanne de Ru was born in the Netherlands in 1976. He lives in Rotterdam and is married to Nolly Vos with whom he has three kids. He studied architecture at the technical school in Amsterdam and at The Berlage Institute. After working for two years at Rem Koolhaas' OMA, in 2005 he co-founded Powerhouse Company, an architecture firm with offices in Rotterdam, Munich and Beijing. They have about 60 architects working in the company. Nanne is also co-founder of the Real Estate Development Company. Both companies aim at creating exceptional architecture.
Describe your relationship with significant houses
Our first commission with Powerhouse Company was a Villa. We named it Villa 1 and it really put us on the map. Since, we have designed and build many private houses and visited many iconic ones as well. I consider villa's one of the most interesting design commission for architects. It has everything, from design and spatial lay-outs, to programmatic complexity, sustainability and detailing and finances. All exceptional houses are commissioned by exceptional clients, so there's also the big importance of the client.
What is your favourite house, and why?
There are so many! But when it comes down to it, I always doubt between Mies' Farnsworth and Wrights' Fallingwater. I visited both, and in both cases, it was very moving to see these houses in real. But if I would have to choose, I'd say Fallingwater. Visiting this house really blew my mind. It's so exceptional on so many levels. It has a fantastic spatial arrangement. But also technically, spatially, contextually… especially considering the relatively crude environment in which it was conceived, it is outstanding. And then there's the story behind it's conception, the client and the biographical importance for Wright… it's iconic in every aspect.
What made you want to become an architect?
When I was a teenager I read a lot of books on the 'De Stijl' and Bauhaus. It inspired me to designed and built many chairs in the small bicycle shed we had in the garden. Reading the texts of Van Doesburg awakened my interest in larger structures. That's when my handcraft teacher Peter Boekwijt pushed me to explore architecture by making models of existing buildings. One of my first models was a model of Rietveld's house in Utrecht. Soon after I build a model of Wright's Fallingwater, based on two plans and five picture I had in a book on the work of Wright. It was very difficult but also so cool to decipher the design from so little information and then to see the spaces come to life in the model! That's when I knew I wanted to become an architect.
Tell us about the house where you live. How have you changed it, and what appeals to you most about it?
Currently I'm building my own house in Rotterdam. It's on top of an office building from the seventies that we are converting into lofts. Over the last two years, as we were in the process of changing the zoning law, we lived on the top floor of that building, on a gutted office floor. Very spectacular and very bare, 600 m2 of open space for my wife, our three kids and I. We experimented with different ways of making rooms and living in such an open space. Now we've sold all the apartment in the building and are building a new structure on top of the roof. It's kind of confronting to design your own house. I'm really happy my wife is also an architect so we can work together on shaping our dream house. At the same time, we know that houses are by definition pretty complex and strangely conservative exercises, since they orchestrate the mundanity of daily life. And with young three kids that can be pretty chaotic. So the challenge for our house is to make it both minimal yet extremely generous for the busy and full life we lead.
What made you decide to support Iconic Houses?
For me, exceptional houses form a very important laboratory and testing ground for architecture. Every singly important architectural movement and every influential architect has produced at least one important house that expresses new architectural ideas on how we live and how architecture can surround us in a very personal way. Iconic Houses works in a positive way to create awareness on the importance of great domestic architecture over time, while creating a platform for enthusiasts and professionals. Also, the dedication to the positive stimulation of preservation is something I feel very strongly about. To preserve and maintain Iconic Houses, or you could say to keep them 'alive', is more challenging then you would expect. So it's great that there is a platform for that.
What role would you like to see Iconic Houses play?

It should keep up the great work it is already doing.
Which house designed in the 21st century has the potential to become a future Iconic House and why?
If I would name one, it would be Villa Bordeaux by OMA. But obviously there are many more.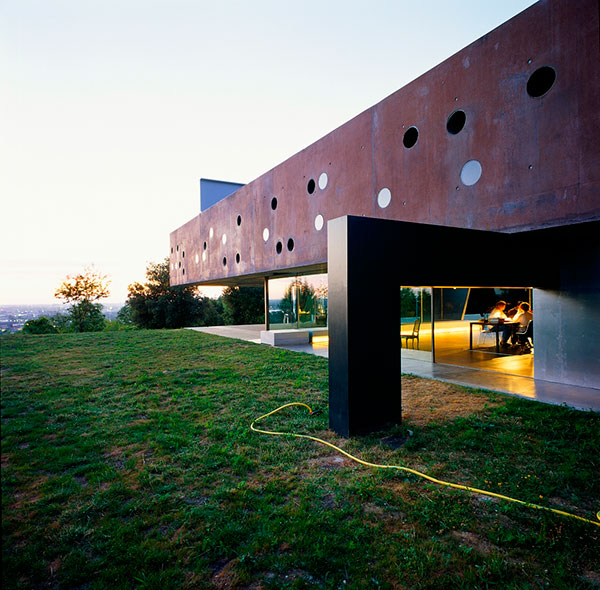 What are you currently working on?
About 40 running projects amongst others the most slender tower in Europe, an 300.000m2 airport competition in China, a small holiday home, a hotel, an antenna tower, a design for a door-handle, the interior of a law firm and last but not least of course my own house.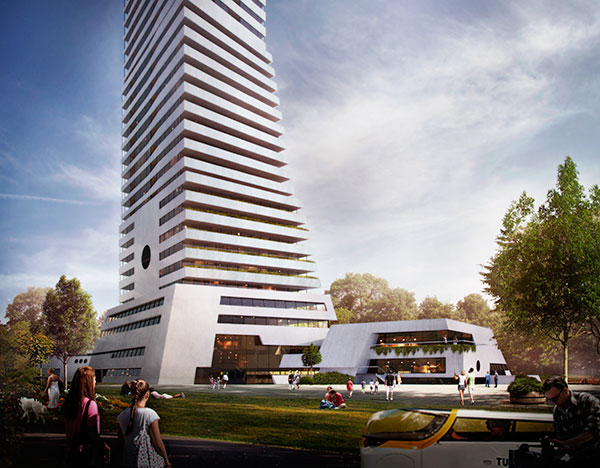 What does the future hold for you?
Happiness and freedom.
Nanne de Ru recommends us to look at this video about Villa 1.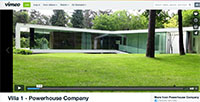 Publication date 05 July 2017