news
Barragán House on Screen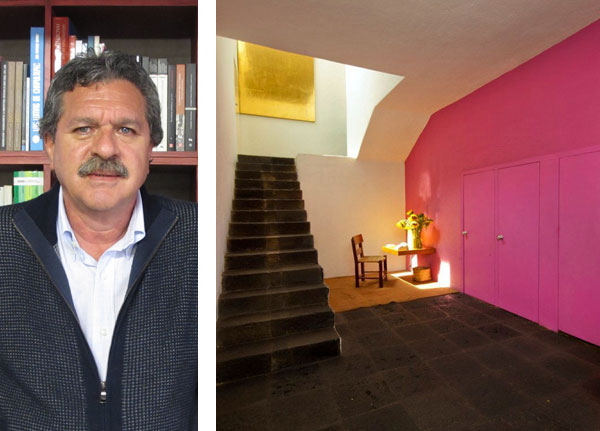 The Barragán House - A Universal Value
Unique in contemporary architecture, the home of the Mexican architect Luis Barragán (1902-1988) is on UNESCO's World Heritage list. Winner of the Pritzker Prize in 1980, the highest honour to which an architect can aspire, Barragán was trained as an engineer and went on to become a self-taught architect. His house and studio, built in 1948 in Tacubaya, a Mexico City suburb, is bathed in light, colour and silence and is an outstanding example of his postwar creative work. The 1,161 m2 concrete building comprises a ground floor and two storeys, as well as a small private garden at ground level, full of trees and birds, and a second garden on a terrace, closer to the wind and clouds, for meditation. Barragán's work combines modern and traditional influences in a new synthesis that would strongly influence the contemporary design of gardens and landscapes.
Lecture by architect Armando Chávez Cervantes
Armando Chávez Cervantes (México) earned his degree in architecture from the Ibero-American University (UIA). His thirty years of professional architecture practice includes designing private homes, hotels, cultural and academic facilities as well as working with Ricardo Legorreta as an associate architect at the American University in Cairo. For twenty-five years he has served as a professor of architectural design at the Ibero-American University and as a member of its academic council since 2010. He is also a member of the Legorreta Tagliabue Cathedra at the Monterrey Institute of Technology and Higher Education (ITESM). Since 1997 Mr. Chávez has been a member of the Luis Barragán Architecture Foundation (co-owners of the Luis Barragán House) and currently serves as its president.
Screening 'The Barragán House. A Universal Value'
Director Tufic Makhlouf Akl, Mexico 2011
Van Schijndel House Utrecht, Netherlands
Sunday 27 October 2013, 4:30 pm
Spanish English subtitles. Duration film 29 minutes.
With the kind support of the Creative Industries Fund NL, City Council of Utrecht and Embassy of Mexico in The Hague.