Latin America Special – Focus on Brazil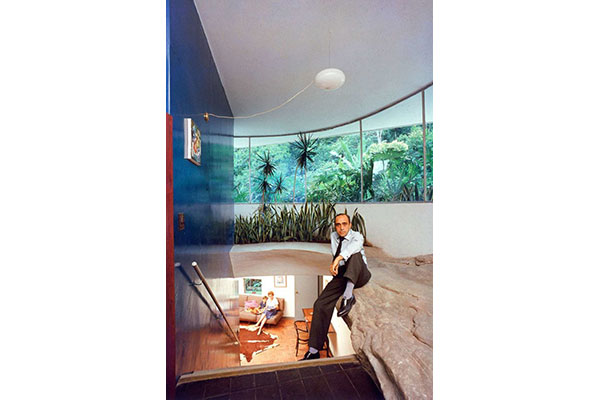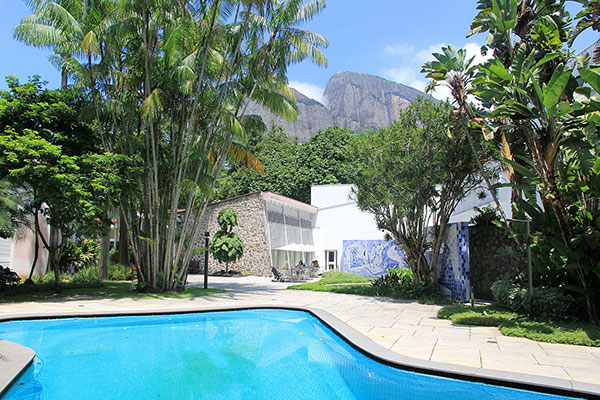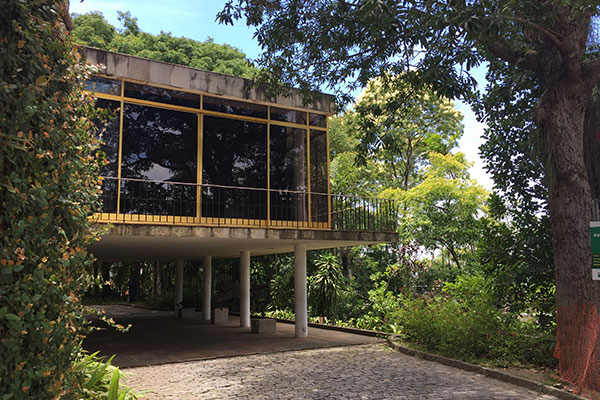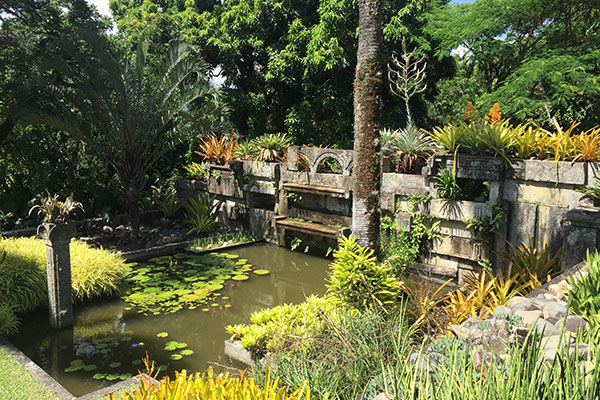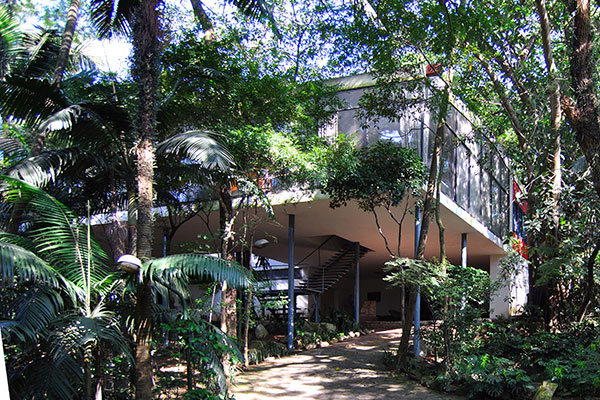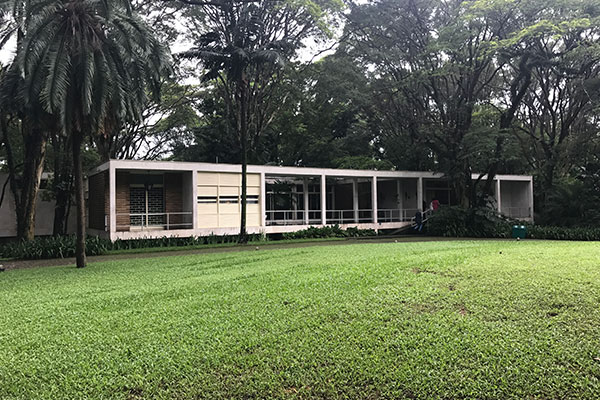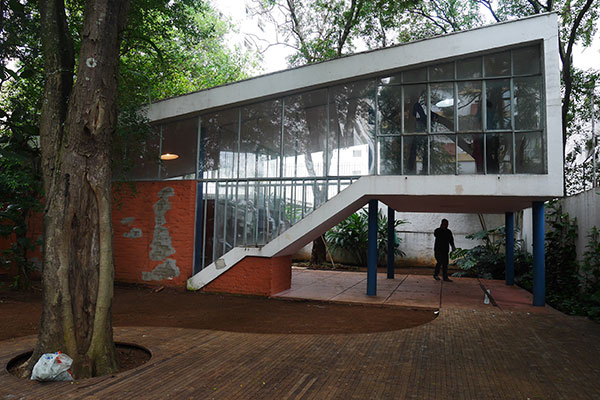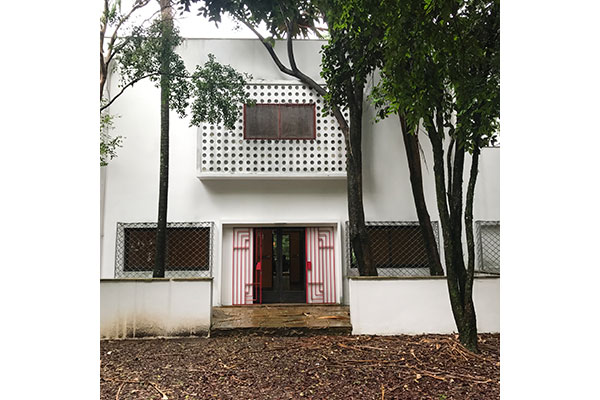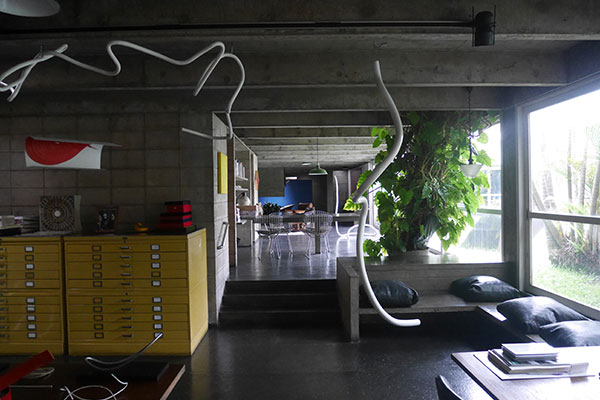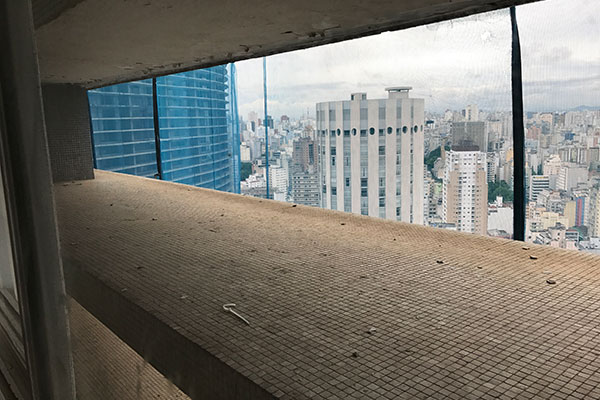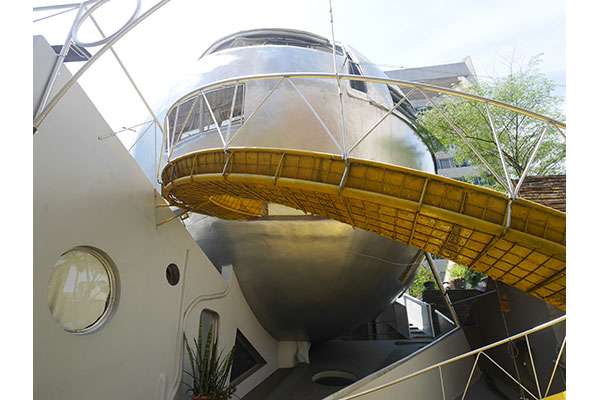 Casa das Canoas - Rio de Janeiro
Casa Walther Moreira Salles - Rio de Janeiro
Museu da Chácara do Céu - Rio de Janeiro
Sitio Burle Marx - Rio de Janeiro
Casa Castor Delgado Perez - São Paolo
Casa de Vidro - São Paolo
Casa Oscar Americano - São Paolo
Casa Villanova Artigas - São Paolo
Casa Modernista - São Paolo
Casa Tomie Ohtake - São Paolo
Copan - São Paolo
Casa Bola - São Paolo
Casa das Canoas - Rio de Janeiro
Casa Walther Moreira Salles - Rio de Janeiro
Museu da Chácara do Céu - Rio de Janeiro
Sitio Burle Marx - Rio de Janeiro
Casa Castor Delgado Perez - São Paolo
Casa de Vidro - São Paolo
Casa Oscar Americano - São Paolo
Casa Villanova Artigas - São Paolo
Casa Modernista - São Paolo
Casa Tomie Ohtake - São Paolo
Copan - São Paolo
Casa Bola - São Paolo
This year, Iconic Houses is focusing on expanding its network of house museums in Latin America. Currently, most of the Modernist house museums appearing on our world map are based in Europe or North America. Through our network, however, we know that there are many more potential members in Central and South America. Therefore it's our goal to visit as many house museums as possible in that region, meeting with the directors and curators who run them.
Thanks to a contribution from the Annenberg Foundation Trust at Sunnylands, Iconic Houses was able to visit two Latin American countries in the first quarter of this year. We chose to strengthen our relationship with Brazil and Mexico City.
For our visit to Brazil in January, we had the benefit of some amazingly good preparation by the team of Ana Cristina Carvalho, Curator of the Artistic-Cultural Collection of the Palaces of São Paolo and coordinator of the Network Heritage program. Carvalho is also vice-chair of DEMHIST ICOM, the International committee for historic house museums. This year, she is organizing the 11th Brazilian Meeting on Palaces and Historic House Museums, to be held in São Paulo, from the 10th-12th of June.
While the event, like DEMHIST, has a broader scope (historic house museums of all ages and all types), Iconic Houses is glad to have strengthened the bond with its organizer. It makes it easier to find common ground and join forces in the future. This is particularly important as it seems that Brazilian architects' houses from the 20th century are not yet joining the conversation.
In Brazil we visited several impressive houses located in two cities: Rio de Janeiro and São Paulo. Our program was packed with house visits, too many to highlight all for you here, but we hope you enjoy our selection.
Casa das Canoas
We started in Rio de Janeiro at the sinuously beautiful house that Oscar Niemeyer (1907-2012) designed for his own family in 1951, meeting with Carlos Ricardo Niemeyer, the architect's great-grandson and the current director of the Oscar Niemeyer Foundation. Niemeyer, one of the key figures in the development of modern architecture, is Brazil's most important architect. In our opinion, his work belongs on Unesco's World Heritage list. Unfortunately, the foundation has more urgent issues to solve at present: preoccupied with raising funds for essential renovation work, it is unable to invest in the costly and lengthy process of applying for World Heritage nomination. The house is currently not open to visits.
For more information visit Casa das Canoas on our map.
Casa Walther Moreira Salles
Designed by Olavo Redig de Campos in 1948, the house of banker, politician and philanthropist Walther Moreira Salles is now the headquarters of the Instituto Moreira Salles, which holds important collections of photography, music, literature and iconography. Visitors can explore the house's architecture and gardens, the latter designed by Roberto Burle Marx. Structured around a central patio, the house presents a studied contrast between built and natural world: Redig de Campos's Italianate classicism is offset by the informalism of Burle Marx's landscape design. Located in Gávea, the house has many deeply personal touches, including doorknobs that were specially moulded to fit the owner's hand.
For more information visit Casa Walther Moreira Salles on our map.
Museu da Chácara do Céu
In an elevated location in Gávea, surrounded by a verdant Atlantic forest (the Floresta da Tijuca), is the chácara, or country home, built between 1954 and 1957 for businessman Raimundo Ottoni de Castro Maya by architect Wladimir Alves de Souza. The house is now a museum where we met with director Vera Maria Abreu de Alencar and curator Anna Paola Baptista. The house, in the neighbourhood of Santa Teresa, occupies the site of an older structure of the same name. The 1950s Modernist building is beautifully integrated with the gardens, which offer a spectacularly panoramic view over the bay of Guanabara. The museum is expanding with a new building that will enable the offices to relocate so that visitors can see even more of the house itself. We are happy to welcome Museu da Chácara do Céu to the Iconic Houses network as a new member!
For more information visit Museu da Chácara do Céu on our map.
Sitio Burle Marx
Think of Rio de Janeiro, and the pavement of the Copacabana, a signature work by landscape architect Roberto Burle Marx (1909-1994), likely springs to mind. His own home and studio are a 45-minute drive from the city. On an extensive piece of land here around his house and the new studio he had built, he experimented with indigenous plants to create a landscape quite uncharacteristic of the rest of his work. Sadly, he died before the studio was completed so he never used it. Interestingly, though, the division between the studio space and living quarters was achieved by separating the two not visually, but only through a difference in floor height, with the private area on a platform. His garden design can also be admired at the Edmundo Cavanelas Residence in Pétropolis, designed by Oscar Niemeyer in 1954.
More information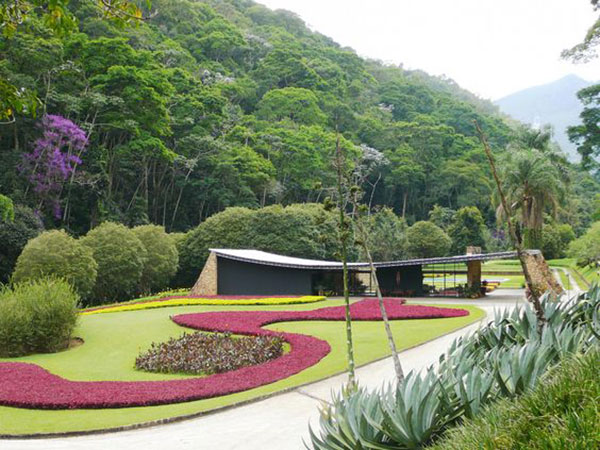 Edmundo Cavanelas Residence in Petrópolis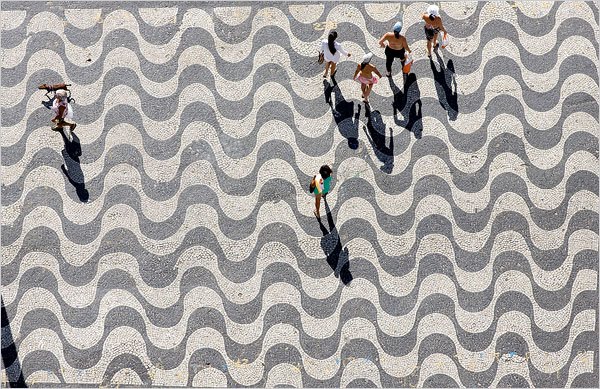 Copacabana pavement in Rio de Janeiro
Casa Castor Delgado Perez
Originally designed in the late 1950s, the Castor Delgado Perez Residence, in São Paulo's Jardim Europa district, is one of the most significant works of Brazilian modernist architect Rino Levi (1901-1965). After many years of neglect, the expansive villa, restored by José Armênio de Brito Cruz of Piratininga Arquitetos Associados, has again opened its doors as the Luciana Brito Gallery's new home. The transformational project received the Preservation of Modern Heritage Award in the Architecture category of APCA (Paulista Association of Art Critics) in 2016. In the video, Gallery owner Luciana Brito, architect José Armênio de Brito Cruz and landscape designer Klara Kaiser reveal details of the process.
The building is practically all single storey, except for the service dormitory, raised on pilotis, with the garage below. It consists of a large rectangular prism, with small lateral recesses and generous internal courtyards, landscaped by Roberto Burle Marx, that provide natural light in the house. The large central courtyard also functions as an organizer of the house zones, dividing the service area (with its own entrance), the social area and the part of the dormitories, taking advantage of the northwest façade. Elements such as the orthogonal brises covering the courtyards, and the 'cobogos' -hollow bricks that allow light and air to come through- evidence Rino Levi's attention to detail. For more information visit the gallery's website.
Casa de Vidro
Lino Bo Bardi's wonderfully transparent Casa de Vidro, on the outskirts of São Paulo, is in a pristine condition. The furniture is original for the most part and archive materials are professionally preserved. The house breathes as if it were still lived in. Unfortunately its future as a historic house museum is uncertain.
The Casa de Vidro's Renato Anelli and Sonia Guarita do Amaral gave us a behind-the-scenes tour of the house. Anelli is full professor of the Institute of Architecture and Urban Planning at the University of São Paul and visiting professor at Columbia University in New York. He was in charge of the Instituto Lina Bo e P. M. Bardi's centenary celebrations committee, and his project for Lina Bo Bardi's Glass House received a Getty Foundation grant in 2016/17. Sonia Amaral is the current president and a director of the Sociedade de Amigos do Instituto Bardi. We are happy to welcome Casa de Vidro to the Iconic Houses network as a new member!
For more information visit Casa de Vidro on our map.
Casa Oscar Americano
Architect Oswaldo Bratke (1907-1997) was one of the leading figures in Brazilian Modernist architecture. In 1953, he conceived Casa Oscar Americano, one of his most polished and daring designs. Modern with classic lines, it was generously spacious. The enormous windows brought about the desired integration of the building and the landscape. The house's exterior evokes Mies van der Rohe's Farnsworth house. Unfortunately, the interior is no longer original because it was altered to make room for the diverse collection of the Americano family, ranging from colonial history to tapestries and 20th-century masters.
For more information visit Casa Oscar Americano on our map.
Casa Villanova Artigas
We found the house that architect Villanova Artigas (1915-1984) designed for himself in 1949 in transition. It was converted to become the editorial office of architectural magazine GIZ. Artigas' daughter Rosa and grandson Marco (also an architect) showed us around. We were joined by the GIZ publishers Allex Colontonio and Talita De Nardo and editor-in-chief André Rodrigues. They assured us that visitors would be welcome in the future.
More information
Casa Modernista
Refurbished and reopened to the public in 2008, Casa Modernista is said to be Brazil's earliest Modernist building. It was built in 1928 by Russian-born Gregori Warchavchik (1896-1972) and had a groundbreaking impact when it was unveiled, with its expansive white concrete walls and lack of ornamentation. The story goes that, in order to obtain a building permit, Warchavchik initially submitted a plan for a traditional house, later claiming that lack of funds had forced him to change the design. The garden, planned by his wife Mina Klabin, daughter of an elite Paulista industrialist, was also considered pioneering at the time due to her use of tropical plants. Guided visits are available and some guides also speak English.
Currently the house is not in the best condition and its future as a historic house museum is uncertain.
More information
Tomie Ohtake's Atelier-Home
We visited the Brutalist home and studio of artist Tomie Ohtake, which remains intact. Her son Ricardo Ohtake, director of the Tomie Ohtake Institute, showed us around. Designed by her other son, architect Ruy Ohtake (b. 1938) in 1960, the brothers agreed that the house should be made accessible to public after the death of their mother in 2015. Nowadays listed by Conpresp – the municipal body for the preservation of historical, cultural and environmental heritage – the house in Campo Belo, in the south of São Paulo, was home to Tomie Ohtake from 1970. Until July 2017, the Tomie Ohtake Institute exhibition 'Open House – Tomie Ohtake's Atelier-Home' explores the value of this residence, which was simultaneously hospitable home, creative space and meeting place. Present and historical photographs, engravings and paintings include the artist's collection, sketches of the house made by Ruy Ohtake and an unedited recording of a house tour with the architect. Another video showing Ricardo Ohtake at his mother's house can be found online here.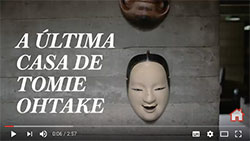 More information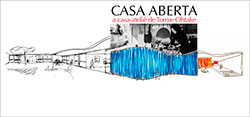 Edificio Copan
In the centre of São Paulo, the Copan building (1952-1966), designed by the legendary Oscar Niemeyer, is actually a city in its own right, both as world-class architecture and as a portrait of Brazilian society. More than 5,000 residents, of all social, cultural, ethnic and economic backgrounds, live in the Copan's 1160 apartments. On the ground floor are so many shops, restaurants and other facilities that residents barely need to leave their building. Find out more in these Declarations of Love in which inhabitants share their thoughts with us about what they like most about living in the Copan building.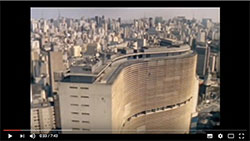 *Declarations of Love Part 1/5
*Declarations of Love Part 2/5
*Declarations of Love Part 3/5
*Declarations of Love Part 4/5
*Declarations of Love Part 5/5
Iconic Hous-ing
Carlos Ricardo Niemeyer connected us with architect Ciro Pirondi, who is the President of the Niemeyer Foundation and Professor at the Escola do Cidade in São Paulo, which owns a few apartments in the Copan building for visiting students and professors. Thanks to Pirondi we could visit one of the apartments. We hope that, in the near future, this apartment can be listed on Iconic Houses to complement our other examples of internationally acclaimed housing developments on the Iconic Houses map, such as Casa Bloc, the Van Eesteren Museum Apartment, Isokon Building, De Kiefhoek, Het Schip and Taut's Home in the famous Horseshoe Estate. In the end, we believe Iconic Houses should represent not only the way in which fortunate eccentrics could live in the 20th century, but also how Modernism transformed the experience of ordinary people.
Architect Sol Camacho was our guide to the Copan building. She is putting together what will, remarkably, be the first ever book about the development.
Tip: Do you want to stay in the Copan building? You can find apartments listed in Airbnb, a great way to experience the building.
Casa Bola
Welcome to architect Eduardo Longo's fantasy land! Casa Bola (the spherical house) became famous in the 1970s thanks to the offbeat creativity of its designer. Then it was hidden in the urban landscape of São Paulo. While it is not yet open to the public, you can enjoy a glimpse of it when you rent the tiny annex that the architect has fitted out for dormitory stays for only $25 a night. Or experience the unique architecture in this episode of the World's Most Extreme Homes.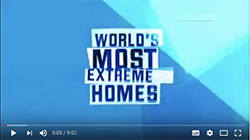 Casa Milan Acayaba
We were glad too to be able to visit so many private houses. An absolute highlight was Casa Milan Acayaba (1972-1975). Architect Marcos Acayaba (b. 1944) and Marlene Milan Acayaba welcomed us and it appeared that Marlene wrote a reference book (in 1986, with a reprint in 2011) about houses in São Paolo that contained all the places we visited: Residencias em São Paolo 1947-1975.
In this video about Casa de Arquiteto Marcos Acayaba speaks of the freedom of the client's absence in his housing project of 1973. On a plot of 2,000m2, he realized an amazing communal space, with the use of free spans and wide circulation. This was in line with avant-garde thinking of the time that saw in the house a substitute for the square, in a city lacking in public spaces.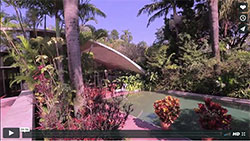 New members joining the museum network
Our goal with the Brazil visit is to strengthen the international connections between 20th-century house museums. The earliest results of our efforts are the new memberships of Casa de Vidro and Museu da Chácara do Céu. In addition, Sol Camacho gave a lecture for members on Oscar Niemeyer's Copan Building on Sunday 19th of March in the Van Schijndel House in Utrecht. Conversations with potential new Iconic Houses members are underway and we are looking forward to even more positive developments and cooperation between our colleagues in Brazil and the rest of the world in the near future!
Thank you
The Annenberg Foundation Trust at Sunnylands was founded in 2001 to address important issues facing the nation and the world. The Trust established The Annenberg Retreat at Sunnylands, one of our Iconic Houses designed by A. Quincy Jones in Rancho Mirage, Palm Springs, to serve as a sanctuary for generations of high-level national debate and world leaders seeking the privacy, the peace, and 'the pause' needed to address the most pressing issues of the day. Walter and Leonore Annenberg directed a portion of their philanthropy toward funding (and in some cases hosting) meetings and retreats at Sunnylands: ten directors of Iconic Houses have been generously hosted for a day-long meeting on communications, programming, funding, governance and the preservation issues of modern historic houses at Sunnylands in 2013. And this year they made it possible to reach out to our colleagues in Brazil and Mexico. A report on the working visit to Mexico will be included in our July newsletter.
Publication date 2 June 2017