Toshiko Mori, architect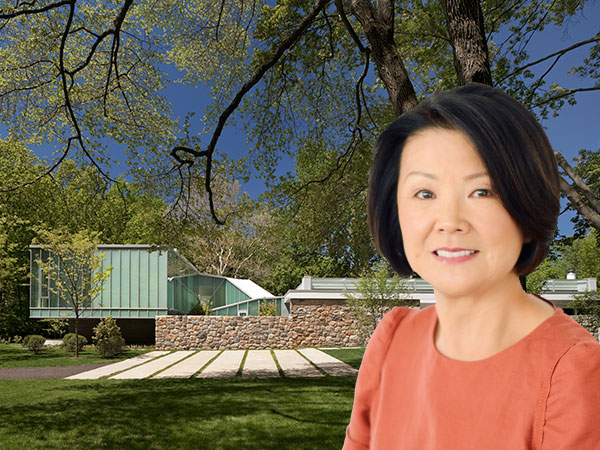 House in Connecticut II, New Canaan. Toshiko Mori's addition to existing Breuer House II, by Marcel Breuer, 1948.
Toshiko Mori is the founder and owner of Toshiko Mori Architect PLLC in New York. She is also Robert P. Hubbard Professor in the Practice of Architecture at Harvard University Graduate School of Design, and a fellow of the American Institute of Architects. Born in Japan, she grew up appreciating traditional Japanese architecture. Her academic research focus has addressed the themes of materiality, technique, and performance. At the Iconic Houses Conference in February 2016 at the Getty Center, her keynote speech, 'Frank, Paul, Marcel and Me' will address her work on iconic homes by important 20th-century architects.
Tell us about your own relationship with significant houses

I am an architect and I design and build significant houses. Our work often focuses on issues that relate to creating bridges between history and tradition on the one hand, and contemporary culture on the other, using design, technique, and technology. My strategy is to respect the legacy of historic architecture, by creating contrast or the opportunity for a dialogue. This enhances and prolongs the presence and the value of historical buildings. My effort is to focus on how to avoid making historical buildings obsolete artefacts of the past, but instead to remake them into a vibrant participant of contemporary culture.
Do you have a favourite house?
Alvar Aalto's Villa Mairea, in Noormarkku, Finland. It responds to site and climate, and possesses a rich material texture. Its use enhances the sense of its location, culture, and tradition, while it clearly possesses a progressive and rational presence. The balance and proportion at every scale and in every detail is masterful.
What is the biggest challenge facing these buildings right now?
There are still many who do not value the contribution and aesthetic of Modernist architecture post-World War II. These buildings are neither new enough to be exciting nor old enough to be appreciated as 'historical'. I call such structures 'orphan buildings'; they are quickly being demolished due to a lack of awareness of their value to society, especially in Japan. Yet they embody the amazing innovations and inventive designs of their time, as well as that era's sense of optimism and hope for the future.
What do you expect from the upcoming Iconic Houses conference at the Getty Center in Los Angeles?

I hope to be able to meet fellow architects and other patrons of significant houses and to have really productive conversations. I would like to address how to increase awareness and elevate the value of good architecture in our society.
Which 21st-century house in California or elsewhere has the potential to become a future Iconic House, and why?
Walsh House, in Kangaroo Valley, New South Wales, Australia by Glenn Murcutt. It is a simple house with a complex response to diverse environmental and climatic issues. It is both tough and elegant, simultaneously rough and refined.
An interview with Toshiko Mori at the 13th International Architecture Exhibition in Venice with DIALOGUE IN DETAILS, exhibited at the Giardini's Central Pavilion about Marcel Breuer, Philip Johnson, Frank Lloyd Wright, Ludwig Mies van der Rohe and Paul Rudolph.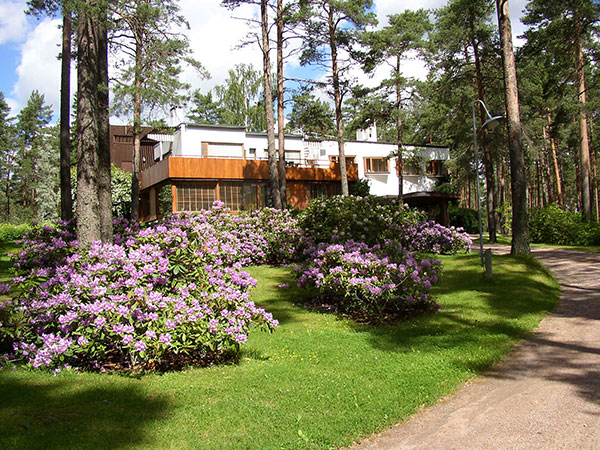 Villa Mairea, Alvar Aalto, Noormarkku, Finland 1938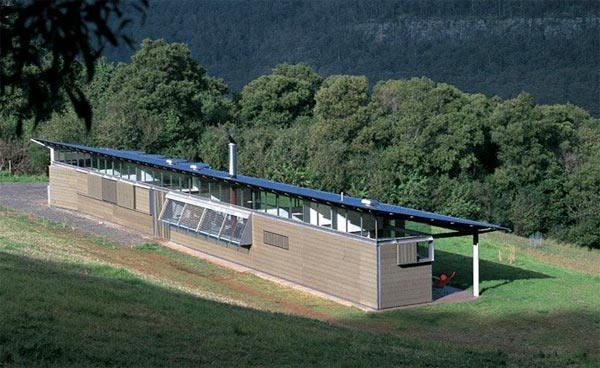 Walsh House, Glenn Murcutt, Kangaroo Valley, New South Wales, Australia 2005
Publication date 7 January 2016