Iconic Houses in Latin America
Conference Round Up: Day 2
The second theme of our latest conference was Iconic Houses in Latin America, the new focus of our organization's awareness-raising efforts. Representatives of house museums from several Latin American countries shared their struggles to overcome obstacles, as well as their successful survival strategies. In the process, we learned a lot more about how this fascinating and diverse continent adapted Modernism to meet its own needs.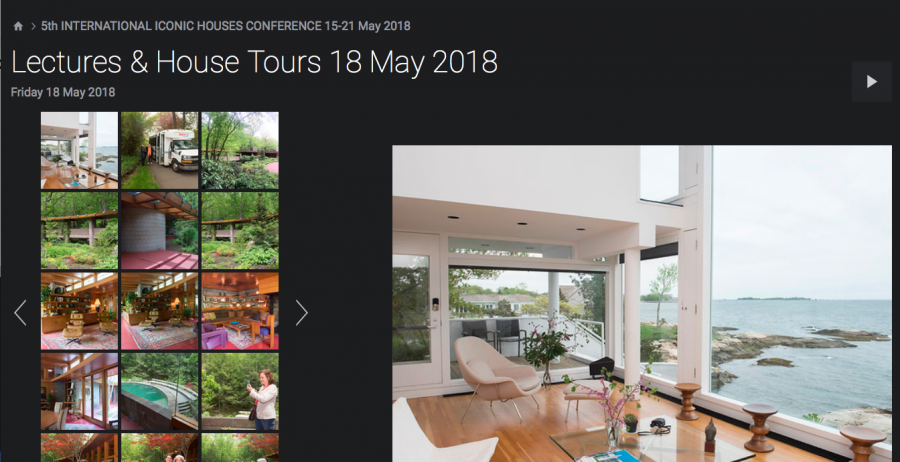 Click on the above photo for the complete photo gallery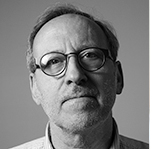 Keynote Address by Jorge Francisco Liernur:
Iconic houses in Latin America: the Multiple Faces of Modernity
In a lively presentation that covered a number of case studies of stunning homes, Jorge Francisco Liernur gave us an excellent overview of the diversity of Latin American Modernism, which blends together with local traditions in a surprising variety of ways. As well as filling in the gaps in our understanding of Modern architecture in Latin America, the Buenos Aires-based architect-turned-academic also raised some interesting questions regarding how we far we can speak of 'iconic' or 'canonic' homes in the context of this staggeringly diverse continent. And if you want to know more about his so-called 'unclassifiables', the 'un-rhetoricals', the 'drawn ones' and the 'ephemerals,' we refer you to the video of his lecture below!
Liernur's keynote lecture was followed by presentations by heritage experts and representatives from several house museums in Latin America. Architect and professor Fabio Grementieri, advisor to Casa Victoria Ocampo in Buenos Aires, focused on the many faces of Modernism in Argentina, which he described as a melting pot of influences from Europe. Catalina Corcuera Cabezut, who is Director of Casa Estudio Luis Barragán in Mexico City, spoke eloquently about the pleasures and problems involved in preserving this unique house and studio. Then architect and urban planner Renato Anelli, Board Member of Instituto Lina Bo e P. M. Bardi in São Paulo, Brazil, discussed future plans for Lina Bo Bardi's fascinating Casa de Vidro. Anelli, formerly the house's director, is currently overseeing the Getty Foundation's Keeping it Modern conservation project for the Case de Vidro, which is on the way to becoming a house museum.
Watch the conference lectures on Latin America (below), or follow this link to all the video lectures.
| | | |
| --- | --- | --- |
| Jorge Francisco Liernur | Fabio Grementieri | |
| Catalina Corcuera Cabezut | Renato Anelli | |
Click on the photos below to read our interviews with the speakers
House Tours
In the afternoon the House Tours took us to Tirranna or Rayward House, one of Frank Lloyd Wright's last great works in 1955 (he was then 88 years old), and to significant private houses designed by architects of the Harvard Five group, such as the Noyes House II, the family home of Eliot Noyes, the Goodyear House by John Johansen, as well as to Richard Meier's iconic Smith House in Darien.
At the Noyes House II we were welcomed by the scent of a fire which Noyes' son, architect and current house resident Fred Noyes had lit for us, immediately wrapping us in a cosy ambience. Next to the fireplace a table was crowded with tea, coffee and cakes, as though set for a birthday party - no wonder we didn't want to leave. Marty Arbunich, who also lived in the house at one time, helped Fred to tell us about the house.
We are especially grateful to the owners of Tirranna. The couple moved into the Rayward House (as it's also known) only last April, with their first baby arriving just a week before our tour! Despite these unusual circumstances they opened their house to us. With its fairytale setting, this one is a well-kept secret. Even the most knowledgable Frank Lloyd Wright fans among us were seriously impressed!
The Goodyear House is an example of early Johansen, before he found his own, more experimental, way. It's a surprising house, with the various parts interconnected by bridges. A fantastic open hall with a dramatic, day-lit atrium greets you on entry, and the cantilevered living room seems to float between the tree tops and overlooks the garden and pond below. Here too, the house residents told us all about their home.
Richard Meier was seen as representative of the New York Five in the 1970s, but he grew into a neo-Modernist in his own right. His work stands on its own, notwithstanding the recent accusations, and the Smith House (now for sale) is certainly one of the high points of his oeuvre. We couldn't wish for a better guide than Chuck Smith, son of the original clients. And we hope the house finds a great new owner who will respect and cherish its design.
Closing Cocktail
We said our conference goodbyes while enjoying a White Linen cocktail in the lovely setting of the Darien Community Association and its garden - naturally, with the intention of meeting again at the Sixth International Iconic Houses Conference on May 11 - 18, 2020, in Rotterdam, the Netherlands. See you there!
Save the Date: 6th International Iconic Houses Conference! June 2 - 8, 2020, in Rotterdam, the Netherlands.
See our sizzle reel of the lecture part of the conference here and for the complete photo gallery including the house tours follow this link.
Stay tuned for regular updates about our next conference and Iconic Houses lecture series and sign up for our monthly newsletter.
Posted on 19 July 2018