news
John Mcllwee, Garcia House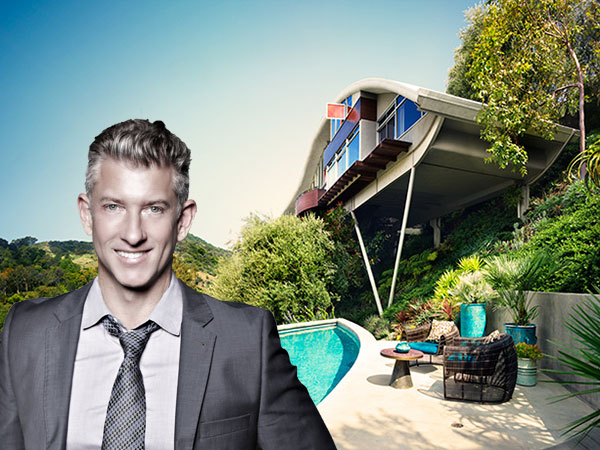 John Mcllwee is an entertainment business manager who numbers more than a few celebrities among his clients. He has a degree in economics from UCLA. Born and raised in California, he loves architecture and the preservation of iconic structures, and is responsible for the splendid restoration of John Lautner's Garcia House.
Watch here a video and interview that was made by our media partner Dwell.
What is your relationship with iconic houses?
I own the John Lautner's 1961 Garcia House in Los Angeles and the Ford House, designed in 1978 by Welton Becket in Rancho Mirage. The clients were of course former President Gerald Ford and his wife Betty.
Do you have a favorite place for architecture?
Paris. I think the architecture is stunning and matches its colorful history.
What is the biggest challenge facing your houses at the moment?
Simple maintenance. At the Garcia House, I had to hire an electrician just to change a light bulb, because the ceiling is 35 feet high.
What do you expect from this conference?
A greater understanding and appreciation of these incredible structures. They really symbolize an amazing period of growth and exploration in LA. It saddens me to think our values have changed so much that we don't revere beautiful structures that may be smaller in size, and instead choose to demolish them in favor of gaudy, poorly made McMansions.
Which 21st century house has the potential to become a future Iconic House?
Anything designed by Marmol Radziner.
Homeowner John McIlwee discusses the details of his arduous restoration of the Garcia House], a modern masterpiece completed in 1962 by famed Los Angeles architect John Lautner.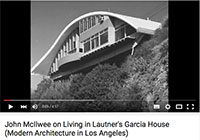 Publication date 11 February 2016