Michel Richard, Fondation Le Corbusier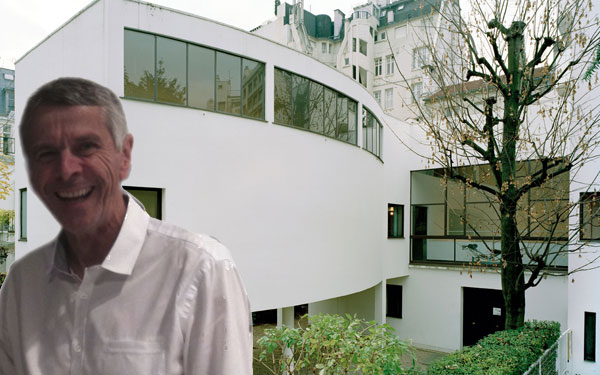 Michel Richard is the Director of the Le Corbusier Foundation in Paris. Le Corbusier himself set up the Foundation, with the mission of ensuring the conservation of his output in architecture and the visual arts.
Tell us a bit about yourself
I originally studied British and American literature and drama, subsequently working for 25 years in the French Ministry of Culture and associated bodies: the Centre National des Lettres, Bibliothèque Nationale and the Photography Agency of the Réunion des Musées Nationaux.
What makes a house iconic for you?
Designing a house is a merging of art and life in which the architect demonstrates all his intelligence. At the same time, it is a small-scale commission where the smallest error takes on glaring proportions. My preferred domestic environments are those strongly marked by their owners' personalities, houses that are modest and yet colourful, where one immediately feels at home. My bugbears are arrogance, gratuity or vacuity. A house is also a place, set within an urban or natural environment, and its relationship to the site, the way it snuggles into it or displays itself, is fundamental.
What's your favourite house?
I have always preferred houses built close to water, but this is also among the most difficult situations to work with. For these reasons, I hesitated between Hauteville House, Victor Hugo's home in Guernsey and Bruno Taut's Villa Hyuga in Atami, Japan. With a certain degree of partiality, my final choice would be either Le Corbusier's Cabanon, which is the quintessence of his personality and his art, a precise answer to human needs and a jewel of cabinet-making, with an extraordinary relationship to the Mediterranean; or La Petite Maison on the bank of the Léman, which makes you feel as though your are inside a camera obscura scanning the landscape. And Maison La Roche - the unrecognized chef-d'œuvre - in Paris is pas mal non plus, albeit the distance from the sea…
What's the biggest challenge you face right now?
The great challenge for the foundation, and for all lovers of the architecture of modernity, is the permanence of buildings faced with today's profound transformations: changes in ownership or usage, new regulations drastically applied, environmental constraints, the threats of ongoing urbanization, the indifference of public authorities, lack of sensitivity of the architects in charge of restoration, public incomprehension, etc. 20th-century buildings, as we know, are not looked at in the same way as those of earlier periods. (And even if, lacking sufficient distance, we cannot yet properly evaluate them, similar risks face even more recent buildings). Yet all these buildings are part of what makes up the diachronic and archaeological identity of cities and sites.
What's next?

'United we stand.' The recent development of networks around 20th -century buildings is a tremendous vehicle for the future. Iconic Houses is playing a role in providing answers to future challenges. We can also count on the owners and inhabitants, who are very attached to these buildings and are ready to defend them. This is a message that needs to be passed on to coming generations. It is for reasons like this that we feel encouraged to provide events for young - and even very young - members of the public.
Which 21st-century home would you nominate as a future iconic house?
'Towards a poor architecture' will be the new watchword. Architecture returning to essential values, like those represented by Wang Shu for example. Perhaps I would nominate buildings that we will be able to repair ourselves?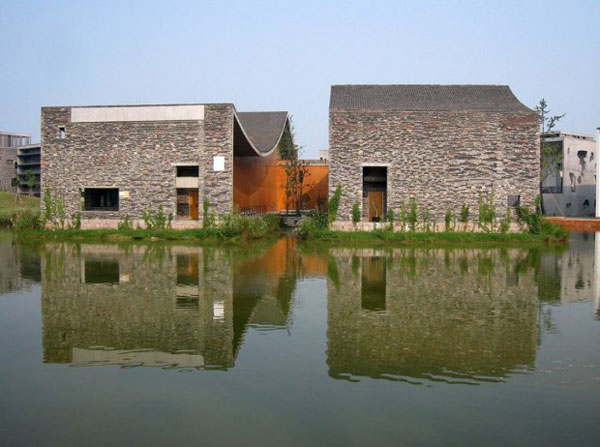 Wang Shu, Five Scattered Houses by Amateur Architecture Studio (2003-2006) Ningbo, China