news
Gesamtkunstwerk – An Icon on the Move
Furniture designer and art collector Martin Visser (1922-2009) commissioned Gerrit Rietveld a house in the Dutch village Bergeijk. It was designed in 1955 and was considerably extended in 1968 by Aldo van Eyck. Today it is listed as a national monument. Architect Madeleine Steigenga writes about her long relationship with the owners and how she witnessed the house being used as a laboratory for creative thought and how this evolved in almost 45 years.
Here is a personal story. We encourage you to send us likewise articles.
This article was first published in Forum XLVII # 3 January 2013 the magazine published by Architectura et Amicitia. Translation: Willem Groenewegen MA.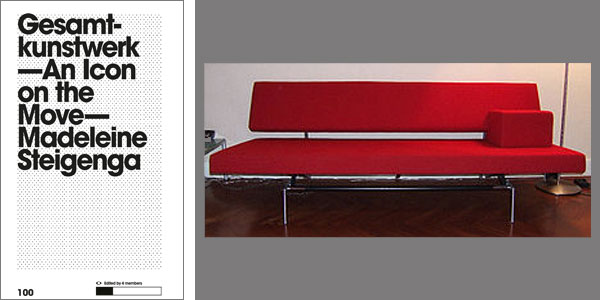 BR 02.7 Sofa
Martin Visser designed the BR 02.7 Sofa in the late 1950's and has been in production ever since. The loose cube armrest was added in 1988. With a simple movement, the sofa converts to a bed making this austere design a utilitarian addition to any home.