Jan de Jong's House is Latest Hendrick de Keyser Acquisition
Dutch historic house preservation society prioritizes 20th-century icon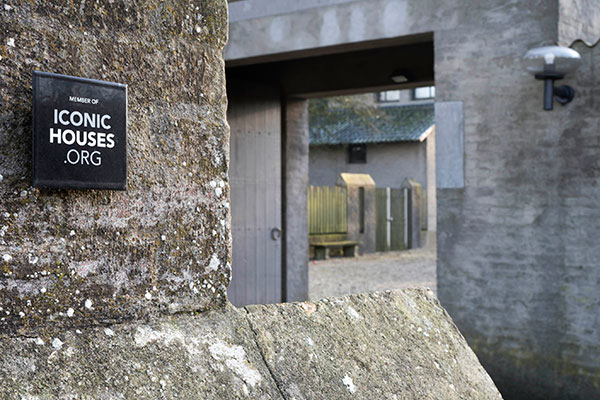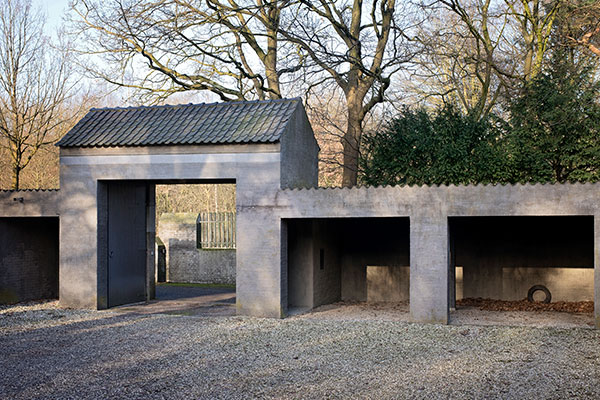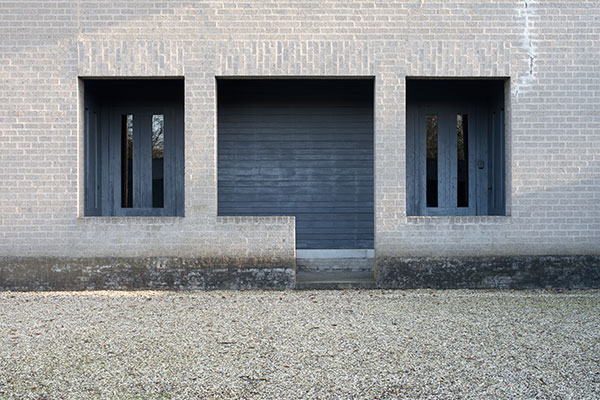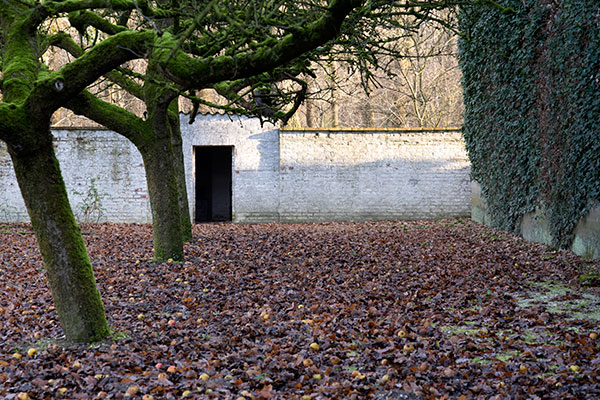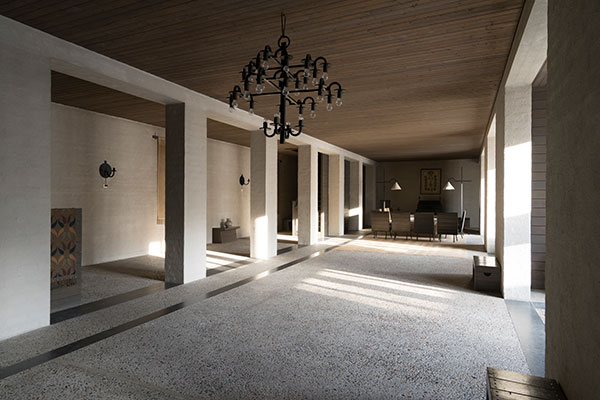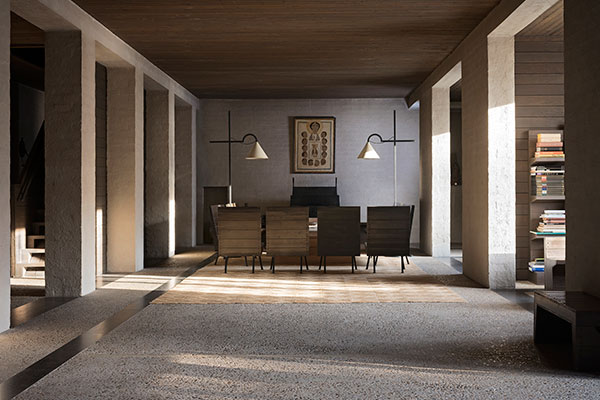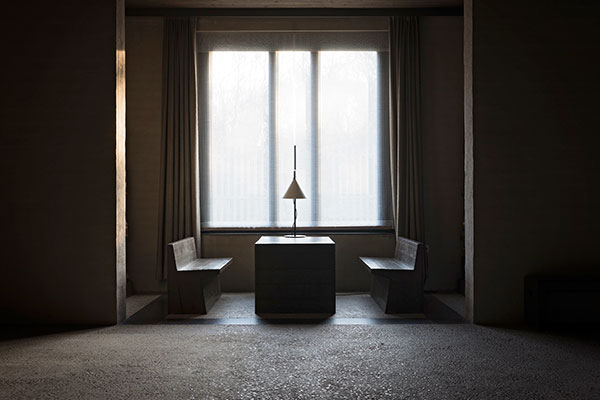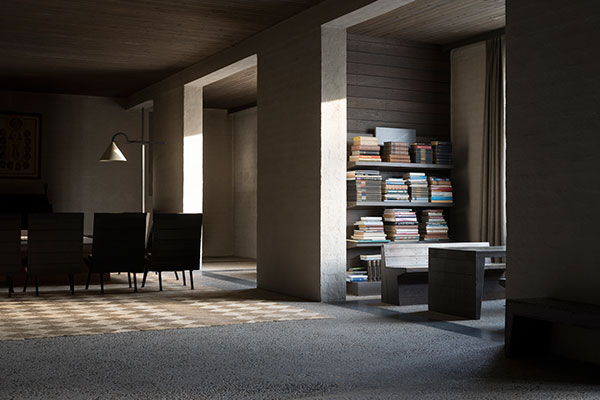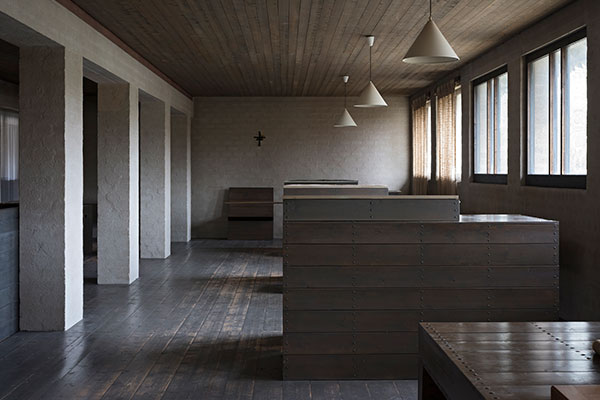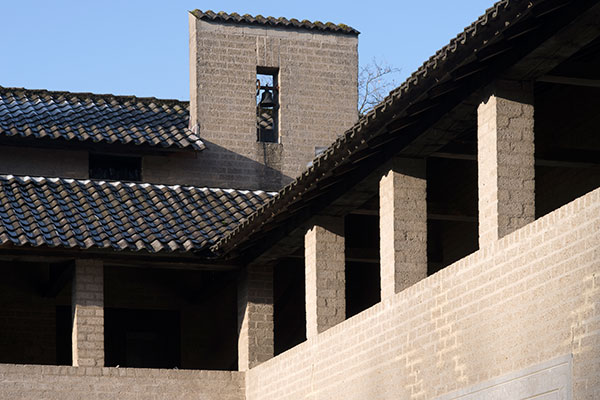 Photos Arjan Bronkhorst
A Bossche School Masterpiece
The Hendrick de Keyser association strives to protect historic houses across The Netherlands. It has just acquired the house of architect Jan de Jong, one of the most remarkable buildings of the Bossche School, a movement in Dutch architecture dating from the 1950s to 1970s which has gained wide appreciation both in The Netherlands and internationally.
Jan de Jong, architect of space
The Dutch architect Jan de Jong (1917-2001) combined a great sense of space and proportion with the use of traditional forms and modern building materials. In doing so, he created an almost timeless form of architecture. In his own house, built in the years 1967 to 1968, he created demure and sheltered living spaces where rhythmic proportions do not fail to impress.
An architect's house
A forest, a sandy lane and farmland form the background of a walled property, which includes a house and an architect's office, several outbuildings and gardens. The property evokes images of an old Mediterranean cloister. In front of the house is an atrium and the roof is adorned with a bell tower. In the house columns are used everywhere to create and divide spaces. Carefully chosen proportions, based on the theory of 'the Plastic Number' a system of proportions developed by the Bossche School, mark the design. In the subtle detailing, the architect makes use of simplification and abstraction. As a result, basic forms and surfaces dominate. The house has all the characteristics for which the Bossche School is appreciated.
The architect's family, the Jan de Jong Foundation and Hendrick de Keyser
Prior to its acquisition by Hendrick de Keyser, the De Jong family privately owned the Jan de Jong House, which in line with its status became a member of the Iconic Houses network. The family created the Jan de Jong Foundation, a private trust that aims to preserve and study the legacy of Jan de Jong. It recently published a well-researched monograph on the life and work of the architect. With the backing of the Foundation and the De Jong family, the house of Jan de Jong has now been acquired by the Hendrick de Keyser association. An anonymous benefactor supported the acquisition.
A collection of 20th-century architecture masterpieces
The Hendrick de Keyser association, a private initiative founded in 1918, is known for its collection of well-preserved historic houses and monuments across The Netherlands. The acquisition of the Jan de Jong House fits in a strategy to selectively acquire important 20th-century houses. The association now owns houses by well known Dutch modernist architects such as Gerrit Rietveld, Ben Merkelbach, Sybold van Ravesteyn and Abe Bonnema. Among these is the Dijkstra House in Groet, a member of the Iconic Houses network, which can be rented as a holiday house. The Jan de Jong House, which is still in use as a family home, can be visited by groups (appointment only).
www.hendrickdekeyser.nl
www.jandejongstichting.nl
Publication date 31 March 2017