Kristin Stone, Pasadena Tour Company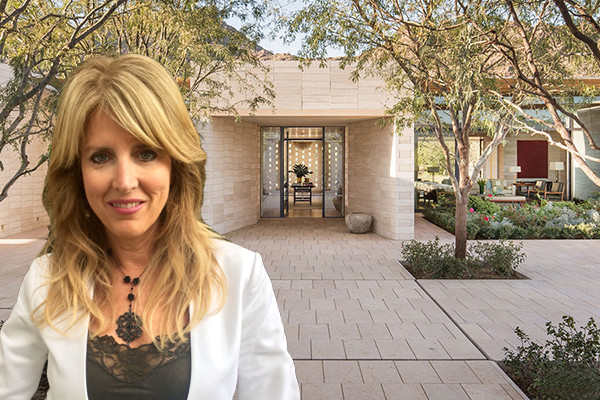 Kristin Stone is the owner and director of The Pasadena Tour Company. She specialises in California's architecturally significant properties and the life stories of the architects who conceived them. After years of research and a degree from Syracuse University's School of Visual and Performing Arts, Kristin shares her knowledge with architectural enthusiasts visiting or living in the Los Angeles area. An accomplished theatre producer and writer, she is a creative entertainment consultant working with companies such as The Walt Disney Company. She is coordinating the house tours for the Iconic Houses Conference in February 2016 and again in May 2018.
Tell us about your own relationship with significant houses

I am fortunate enough to be surrounded by incredibly beautiful and inspiring iconic homes. A quick drive away and, in some cases, even within an easy walk, I can enjoy decades of architecture – from Arts and Crafts to Mid-Century Modern – by noted 20th-century masters like Neutra, Wright, Greene and Greene, Williams, Smith, Ain, Lautner, Schindler, Eames, Kaufman, Neff, May, Buff, Hensman, Marston, Coates, Johnson, Kappe, Soriano, Jones, Hunt, Koenig... the list goes on and on! It is a sensory overload that I am thrilled to share with others.
Do you have a favourite house?
As I am a docent at the Gamble House, Charles and Henry Greene's Arts and Crafts masterpiece, that would be the obvious choice for me. The warmth of the wood and sparkle of the art glass envelop you from the moment you arrive. This is a treasure that has been preserved for all who visit. But there's more to it than that. A descendent of the Gamble family said that it takes a lot of living to make a house a home, and that feeling is prevalent. I feel that way about all residential architecture. The body is beautiful, but the life that takes place within it is what makes the house's heart beat loudest.
What is the biggest challenge facing your company right now?
The biggest challenge facing The Pasadena Tour Company, like all architectural enthusiasts, is the preservation of significant homes, their records and the stories that pass away with the generations. My goal for each tour and speaking engagement is to entertain and inform others on the richness of these treasures and the importance of sustaining their existence as part of our cultural heritage.
What do you expect from the upcoming Iconic Houses conference at the Getty Center in Los Angeles?

Perched high above Los Angeles, the awesome Getty Center buildings are in harmony with the beauty of the landscape and the vast views surrounding them, making it the perfect setting to celebrate iconic architecture. In addition to the workshops, the itinerary also includes exciting and rare opportunities to visit many of California's significant houses. I am looking forward to organising memorable tours for all the attendees.
Which 21st-century West Coast house has the potential to become a future Iconic House, and why?
I have two favourites – each one worth a day-long visit just to experience the varying natural light as it travels through them from early morning to sundown. The first is the Woodway Residence just north of Seattle by Bohlin Cywinski Jackson. This home is actually a renovation on the footprint of a mid-century ranch. It's a jewel box in the woods that invites the eye to look outward at the beauty that surrounds it. Walls of glass trimmed in wood frame the landscape, blurring the boundaries between the manmade and natural worlds. It's iconic because it takes what was wonderful from the past and makes it fresh and innovative today.
My other favourite is a residence by Marwan Al-Sayed called Pleasant Valley, AZ residence, in Arizona. This house of boxes and limestone reminds me of Wright's concrete textile block homes. Its design maximises light, water and building materials to create a harmonious effect against the backdrop of the Arizona desert. It is powerfully serene.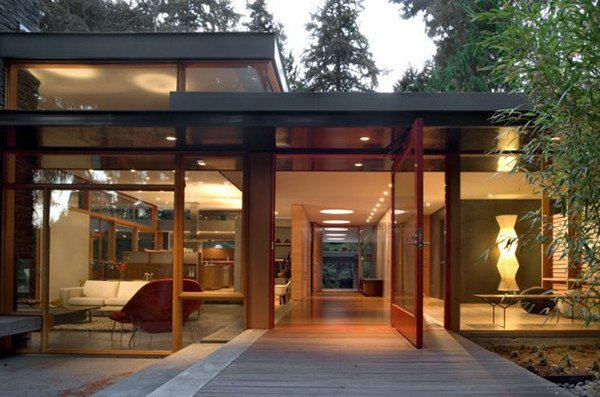 Woodway Residence, just north of Seattle by Bohlin Cywinski Jackson, 2006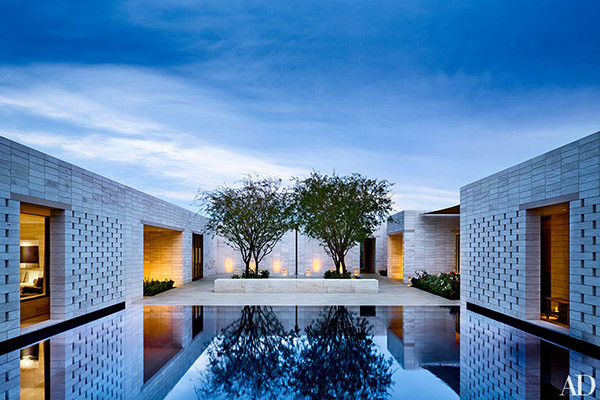 Pleasant Valley, AZ residence, by Marwan Al-Sayed
Kristin recommends this short documentary 'Julius Shulman's L.A. Stories' (Modern Architecture in Los Angeles) featuring famed architectural photographer Julius Shulman. In his own words and through his lens, Shulman develops his personal images of the iconic city Los Angeles.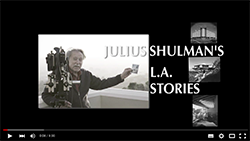 Publication date 20 November 2015