Venturo house complements Exhibition Centre WeeGee's offering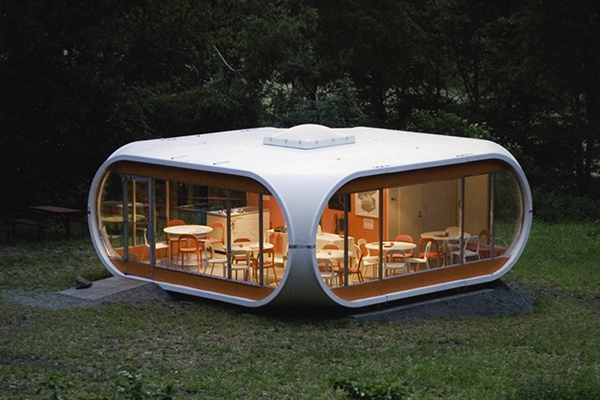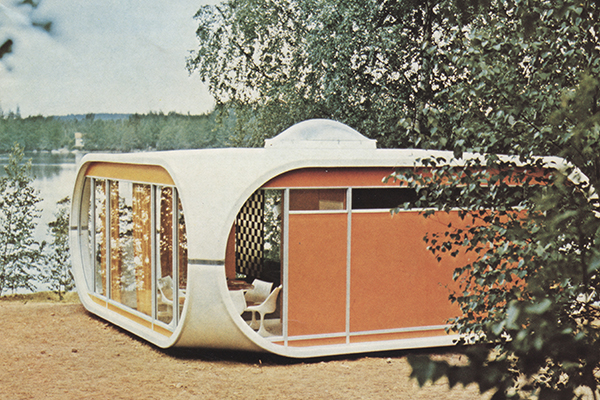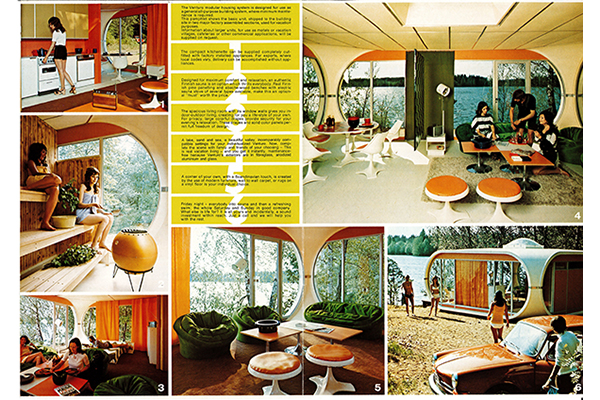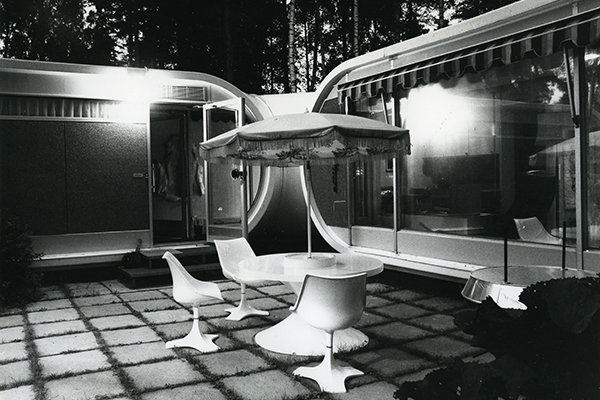 The Exhibition Centre WeeGee has acquired a significant design object, a Venturo house. Designed by architect Matti Suuronen (1933–2013), the Venturo will open for the public in summer 2021 at WeeGee.
The Exhibition Centre WeeGee bought the Venturo house from a private owner. Built in 1971, this Venturo used to serve as a petrol station in Ylöjärvi, Finland. It will be taken for refurbishment in autumn 2019 and opened for visitors in summer 2021 as part of WeeGee's exhibitions. The Venturo house, also called CF-45, will join our member the Futuro house (no. 001) that opened at WeeGee in 2012.
The Venturo continues the space-age utopia of the Futuro house
Architect Matti Suuronen was an optimistic designer who believed in the future, something that his works also reflected. Suuronen's Futuro is plastic and elliptical in shape, capturing the experimental forms, new materials and optimistic ideas of the space-age architecture and design of the late 1960s.
Suuronen designed the Venturo house with its characteristically round corners in 1971 as a continuation to the international attention the Futuro house had gained. This marked the birth of Casa Finlandia, a series of buildings made from reinforced plastic. The license to produce Venturo houses was sold to 23 countries. Some 20 Venturo houses were manufactured in Finland. The majority of them ended up in private use, while some were used as petrol stations and kiosks.
WeeGee's Venturo and Futuro are a significant pair of design objects
Aiming to provide its visitors with a high-quality exhibition experience, WeeGee is a cultural travel destination that attracts more than 300,000 visitors every year. The exhibition centre wants to offer a new life to design objects that have been important in their time, enabling visitors to experience their atmosphere with their own senses.
"As architect Matti Suuronen completed a large share of his life's work in Espoo, it is only fitting that WeeGee should showcase his works. The sturdy concrete-based architecture of architect Aarno Ruusuvuori and Suuronen's the mass-produced plastic houses were designed and built in the same era. We find that Suuronen's Futuro and Venturo complement Ruusuvuori's architecture very well," says Lea Rintala, Manager of Event and Cultural Services at the City of Espoo.


Posted 21 October 2019