Ted Bosley, Gamble House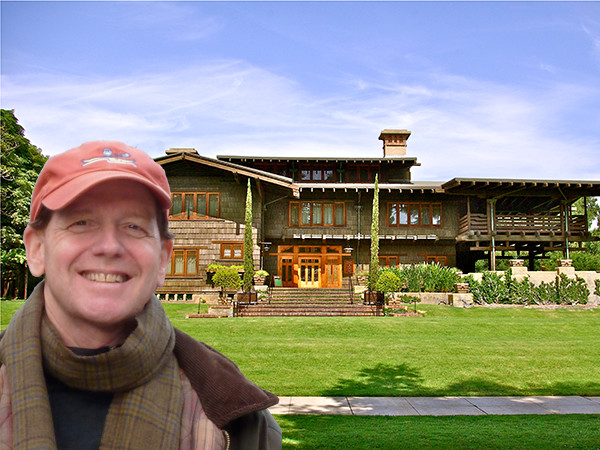 Ted Bosley is Director of The Gamble House, a position he has had 24 years. Built by architects Charles and Henry Greene in1908, the house is now operated by the University of Southern California School of Architecture. In 2016, The Gamble House celebrates its 50th anniversary as a public site. With a BA in Art History from UC Berkeley and an MBA from UCLA, Ted has researched, written and lectured on the Greene brothers for over 40 years. Ted will be a speaker at our conference at the Getty Center in February 2016.
Tell us about your own relationship with significant houses

Growing up in San Francisco, I was surrounded by great architecture. Our Victorian-era house was miraculously original inside, which fired my lifelong interest in historic houses. We attended the San Francisco Swedenborgian Church, recognised as the West Coast's earliest Arts and Crafts structure. Its rustic yet simple design had an impact on me from age three. Later, I learned about the great architects of the San Francisco Region — Bernard Maybeck, Julia Morgan, Willis Polk — and as a student at Berkeley I lived in a fraternity house designed in 1909 by Greene and Greene, which seemed compellingly progressive, yet felt comfortable and homelike.
Do you have a favourite house?
Surprisingly, that would be The Gamble House.
What is the biggest challenge facing The Gamble House right now?
Our greatest challenge, and most stimulating goal, is to attract younger audiences to our site through adventurous programming and fun activities. If we don't engage the younger world today, they will have little reason to care about us tomorrow.
What do you expect from the upcoming Iconic Houses conference at the Getty Center in Los Angeles?

I hope to exchange ideas with colleagues from around the world, to learn what others are doing that we could also try, and to connect with potential partners in future programming.
Which 21st-century house in California has the potential to become a future Iconic House, and why?
The Doolittle House, also known as the Desert House, by Kendrick Bangs Kellogg, completed in the early 2000s near Joshua Tree. This sweeping design, sumptuously detailed, sinks into its desert site as if it has always been there. The lyrical design that uses overlapping concrete canopies of sun-shield roofing, and the impeccable craftsmanship, might qualify it as iconic anyway, but add to that its up-to-the-minute climate accommodation and water-wise systems and you have an iconic dwelling for California's hot and drought-prone future.
Take a look at this sneak preview video, 'The Gamble House' as a warm up for the conference. It is the trailer for Don Hahn's new documentary on the historic Greene and Greene Masterpiece The Gamble House in Pasadena, California.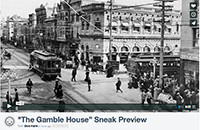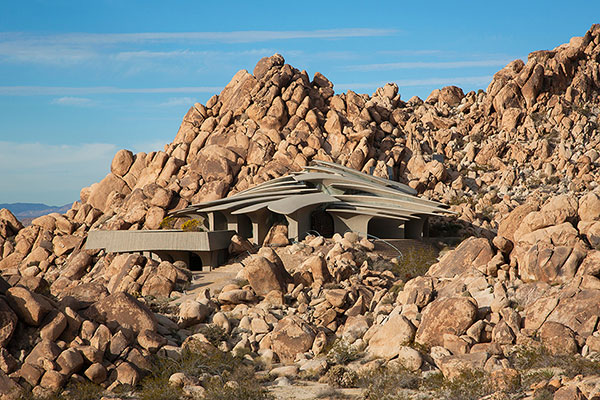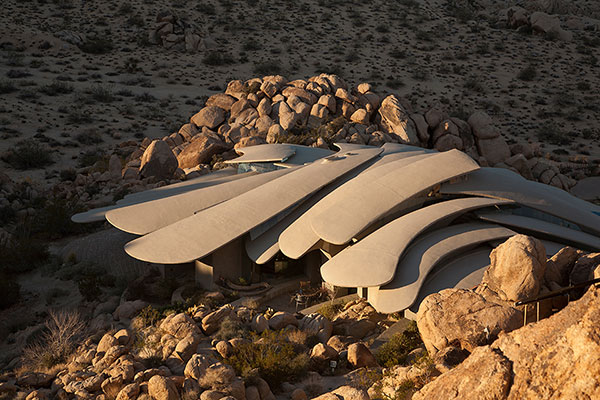 The Doolittle House, also known as the Desert House, by Kendrick Bangs Kellogg, early 2000s near Joshua Tree.
Find here an interview with Ted Bosley that was made by our media partner Dwell.
Publication date 10 December 2015