Sleep in a Modernist Gem – Huis Billiet in Bruges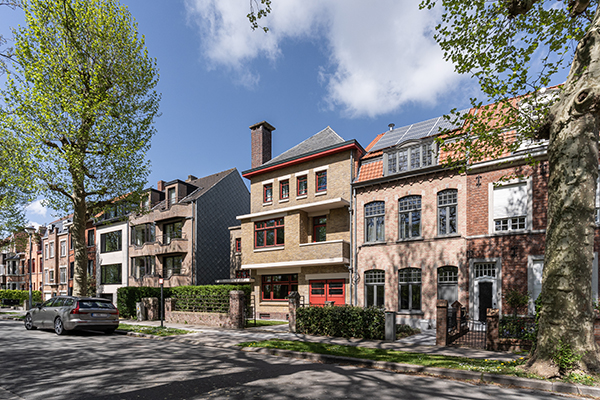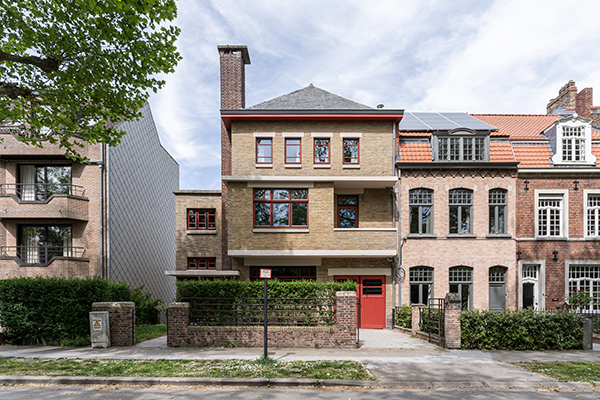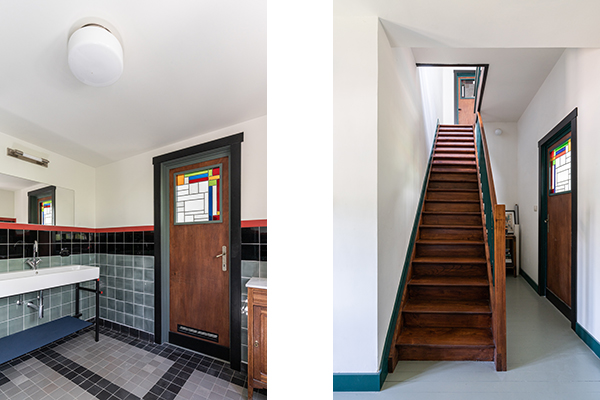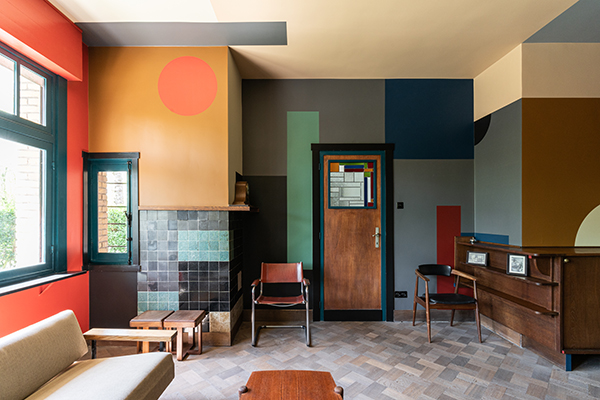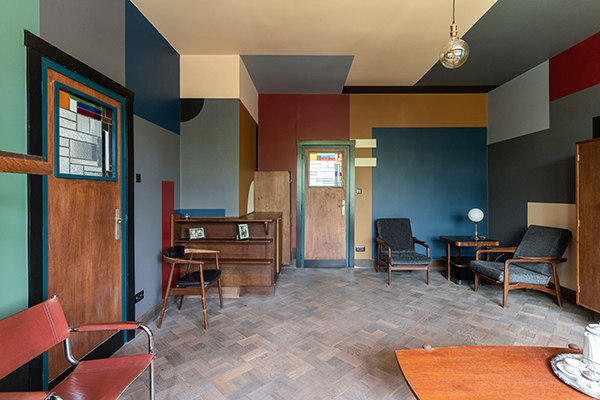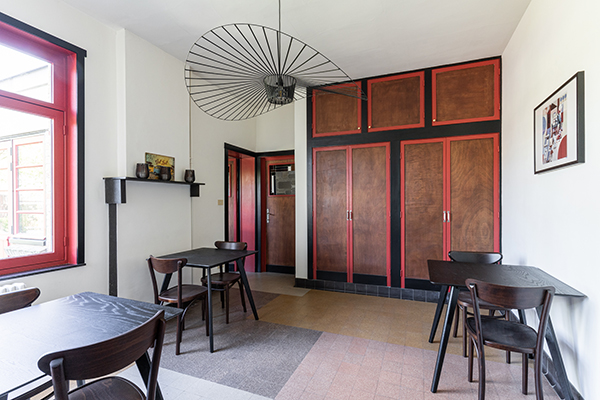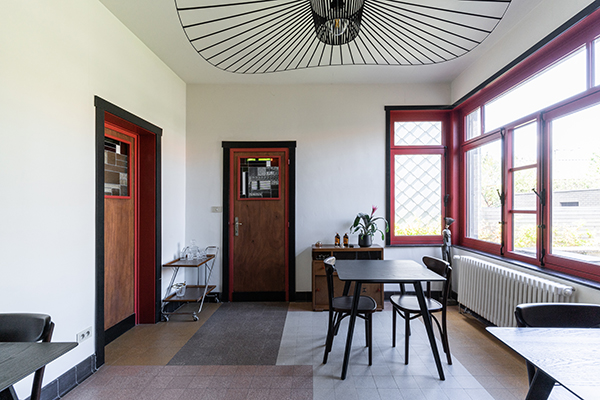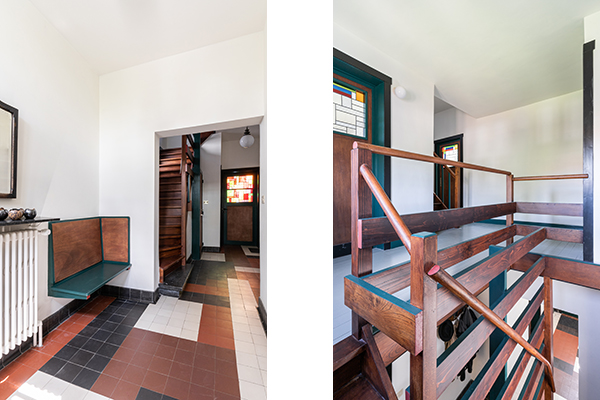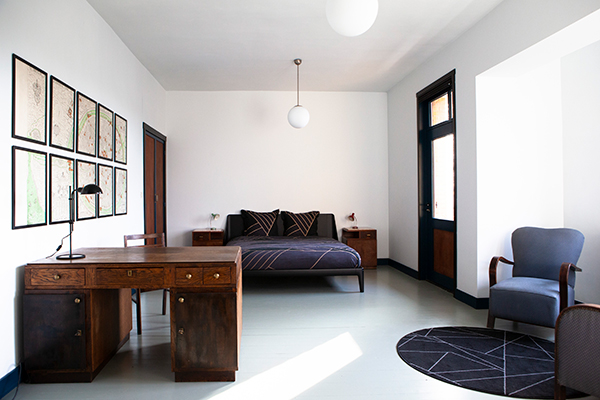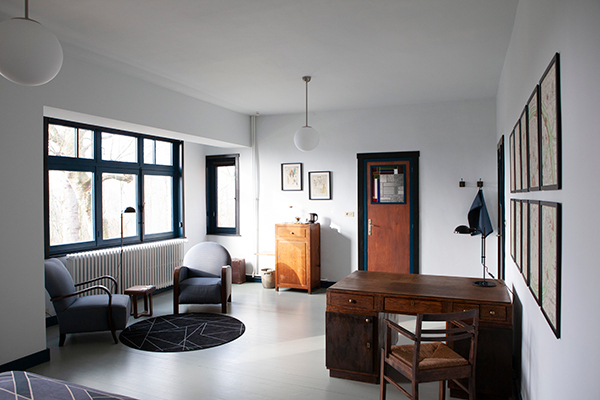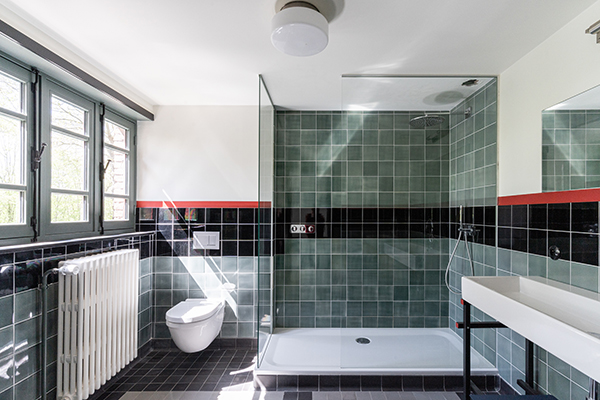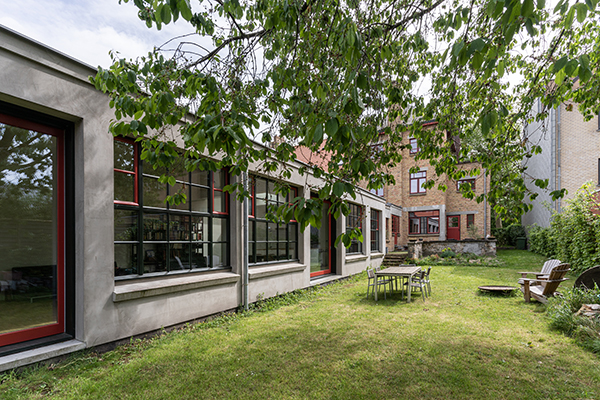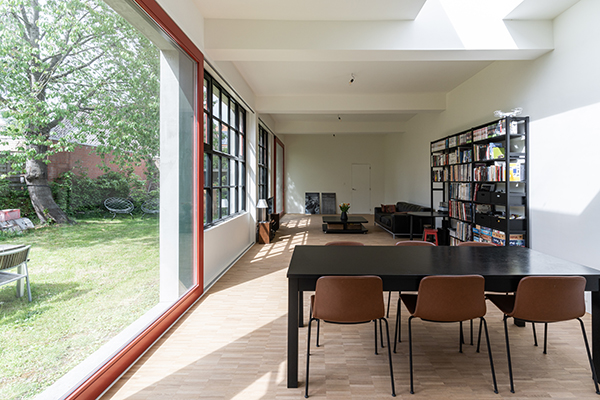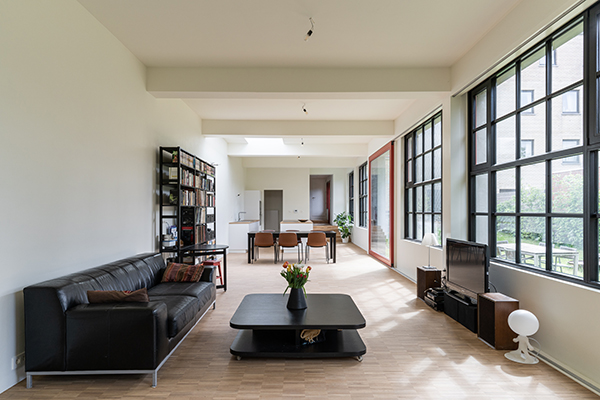 Huib Hoste designed Huis Billiet (Billiet House) in 1927 for Jules Billiet and his family. The house shows several modernist features: the three-dimensional facade, the multiple colours that are used in the interior and exterior and the use of concrete. The former diamond-cutting factory at the rear of the house is functionally designed. After years of neglect, the house has been lovingly restored in 2017 to its original design by the current owners and can now be rented for overnight stays. Huis Billiet is a protected monument since 1995, saved from the threat of demolition.
The play of colours of floors, walls and interior joinery are the highlights of the monument. The living room is painted in geometric planes in ten different colours, inspired by the salon fumoir that Huib Hoste designed with Victor Servranckx in 1925 for the Exposition Internationale des Arts Décoratifs et Industriels Modernes in Paris. The cabinets in the living room together with these colour planes create a 3D effect. The coloured tiles in the entrance hall, dining room and kitchen and the wall tiles in the bathroom, kitchen and toilet complete the play of colours in Huis Billiet.
Jessie and Dries, owners of the house, welcome you in the bed and breakfast Huis Billiet. Stay overnight and enjoy the monument and highlights. Huib Hoste is an architect from Bruges. There are several buildings by his hand in the neighbourhood. From very traditional architecture fitting within the image of Bruges as a medieval city over so-called 'kunstige Herstellingen' (artful repairs) to modernist gems of his hand. The owners are happy to show guests around.
Because sharing experiences is important to Jessie and Dries, they brought together other owners of Huib Hoste-designed houses through an informal network. You can read about the entire restoration process on Facebook and Instagram (@huisbilliet). And in their blog at www.huisbilliet.be you can read more about Huib Hoste, De Stijl and protected monuments. For example, in the blog "OMG a national monument. Help! What now?" other owners through the process of restoration, subsidies and permits in Flanders.
Occasionally, Jessie and Dries organise open days. During Open Monument Day (Flanders' biggest one-day cultural event, usually organised in September), they guided more than 150 visitors around the house. Follow Huis Billiet on Facebook or Instagram to stay up to date.
Huis Billiet is regularly the subject of podcasts, TV documentaries and the like. You can listen and watch these at www.huisbilliet.be. Enjoy online or book a room to experience Huis Billiet in real life.
Photos: Jason Slabbynck.
Publication date 12 February 2023