Marta Lacambra, Fundació Catalunya-La Pedrera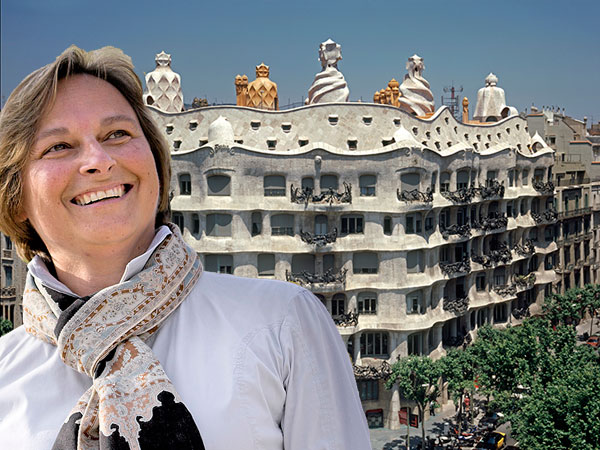 Marta Lacambra is an economist. She has worked in the public sector as General Secretary of the Catalan Ministry of Culture and of the Catalan Ministry of the Environment and Director of the Catalan Water Agency. She was also Deputy General Secretary at Caixa Manresa and Director of Social Projects and General Manager at Món Sant Benet, a cultural heritage centre at the monastery of Sant Benet del Bages near Barcelona.
Since 2010, she has been General Manager of the Fundació Catalunya-La Pedrera, which organises visits to Casa Milà (La Pedrera). La Pedrera includes a roof terrace, a period apartment and the Espai Gaudí, which introduces visitors to the architect's life and work. The fundació is hosting the third Iconic Houses Conference in Barcelona on 25 November.
Tell us about your own relationship with significant houses
It all started when I was General Secretary at the Catalan Ministry of Culture, where, among other functions, I was responsible for promoting Catalan cultural heritage.
Do you have a favourite house?
Undoubtedly that's Casa Milà (La Pedrera), an architectural masterpiece by Gaudí and the culmination of his career in civil engineering. The building has always symbolised a radical break with the formal rules of its day and it still impresses visitors from all around the world.
What's the biggest challenge your organisation faces right now?
La Pedrera is the headquarters of the Fundació Catalunya-La Pedrera, which works in five major areas: culture, social projects, land and environment, knowledge and gastronomy, and scientific research.
Currently, our greatest challenge is to continue designing innovative projects in these five areas. We need to preserve the building's heritage and the memory of its architect and his time, while meeting the needs of citizens and visitors.
The fundació organises a range of critical, innovative cultural activities at La Pedrera, including music, dance, theatre, films and literature. We also hold exhibitions on various subjects to raise awareness of major art forms.
What do you hope will emerge from the upcoming Iconic Houses conference in Barcelona?
As the hosts of the conference, we want everyone to feel welcome and to see the event as a meeting point, a place where owners and managers can share experiences and discuss future projects. It is a great honour to be the stage for an international heritage forum at this level.
What 21st-century home deserves to be an Iconic House of the future?
For me, one architect who deserves greater national and international recognition is Josep Maria Jujol, one of Gaudí's major collaborators. He was a magnificent architect with tremendous talent and creativity, as can be seen in his audacious and harmonious design for the Torre de la Creu, popularly known as the Casa dels Ous (house of eggs), in Sant Joan Despí, near Barcelona. It's a 1913 building which was originally planned as a summerhouse for his aunt.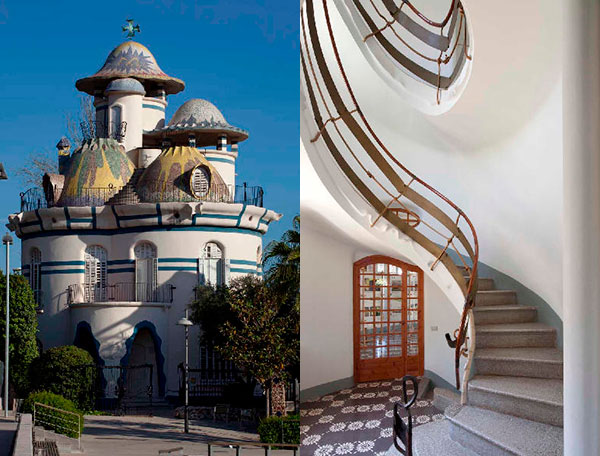 Torre de la Creu, Josep Maria Jujol, Sant Joan Despi 1913 - 1916