Jean-Paul Warmoes on the Art of Fundraising in America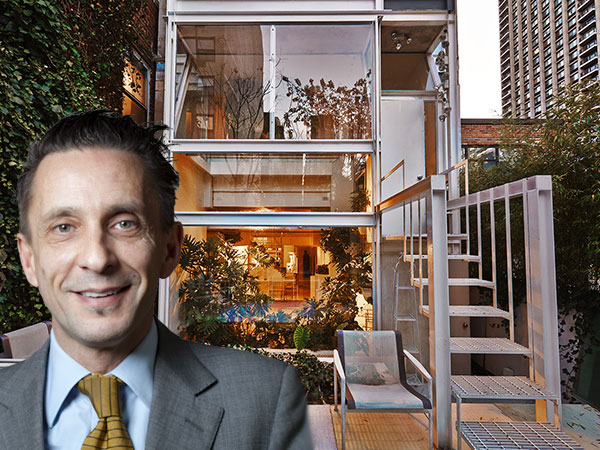 Photo Jean-Paul: in the background, The Modulightor Building by Paul Rudolph in New York
In 2002, Jean-Paul Warmoes became Executive Director of the King Baudouin Foundation United States (KBFUS) in New York, after working for its Brussels-based parent foundation in his native Belgium. KBFUS is the leading American resource for philanthropic giving to Europe and Africa. He shared his expertise about fundraising with us in an expert meeting at our Fifth International Iconic Houses Conference in New Canaan 15-18 May 2018.
Tell us about the work of your foundation.
Our mission is to facilitate thoughtful, effective giving to Europe and Africa. We enable US donors to support their favorite causes and organizations overseas, and provide European and African nonprofits with cost-effective solutions for raising funds in the United States.
How much money is involved?
At the moment we support the donation of around $25 million a year to all sorts of causes, helping hundreds of nonprofits.
Could KBFUS be a possible resource for house museums outside the USA?
I don't want to raise unfounded expectations, but there is great potential for fundraising in the USA. However, you need to be a leader in your field and you need to build relationships here. You have to think about the whole strategy, and get to know the context in the USA. That's where KBFUS can help. We can provide the legal and tax platform so that nonprofits don't have to establish their own office here.
What advice do you have for would-be fundraisers in America?
It's tempting to think that you can keep things the same here as they've always been, but it's quite different in the USA. The board of directors always plays an essential role, and one or two big donors are often on the board. Fundraising in the USA calls for the involvement of the whole organization, from the CEO down. It means reorienting your entire operation. Directors should spend around 40% of their time meeting donors. In the case of a museum, the curator has an important role to play in communicating with donors. Their in-depth knowledge is exactly what the donor wants to hear about. You can't just leave it to the development officer, because you need to verbalize the uniqueness of the product – and for US donors, that has to be on a global level.
How does a European nonprofit get started In the USA?
You need a targeted approach. Start with existing contacts, for example frequent visitors or expats from your home country. Look for people who can help you broaden your network. The whole organization should be behind the effort. Membership programs involving benefits are helpful. And remember, it's not about getting a one-off gift! Keep the $1000 donor involved. Today's donor is the best prospect for tomorrow.
Why do US donors give to overseas causes?
It's not necessarily for tax benefits. It can be a wish to give back, being part of a certain social group – there are lots of reasons. It's good to think about that and listen to your donors, and then you can adopt an individual approach.
Jean-Paul recommends us watching a fragment of a Naomi Levine presentation about the Art & Science of Fundraising, Naomi Levine, NYU.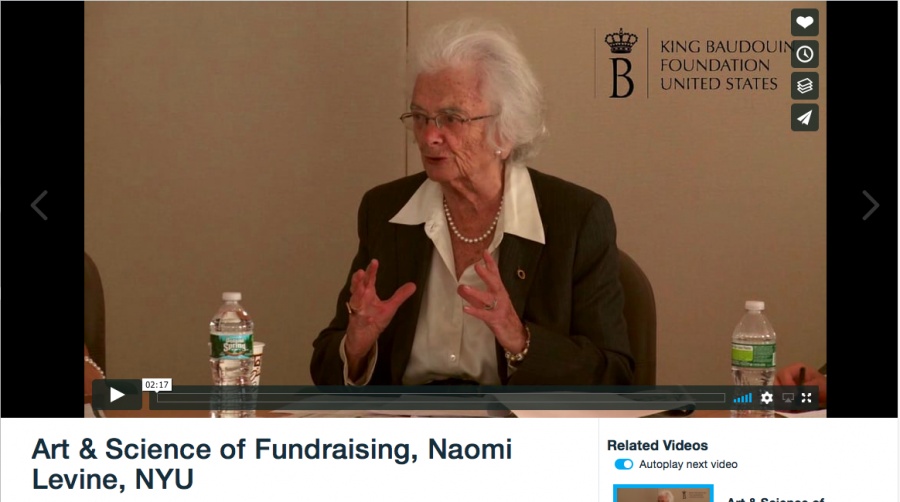 Jane Szita
Photo: Jean-Paul with The Modulightor Building by Paul Rudolph (New York, USA) in the background.
Publication date 2 March 2018