September 14 + 15: Heritage Days in Paris
Maison-atelier Chana Orloff (Auguste Perret, 1926) open for a visit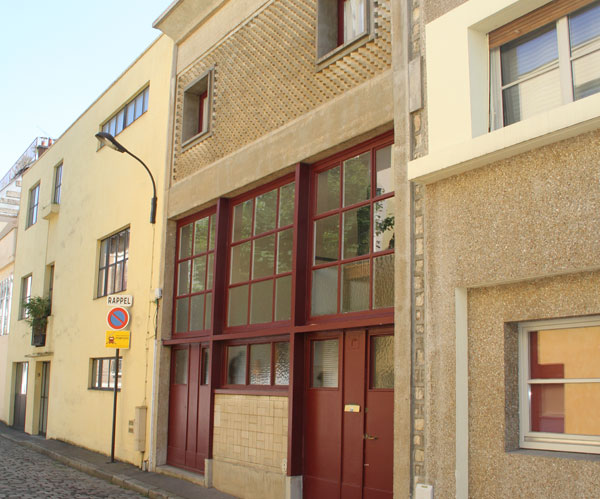 Why not spend a weekend in Paris in September, visiting a variety of well-known yet unusual (and usually off-bounds) historical monuments?
We can already tell you that the historic classified monument, the Maison-atelier Chana Orloff, designed by architect Auguste Perret in 1926, will be on the programme.
Auguste Perret designed this home-studio for sculptress Chana Orloff (Ukraine 1888 - Tel Aviv 1968). In Paris, Orloff became friendly with other young Jewish artists, among them Marc Chagall, Jacques Lipchitz, Amedeo Modigliani, Pascin, Chaim Soutine, and Ossip Zadkine.
In this beautiful cul-de-sac in the 14th arrondissement, artists such as Henry Miller and many others lived in well-designed homes.
Maison-atelier Chana Orloff will be open on both days:
Saturday 14 September, 10 am - 12 noon and 2 pm - 5 pm.
Sunday 15 September, 10 am - 1 pm and 2.30 pm - 5.30 pm.
Address: 7, Villa Seurat, Metro: Cité Universitaire.
For more information on Heritage Days, visit the website of the Journées du Patrimoine.
For more artists' studios to visit in Paris, here are the top five city museums where painters or sculptors once worked.
You can also opt to see more of the work of Auguste Perret, who was such an important influence on Le Corbusier. His own homes cannot be visited however, but only viewed from the street. The best way to see them is to make use of one of the city's self-service rental bikes and pedal over to his first house at Rue Franklin and the penthouse at Rue Raynouard.
Rue Franklin house: this building is located at 25a Rue Franklin in the 16th arrondissement, Metro: Trocadero/Passy.
Rue Raynouard house: located at 51-55 Rue Raynouard in the 16th arrondissement, Metro: Passy.
And if you really want to dive into Perret's work, you can make your study trip complete by scheduling a rare visit of his masterpiece Palais d'Iéna (which reopens to the public after a period of closure on 11 September).
More information can be found on the website of Palais d'Iéna.