Fiona Fisher on Iconic Interiors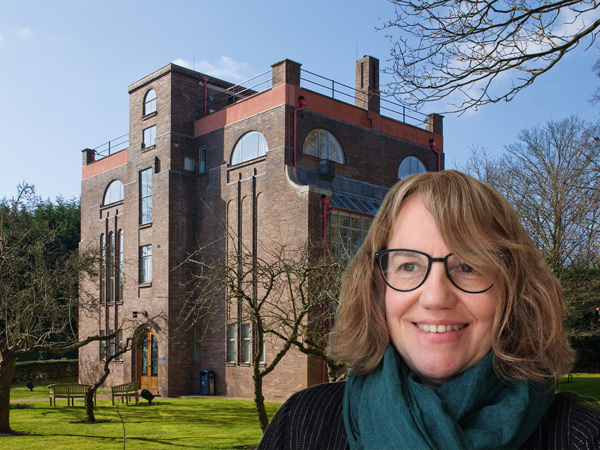 Fiona Fisher is curator of Kingston University's Dorich House Museum and a researcher in design history, supporting the Modern Interiors Research Centre. She has also worked on Iconic Houses' Icons at Risk initiative. we ask her about the preservation of iconic interiors.
Interiors tend to be more at risk than buildings themselves. What are you tips for saving them?
Being open to a wide range of approaches and possible outcomes can be helpful. Saving interiors can take many different forms. Advocacy initiatives, such as Icons at Risk, can help raise awareness and generate support for conservation. Universities can play an important role through research and publication. Museums have a long history of collecting and exhibiting historic interiors. The V&A's acquisition of part of Alison and Peter Smithson's Robin Hood Gardens is one recent example of action in the face of demolition. And digital technologies offer new possibilities for documenting, re-creating and experiencing historic interiors as well as strategies for their conservation.
You worked on the Iconic Houses Icons at Risk and Toolkit projects. What do you hope to achieve with it?
The toolkit aims to provide owners of modern homes with a trusted source of online resources and information to help them make informed decisions about the restoration and maintenance of their homes. The materials have all been peer-reviewed by international heritage and conservation experts. Icons at Risk is a new initiative to identify architecturally significant modern houses at risk and help raise awareness to support their conservation. We hope homeowners and the public will get involved by using the Icons at Risk Alert from to submit information and updates via the Iconic Houses website.
What are your tips for using the toolkit?
My tip would be to dip in, explore the resources and find what's most useful to you. The toolkit is arranged in themed sections with information to help address big questions, such as how to research and understand the history and cultural significance of a house, alongside practical guides to materials and maintenance. It can be worked through to support the planning of major projects or used as a handy reference guide to specific topics.
What advice would you share from your experience as curator of Dorich House?
Involve young people. We are lucky to be a university museum. Our students bring new perspectives and huge energy to the museum. They constantly surprise us with their projects and push us to think about the museum's history and relevance in new ways. They're currently helping us research the history of the house in the 1990s - when it was occupied by squatters and used as a film-set - and explore how to value and represent these alternative histories of occupation and use.
Any examples of interior preservation success stories?
I recently enjoyed a return visit to Kettle's Yard in Cambridge, the home of Jim and Helen Ede. The house re-opened in 2018 after a major capital project by Jamie Fobert Architects. The special atmosphere of the house remains unchanged and the attention to detail in the curation of the interiors is impressive.
As an interiors specialist, do you feel that interiors are getting more recognition these days?
I do. Design education can play an important role. Over the last 15 years, the Modern Interiors Research Centre at Kingston University has helped to develop the history of the modern interior as a specialist area of research that continues to grow internationally. In terms of the status of interiors, books such Graeme Brooker's Key Interiors Since 1900 and exhibitions such as Vitra Design Museum's exhibition, Home Stories: 100 Years, 20 Visionary Interiors, are helping to increase knowledge and awareness of culturally significant interiors of the 20thcentury.
What would you like visitors to notice and enjoy particularly on a visit to Dorich House?
The quality of the light and space and its unique atmosphere. The house was designed by an artist, Dora Gordine (1895-1991), and there is something especially revealing about viewing her work in the setting in which she lived and worked for 55 years. I hope visitors enjoy the way in which their experience of the interior changes as they move through the building from her studios and gallery to the apartment and roof terrace above. I'm always pleased to find someone making themselves at home, whether sitting in a quiet corner reading or enjoying a picnic in the garden.
Do you have a favourite young heritage house or interior (1965 or younger), and why?
In the interests of neighbourly relations, the Picker House in Kingston is a fantastic example of a British late 1960s luxury house and interior that is largely unchanged since its completion in 1968. The house was designed for Stanley Picker, an American businessman and art collector, by the British architect Kenneth Wood. The interiors, completed in collaboration with leading designer Terence Conran's two companies, include outstanding examples of Modern European and American furniture.
What issues are you looking forward to discussing at the Iconic Houses Online Event 2021?
I look forward to learning more about energy-efficiency in the expert sessions and discussing any practical steps we can take to improve it. I know there's more we can do. And outside of the formal sessions catching up with colleagues to share news. I always return from the conference with plenty of new ideas to implement.
What are the most urgent issues that iconic houses currently face?
Lack of heritage protection remains a significant challenge in the face of rapid development in many parts of the world.
What are the most hopeful circumstances for heritage homes currently?
Greater public awareness and appreciation of modern design is helping to generate support for buildings of more recent construction. The growing interest in Brutalism and High Tech is encouraging.
| | |
| --- | --- |
| The Picker House entrance court c.1968. Credit: Kenneth Wood Archive. | |
| | |
| --- | --- |
| View from the Picker House living area to the entrance gallery c.1968. Photographed by Colin Westwood. Courtesy of The Stanley Picker Trust. | |
Jane Szita
Updated 22 March 2021