Sarah Lorenzen, Neutra VDL Studio and Residences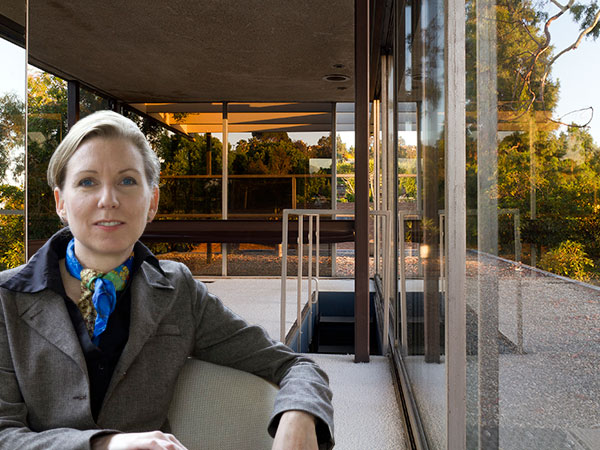 Sarah Lorenzen is Director of the Neutra VDL Studio and Residences and Chair of the Department of Architecture at Cal Poly Pomona. An architect and an academic who grew up in Mexico City, she came to the USA to study. Since 2004, she has worked as a professor at Cal Poly Pomona and also managed a small design practice. Sarah will be a speaker at our conference at the Getty Center in February 2016.
Watch here a video and interview that was made by our media partner Dwell.
Tell us about your own relationship with significant houses

I have been the resident director of the Neutra VDL Studio and Residences located in Los Angeles, California since 2007. The house is owned and managed by Cal Poly Pomona. The house serves as an outpost for the school, we have presentations there, students give public tours, and many help with our restoration efforts. On one occasion, I even used VDL as the site for a topic studio project focused on temporary pavilions and installations. It is also an important way to develop relationships with other programs and institutions, given that we host many visiting architects, artists and academics at the house.
Do you have a favourite house?
In terms of architecture, I love the exuberance of John Lautner's Sheats-Goldstein Residence and the perfection of the tiny Albert Frey House in Palm Springs. But I would say the house I most admire is Schindler's Kings Road House, based on what Kimberli Meyer has been able to do with the MAK Center programming at this space. This house is one of the most important architectural spaces in the city, one that offers up many opportunities to examine and discuss the cultural role of architecture.
What is the biggest challenge facing the Neutra VDL House right now?
We are thankfully in a very healthy place at the moment. The Neutra VDL house has been partially restored and we have plans to complete the restoration. We have an active cultural and artist-in-residence program, and we have an excellent student docent program made up of architecture students from Cal Poly Pomona. We are now working on institutionalising all of the programs and policies that we have developed over the last few years.
What do you expect from the upcoming Iconic Houses conference at the Getty Center in Los Angeles?

In autumn 2014, the architect and artist Bryony Roberts and I held a conference about using contemporary art to activate Modernist house museums. The conversations that took place at the VDL House, the Schindler House and the Hollyhock House were fascinating. Many speakers grappled with the issue of what becomes of a house once it has lost its use as a dwelling. I am eager to meet with members of the Iconic Houses Network, and I look forward to continuing this conversation.
Which house in California has the potential of becoming a future Iconic House and why?
Frank Gehry's own house. I hear he's moving.
Sarah recommends taking a look at these videos as a warm up for the conference: 'Xavier Veilhan Architectones Neutra VDL Research House', and 'Inverting Neutra' about an installation at the Neutra VDL House by Bryony Roberts Studio in the summer of 2013.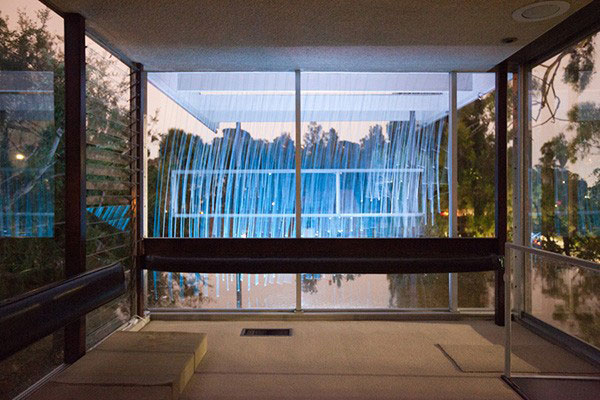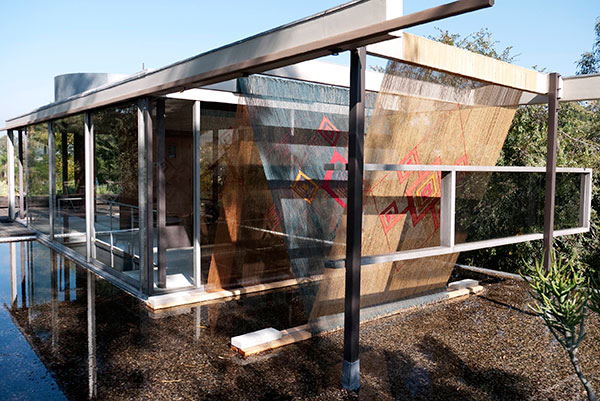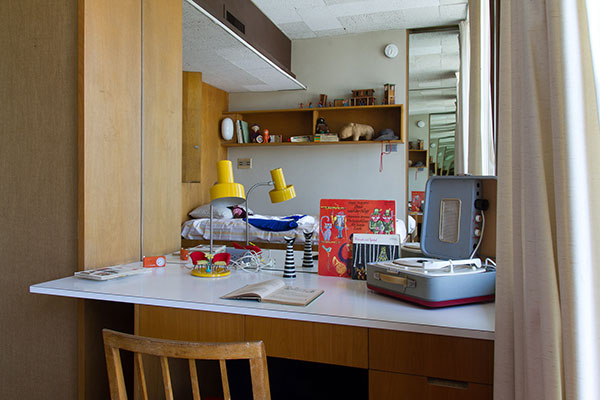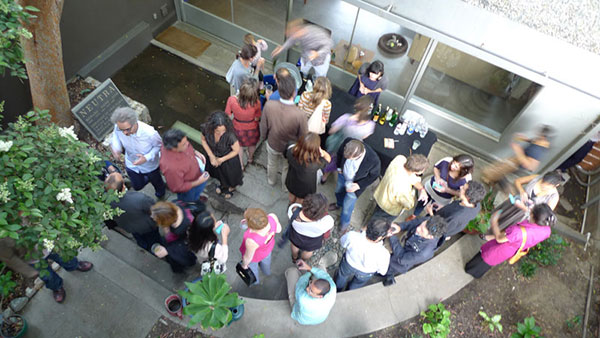 Publication date 17 December 2015