Inside Iconic Houses - Isokon Building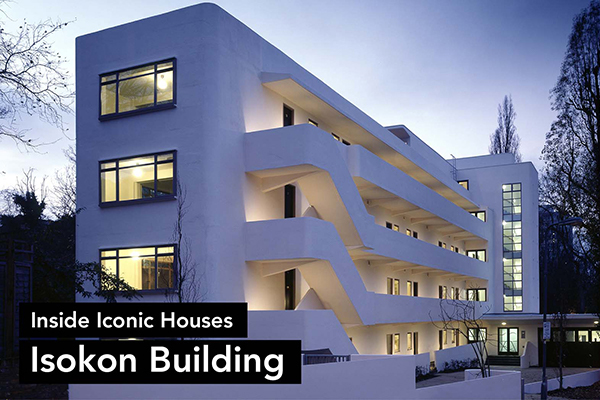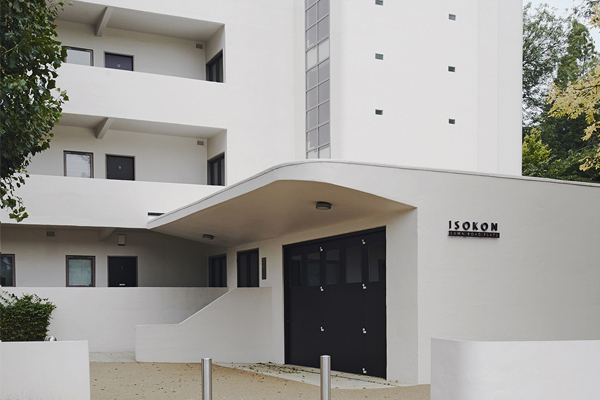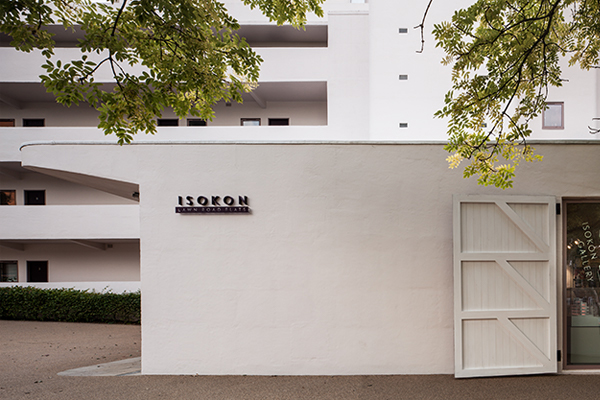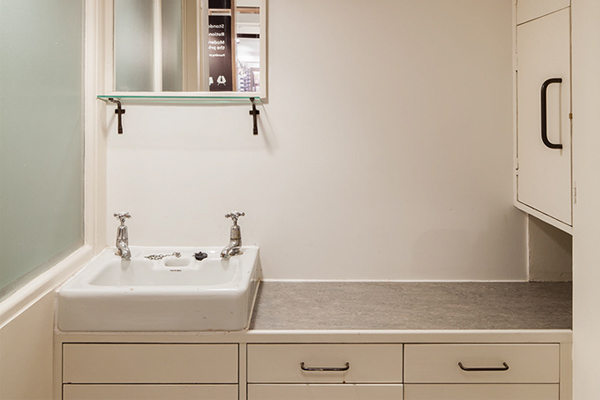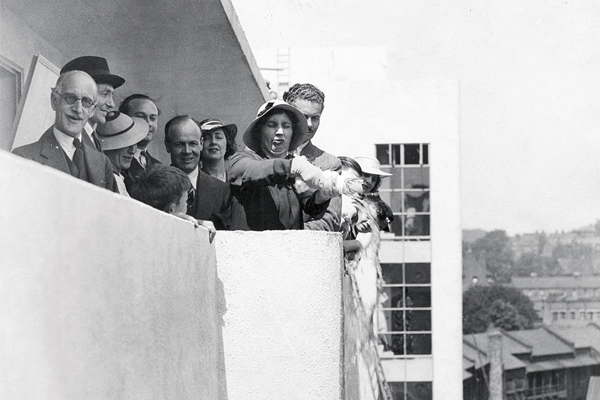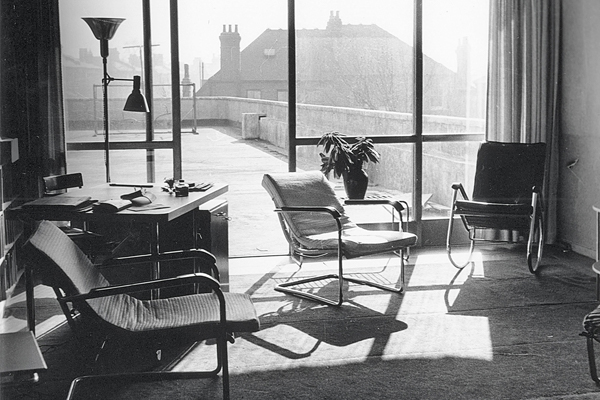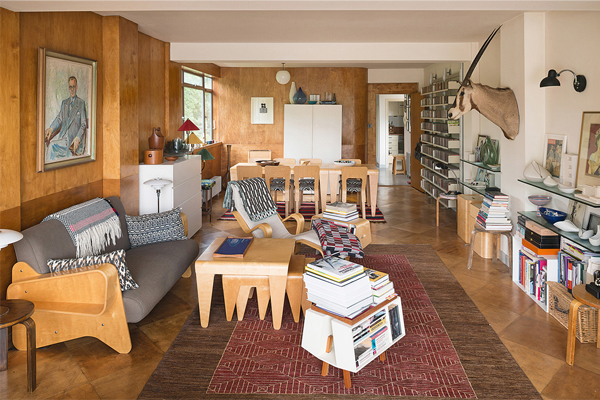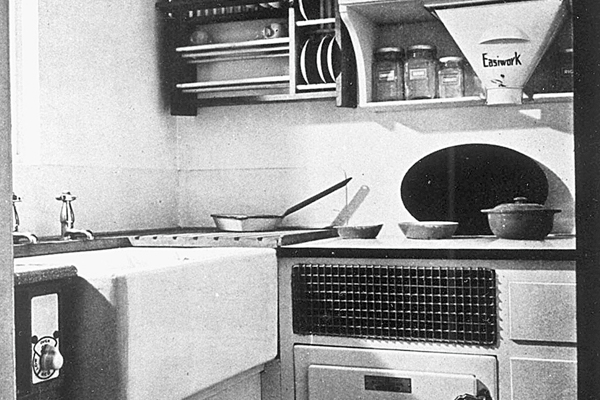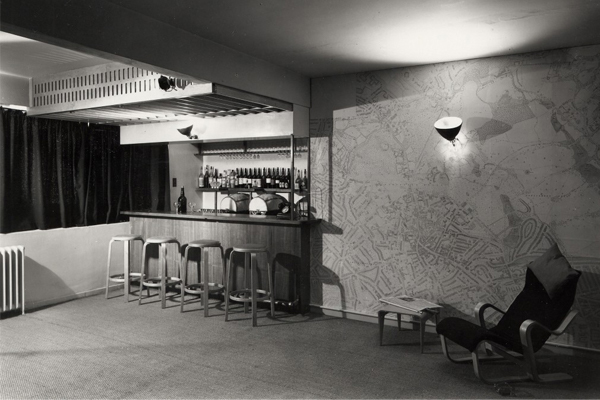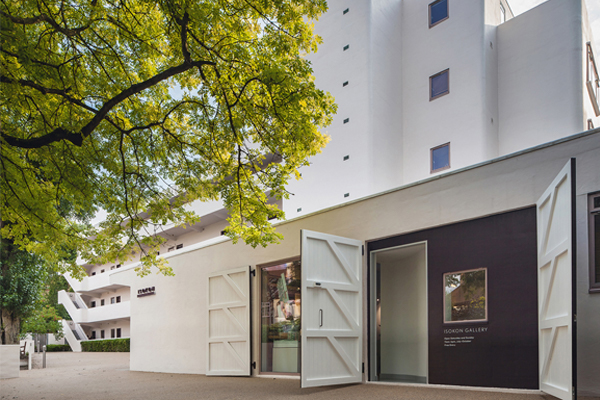 Thursday, 18 November 2021, architect John Allan who is in charge of the restoration of the Isokon Building and Chairman of the Isokon Gallery Trust and Leyla Daybelge, Trustee of the Isokon Gallery, and co-author of 'Isokon and the Bauhaus in Britain', gave an extensive tour of an Isokon Minimum Flat, teh penthue and Gallery, followed by a Q&A.
The Isokon Building (originally named Lawn Road Flats) opened in 1934 in London as a progressive experiment in a new way of living. Its creators were the visionaries Jack & Molly Pritchard together with the architect Wells Coates, who as one of the British representatives at the CIAM was greatly influenced by Le Corbusier. The building soon attracted a great number of leftwing intellectuals and artists, and from 1935 no fewer than four Bauhaus teachers; László Moholy-Nagy, Marcel Breuer, Naum Slutzky and the very founder of the Bauhaus school; Walter Gropius and his wife Ise. Author Agatha Christie was also a resident.
The video of this tour can be watched on demand through our WEBSHOP.
Check out the Isokon Building's listing and its location on our world map.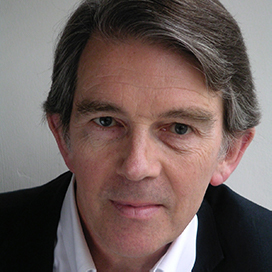 About John Allan Hon Litt D (Sheffield), CAABC, ARB, Architect
A Director of Avanti Architects from 1983 to 2011, John Allan led all Avanti's Modern Movement conservation work, including projects and studies on listed buildings by: Lubetkin; Lasdun; Goldfinger; Wells Coates and Maxwell Fry. Conservation advisory work included authoring Listed Building Management Guidelines for the Barbican and Golden Lane Estates for The City of London. John was founding Chairman of DOCOMOMO-UK and is author of the biography of Berthold Lubetkin, first published in 1992 and now in its 2nd edition. He led the team that restored the Isokon building in 2004 and was instrumental in creating the Isokon Gallery where he is Chairman of the Isokon Gallery Trust.
About Leyla Daybelge
Leyla Daybelge is a Trustee of the Isokon Gallery and co-author of 'Isokon and the Bauhaus in Britain'. The book tells the in-depth story of the Isokon Flats - their construction, famous residents and connections with the celebrated German school of architecture and design. Leyla is a journalist and broadcaster, who has worked as a news anchor and reporter for ITV News Sky News, and BBC Radio Four. She also writes travel and culture features for the Daily Telegraph, a.o. She has a Masters degree in 20th Century Design and was previously Head of Press for Contemporary Art and Design at Sotheby's auction house in London.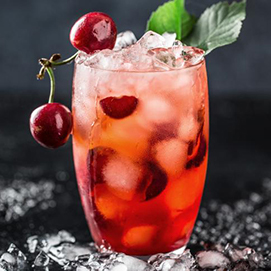 Your Iconic Happy Hour - with a Cherry Cobbler!
Here is Leyla Daybelge's recommendation and the story behind it:
"I don't know what the very favourite cocktail of the Isokon set was, but in my book I do have an account of a wild night out in Berlin hosted by Erich Mendelsohn for Wells Coates, Jack Pritchard and Serge Chermayeff, who were visiting from London. It was in March 1931, the night before Coates, Pritchard and Chermayeff visited the Bauhaus for the first time. The Cherry Cobbler would be the easiest to replicate (see recipe below). Jack Pritchard is the narrator":
"We were to meet…at about 8:00 pm. We did not know if that meant that we were invited to supper, so we went to the Eden Hotel and drank some green cocktails. After we had seen the great man's drawings, he suggested that he and his charming wife would go and have a drink at a special place. We hoped for food but instead we had Cherry Cobblers [a cocktail of dry London gin and cherry brandy], very good but not on an empty stomach.
Serge suggested we should go to a Russian restaurant he knew of. It was expensive and rather good. As we went in we had a vodka. Serge then ordered a blini for all of us. That was pancake covered with caviar, covered with pancake, covered with caviar, covered with pancake…etc. With vodka. We were getting in very good condition. Mendelsohn said we should now go to a dance hall where each table had a telephone so that you could exchange comments with anyone else you could see that you liked the look of. We got back to our hotel fairly successfully. Fortunately the hotel was by the station as we were to take an early train to Dessau to see the Bauhaus.
Serge and I had some difficulty in getting Wells along in the morning. We were just in time to reach the back end of the train as it was about to start. We placed Wells on the step…The train started. Serge and I now decided how much to give the porter. We got on board and pushed Wells into the carriage . Unfortunately it was the dining car and Wells was more green than he should be. However we recovered by the time we arrived in Dessau."
(From Isokon and the Bauhaus in Britain, p.38)
Cherry Cobler Recipe:
1 1/2 oz of Cherry brandy
2 oz of London Dry Gin (or Gin)
3/4 oz of sugar syrup
3/4 oz of Lemon Juice
1 tsp of creme de cassis (or blackcurrant-flavored liqueur)
Pour into a double-rocksglass filled with crushed ice. Garnish with a slice of lemon, a cherry and a mint sprig. Serve with a short straw and drink it while you watch the video with the tour. Cheers!
Photo credits: from the book 'Isokon and the Bauhaus in Britain'.
Posted 14 December 2021