Winy Wants a World Wonder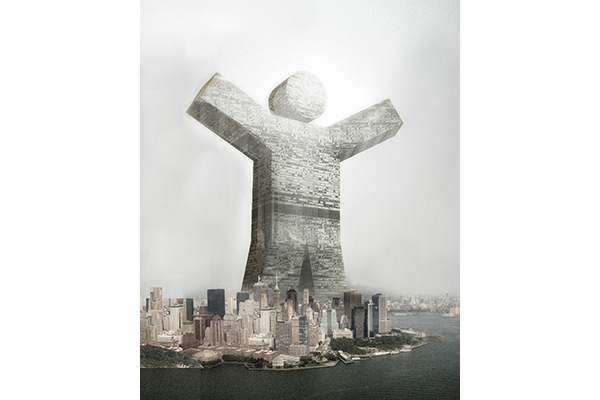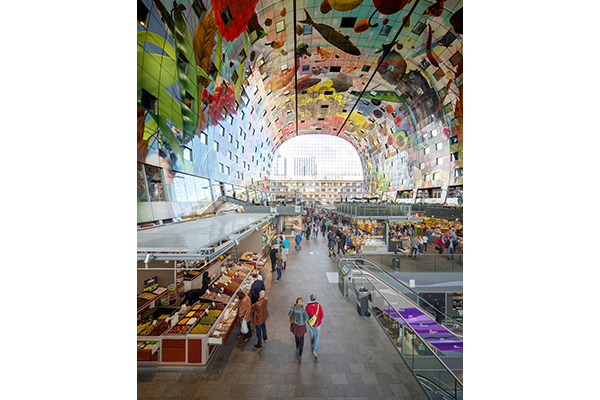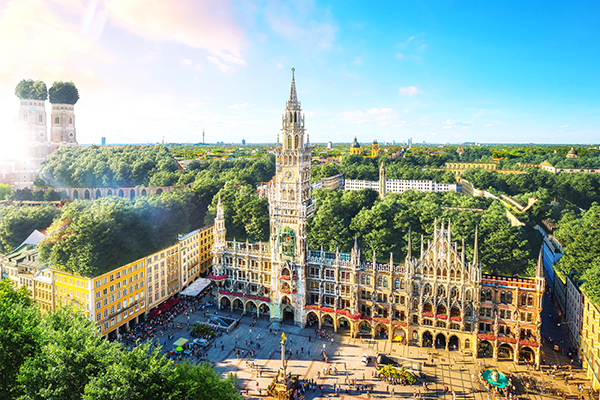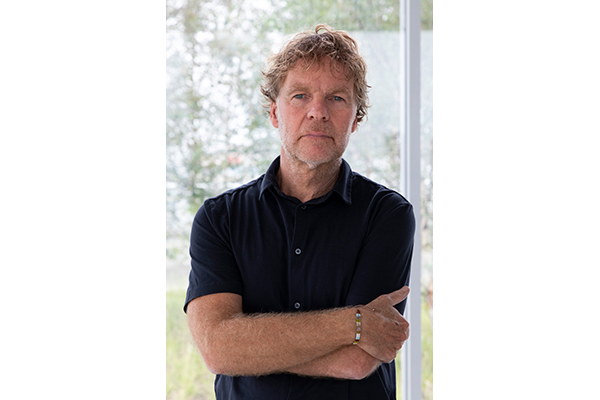 We Want World Wonders, © The Why Factory
Markthal Rotterdam, MVRDV 2014. Photo © Ossip Van Duivenbode
Green Dip Munich, © The Why Factory
Winy Maas. Photo © Daria Scagliola
We Want World Wonders, © The Why Factory
Markthal Rotterdam, MVRDV 2014. Photo © Ossip Van Duivenbode
Green Dip Munich, © The Why Factory
Winy Maas. Photo © Daria Scagliola
Icons for Tomorrow Provide Direction to the City and Society
Text: Winy Maas, Founding Partner MVRDV
Buildings, streets, and squares can become icons for us all if they achieve something exemplary. If they not only fulfil a basic function but also bring about more, enriching the city, and propelling society forward. The architects who design icons are often seen as expensive, money-draining, and egocentric star architects. Perhaps a better explanation of the word is needed, because icons not only lift us out of the drab mediocrity governed by penny-pinching, but they also have the potential to vastly improve a city.
Iconic buildings and spaces have always played an important role in cities. They reflect the spirit of the times and its rulers. They guide us through the city, not only literally but also figuratively, by creating something exciting. Something innovative. Something exemplary. Something challenging. They can provide direction not only to the city but also to society in urban planning terms. They show the way for the city.
Consider Paris. The Gothic cathedrals are examples of unprecedented lightness that lifted our gaze upward. The Eiffel Tower has given Paris - a city known as a 'sea of Hausmannian blocks' - an object that not only offers recognition and an overview, but also symbolises progress and technology. And the Centre Pompidou became an open 'factory' for art with a square, open floors, escalators, and a rooftop terrace. The Grande Arche in La Défense became a point on the horizon, marking that the city was not imploding and stagnating but could expand outward. But it's not only buildings that can be iconic; squares can be too. For example, the Place des Vosges, with its openness and grace, serves a role beyond mere functionality.
Vulnerable
There are a few iconic places in my city of Rotterdam too. The Euromast symbolises progress and overview. Centraal Station, with its folded roof, is not just a transit point but is also a gesture of welcome to the city and the world. And I believe that our Markthal is also considered iconic by people because it uses housing to span a grand plaza. It aims to enhance collectivity and the role of food through its immersive openness. However, the Markthal demonstrates that those aims and icons themselves can be vulnerable. I am sad to observe that there is little good and affordable food, that local farmers have been driven out of the hall, that there is little fresh produce available, and that restaurants are taking over. In short, the spirit of a delightful market is disappearing in favour of a kind of food court. That was not the intention. It undermines the iconic meaning, even though the space remains inviting.
Nowadays, the word 'icon' seems to be loaded anyway. Once something positive, it is now associated with being expensive and elitist. With power and extravagance. Look, for example, at the buildings of the Olympic Games in London or the City of Arts and Sciences in Valencia. The architects who designed them are seen as money-draining and egocentric starchitects.
Future
So, should we stop building icons altogether? Perhaps redefining the word is necessary. Iconic buildings, streets, and squares can show that we can break away from the 99.9 percent of buildings, the drab mediocrity, governed by skimping on all aspects, of buildings and spaces that do not want to be more than functional. Icons stand out because they look further ahead. They can do so by accomplishing something exemplary and can then not only fulfil a function but also do more. They can not only solve the situation on the spot but also beckon to solve a part of the future. They show that there is room for dreams and fantasies, for ideas about and experiments for the future.
So, it could be a building that shows a city can truly be hyper-green. That it can fold over itself with a park or natural forest that is accessible to everyone, giving something back to the city. A building that offers a vast water reservoir with nesting birds on the roof and in the façades. Or a building that produces an abundance of solar energy, not only for itself but also for the surroundings. Or one that also produces food. Or one that is truly mixed, with residents and users of different income levels in one building. Or a building that is entirely convertible, whenever necessary, like a real transformer. These buildings can be the hyperboles of our desires and fantasies and the necessary experiments of our time, to test the future a little and help the world progress. They are the wonders of our time, and the word wonder actually says it all. That is when buildings and spaces can become iconic and provide direction to the city and society. Especially now, in a time of fear and scepticism, of flattening and scorching negativity, they are needed more than ever.
This article previously appeared in Dutch Kunstbode, September 2023.
See also our interview with Winy Maas: 'Winy Maas on the Green Dip'
Publication date 18 October 2023