Meet the Friends - Thomas Schönauer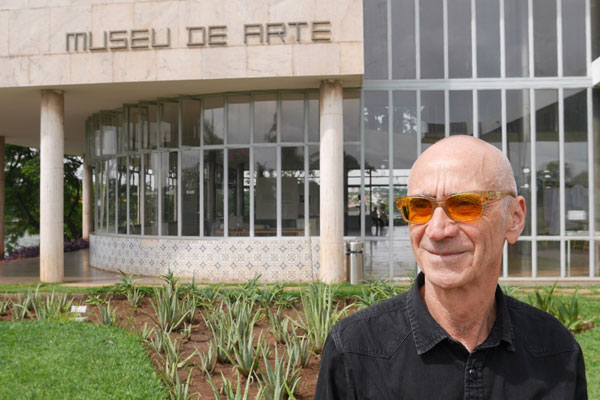 Thomas Schönauer is a painter and sculptor – and Friend of Iconic Houses. He studied philosophy and literature before deciding to focus on the fine arts. His work tends towards the experimental and scientific, and his engagement with architecture resulted in him being invited to join the Bund Deutscher Architekten. "That's why people call me the engineering artist," he says.
Tell us about your relationship with significant houses
Architecture has always played an important role in my life. Travelling around the world, you realize that architecture is one of the most characteristic aspects of a nation's or culture's identity. My sculptures in public and private space deal very much with the surrounding architecture or landscape – one of the reasons why the famous BDA (Bund Deutscher Architekten) asked me to become a member.
Do you have a favourite house?
Oscar Niemeyer's Casa das Canoas, in the amazing Tijuca Forest of Rio de Janeiro. He designed this house for his own use, and it is one of the most perfect integrations of architecture into nature I have ever seen. Its free-floating form represents the unruly growth of nature. The complete transparency of the ground floor makes you feel as though you're living in the forest, while building it on a huge rock, which even penetrates the interior, means the house seems a part of nature.
What's your own house like?
I live in two houses. Our Düsseldorf townhouse is a 110-year-old building, which we radically remodelled into an open, light and colourful living space. On top, we attached a very modern glass and steel annex to the garden side. Our Brazilian house is a two-storey country house that I designed myself 20 years ago. It has spectacular 360° views of the hills of Minas Gerais. It's built in a clear post-Bauhaus style, with an authentic rhythm to its windows and doors.
Why do you support Iconic Houses?
As I mentioned before, architecture plays an important role in the identity of a nation or culture. Buildings and houses are part of the national heritage. It's a great idea to open up such treasures to the public. It's a challenge to revive these houses and educate the public.
What role should Iconic Houses play?

It should become an important competence centre for the history of residential architecture, and a must for every architecture student.
Which 21st-century house in Germany has the potential to become a future Iconic House?
Haus Bergauer in Düsseldorf, by Geitner Architects. This residential house belongs to some collectors of my work. It has the perfect distinction between private and public areas, a fantastic integration into the landscape, a great selection of materials and timeless, non-decorative execution.
What are you currently working on?
I'm working on the details of my sculptural installation in the Luther-Garten in Wittenberg. It will be finished on 16 June 2016, at the start of a year of celebrations for 500th anniversary of Martin Luther's Protestant Reformation, and opened to the public by German President Joachim Gauck. The Luther-Garten is a project by Milan-based landscape architect Andreas Kipar. Together, we won the international competition for Khodynka Park, in the former central airport of Moscow.
What's next for you?
The foundation of an organisation to overcome linear thinking, and promote complex and integrated thinking and action, in January 2016 in Zell am See in Austria. The founding members are an MIT biologist, an architect/photographer, a journalist, a landscape designer, a neuroscientist - and me.
Are you also passionate about significant homes and do you find Iconic Houses interesting and useful? You can support our work by donating and becoming a Friend of Iconic Houses! You'll become part of a growing international community of architecture lovers with a special interest in 20th-century residential masterpieces. Further information can be found HERE.
Watch a film portrait of Thomas Schönauer here.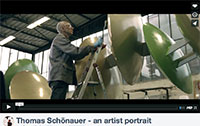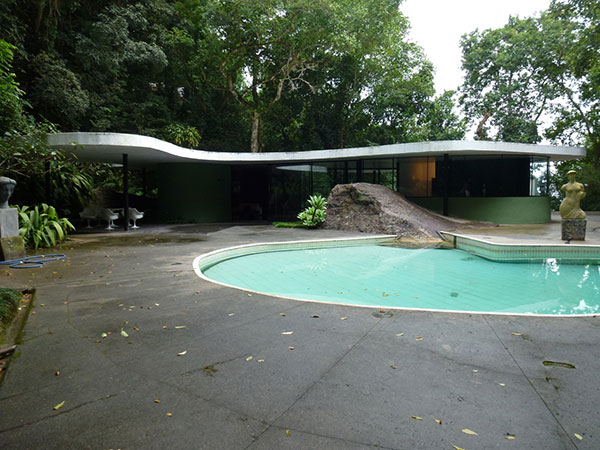 Casa das Canoas, Oscar Niemeyer, Rio de Janeiro 1952. Photo Thomas Schönauer.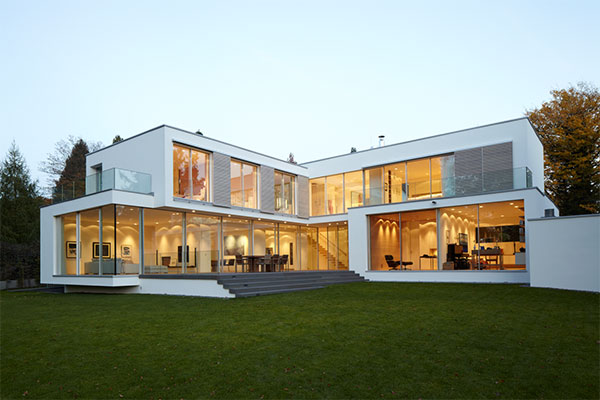 Haus Bergauer in Düsseldorf, Geitner Architects 2012.
Publication date 10 December 2015