SPECIAL – Women & Iconic Houses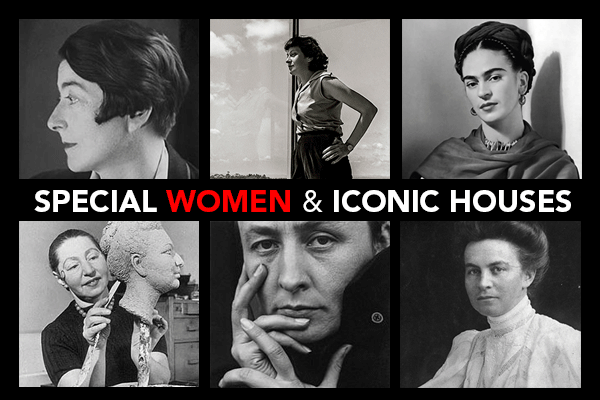 Although their contribution is still underrated, they were the pioneers whose early struggles allowed the women of today to take up a prominent role in architecture, design, curation and many other related fields. So, on this International Women's Day, we celebrate the women who helped to make the iconic houses of the 20th century. Enjoy!
We want your tips!
We're always looking out for new and inspiring examples. So, if you know any iconic houses or artists' homes and studios that were designed by women architects or lived in by women artists in the 20th century and that are now open to the public, please tell us about it by mailing info@iconichouses.org. Thanks for your suggestions!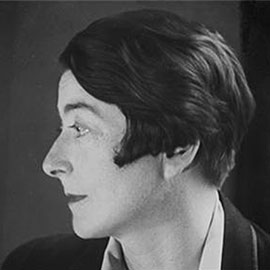 Designer Eileen Gray's Villa E-1027 (1929)
A true icon of modernist architecture, Villa E-1027, Eileen Gray's first architectural creation, testifies to the thought and attention that she put into every detail of the design. It is tantamount to a manifesto both for its architecture and for the fixed and mobile furniture, lamps and decorations that are inseparable from it. Gray (1878-1976) spent three whole years between 1926 and 1929, designing the furniture and working on the plans.
---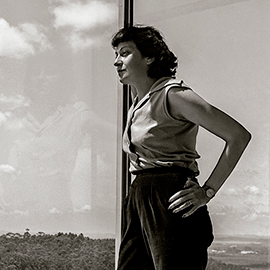 Architect Lina Bo Bardi's Casa de Vidro (1950)
Considered a modern architecture icon in Brazil, the Casa de Vidro, or Glass House, was the first built project in 1950 by the Italian-Brazilian modernist architect Lina Bo Bardi (1914-1992). It was Lina Bo and Pietro Maria Bardi's home for 40 years and received its name because of its imposing glass facade, which seems to float on the columns structure. A prolific architect and designer, Bo Bardi devoted her working life to promoting the social and cultural potential of architecture and design. She was also famed for her furniture and jewellery designs.
---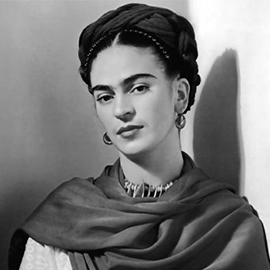 Artist Frida Kahlo's Casa Azul (1932)
Frida Kahlo's life and art were rooted in Casa Azul, the Blue House. She was born and passed away in this residence, located in the charming southwestern suburb Coyoacan. Her intimate universe seems to remain here and it is revealed through her personal possessions. Frida Kahlo's house is a work of art itself; it reflects the personality of an artist who transformed everything surrounding her in beauty, including herself, her dresses and hairstyles.
---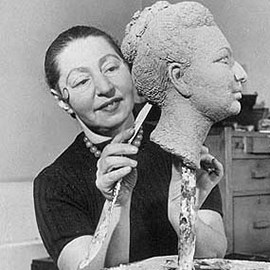 Artist Dora Gordine's Dorich House Museum (1936)
Dorich House is the former studio home of the internationally acclaimed Russian sculptor Dora Gordine (1895-1991). Gordine designed her home and workplace and lived and worked there until her death. Located in south west London, the house incorporates two studios, a gallery and top floor apartment with a stunning view from the roof terrace. Dorich House is Grade II listed building and was fully renovated in the 1990s.
---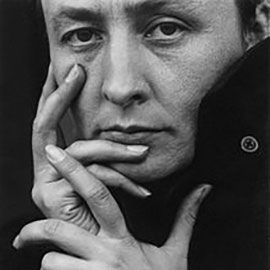 Artist Georgia O' Keeffe's Home & Studio (1949)
In 1949, Georgia O'Keeffe moved permanently to her house in the village Abiquiu, New Mexico. The house is an adobe Spanish colonial-era compound. When O'Keeffe bought it in 1945, it was in ruins. With her friend Maria Chabot, O'Keeffe spent the next three years restoring the 18th century structure to a habitable state, which the artist lived and worked in from 1949 until she moved to Santa Fe in 1984. Photo by Alfred Stieglitz, 1918.
---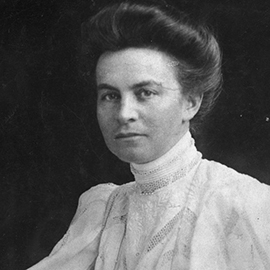 Client Hélène Kröller Müller's Country Residence Sint Hubertus (1920)
In 1913 Hélène became director of the Building Department of her family's company Müller & Co and worked with architect H.P. Berlage and artists Bart van der Leck and Joseph Mendes da Costa on a number of large projects, including their country residence St. Hubertus Hunting Lodge, one of the most iconic buildings in the Netherlands, designed by the renowned architect Berlage. The lodge was mainly used as a country house. Only in her final years it became her permanent residence.
---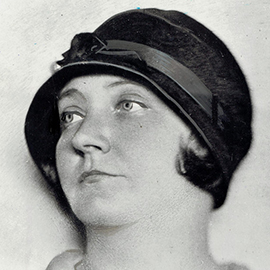 Client Aline Barnsdall's Hollyhock House
Louise Aline Barnsdall (1882-1946) was an American oil heiress, best known as Frank Lloyd Wright's client for the Hollyhock House in Los Angeles, now the centerpiece of the city's Barnsdall Art Park. Construction began in 1919 continuing until she fired Wright in 1921. Almost immediately, she began plans to give it away. Extensive correspondence between Barnsdall and Wright in these years shows a close, sympathetic relationship. Finally, though, she grew very unhappy with the house's impracticalities and staggering cost overruns.
---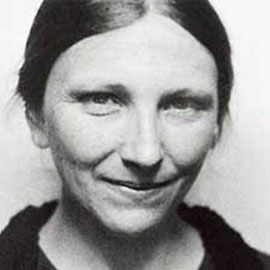 Client Truus Schröder-Schräder's Rietveld-Schröder House (1924)
Truus Schröder-Schräder (1889-1985) gained fame as the client and occupant of the Rietveld Schröder House in Utrecht. After the death of her husband Frits Schröder, she gave Rietveld the assignment for the design of a new house which later became world famous under the name Rietveld Schröder House. The relationship with Rietveld, was not only of a professional nature, but also developed into a love relationship that would extend over the rest of their lives.
---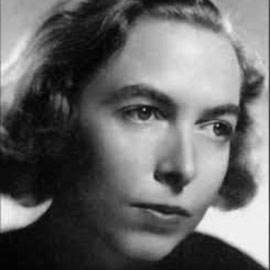 Client Edith Farnsworth's House (1951)
The Farnsworth House was designed by Ludwig Mies van der Rohe. It is a one-room weekend retreat in what then was a rural setting southwest of Chicago on a 60-acre (24 ha) estate site adjoining the Fox River. The steel and glass house was commissioned by Edith Farnsworth, a prominent Chicago nephrologist, as a place where she could engage in her hobbies; playing the violin, translating poetry, and enjoying nature.
---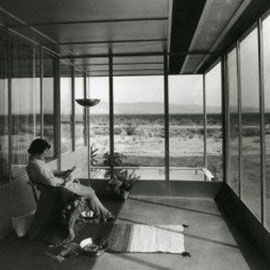 Client Grace Miller's House (1937)
The little house and desert Mensendieck exercise studio designed for Grace Lewis Miller was Richard Neutra's first desert commission and generated much publicity for its unique design. A Guest House was designed by Neutra in 1938 but never realized. In 2007 the current owner built it almost exactly to the original plans. The serenity and calm of the home reflects Neutra's conviction that living in a properly-designed home will be reflected in your physical and mental health.
---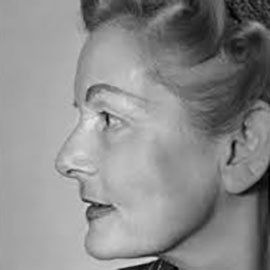 Ise Gropius, Walter's wife
Ise Gropius (1897-1983) worked in the book trade in Munich and met Walter Gropius, the first director of the Staatliche Bauhaus in Weimar, during one of his lectures in 1923 and they married the same year. Gropius was soon lovingly calling his wife 'Mrs. Bauhaus'. Ise Gropius gave up thoughts of an independent career and entered the service of the Bauhaus as a secretary, editor, organizer and 'equal partner' for Gropius. In an interview in 1986, she said, 'The Bauhaus idea became my second self. Once you were infected with it, it had effects on every aspect of your life.' It was only in the catalogue volume 'Bauhaus 1919-1928', published in 1938 for the Bauhaus exhibition at the Museum of Modern Art, that Ise Gropius was first named as author and editor along with Walter Gropius and Herbert Bayer, achieving public recognition for her work. Throughout her life, Ise Gropius was seen as the 'wife of a great man'. But his life's work -even after his death- was substantially spurred on by the woman in the background. Ise Gropius died on 9th June, 1983 in Lexington, Massachussetts. (Source: www.bauhaus100.com). Portrait by Lucia Moholy. See where Ise lived and plan your visit here.
---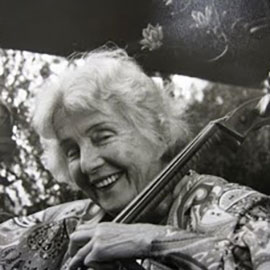 Dione Neutra, Richard's wife
Dione Neutra (1901-1991), a talented cello player, married Richard Neutra in 1922. In Neutra she early saw potential -unshaped genius- and decided to devote her life to helping him realize it. They formed a symbiotic unit; they acted as one person. Her ego needed his success. He did not have the option of not being famous. Otherwise he feared she might lose interest. Superficially perceived, Dione sacrificed a promising career to enable her husband to pursue his. Yet it is clear that she could not have contributed to his growth to the extent that she did had she not remained the talented, creative and strong woman that she was. In her memorial service in 1990 her approach to her husband's career was described in one single statement: Dione (was said, using architectural jargon) made Richard Neutra "her project". See where Dione lived and plan your visit here.


---
Posted 8 March 2019