Linda Dishman, Los Angeles Conservancy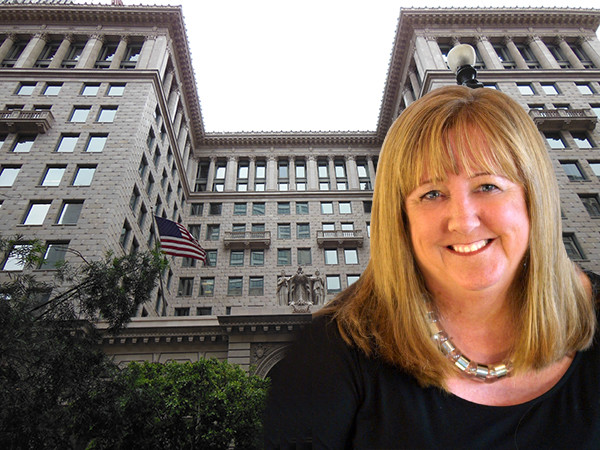 Photos by Shari Belafonte and Annie Laskey / L.A. Conservancy
Linda Dishman is President and CEO of the Los Angeles Conservancy, a non-profit organisation dedicated to preserving historic places throughout LA County. Linda's been at the Conservancy for twenty-three years. With over 6,000 members, it is the USA's largest group of its kind. Linda will be a speaker at our conference at the Getty Center in February 2016.
Tell us about your own relationship with significant houses

The Los Angeles Conservancy works to save houses of all kinds — small and large, from iconic individual structures to lesser-known homes that contribute to the unique character of a historic neighbourhood. By 'save', I mean prevent their needless demolition, foster their preservation, and help owners reap the many benefits of owning a significant home.
Do you have a favourite house?
I love all the great houses of Los Angeles. There are far too many of them to choose just one!
To get an idea, I can recommend taking a look at our section Living the High Life at Home on our website, with an unparalleled collection of custom-designed homes in greater Los Angeles.
What is the biggest challenge facing the LA Conservancy right now?
With the economy back in full swing, the threat to historic buildings has only grown. Los Angeles has always been a place of reinvention, and change is a way of life here. We can help manage that change in a way that respects our history and celebrates the great places that make LA unique. But rampant redevelopment, teardowns, and McMansions are ruining the character of communities throughout the region. A lot of people – the conservancy, other preservation groups, neighbourhood residents, and some local governments – are working hard to stem the tide.
What do you expect from the upcoming Iconic Houses conference at the Getty Center in Los Angeles?
That everyone who travels to LA for the conference will leave with an appreciation of the great architectural and historic treasures that we have here.
Which 21st-century house in California has the potential to become a future Iconic House, and why?
I have a penchant for older houses, but I'd say any house that can exist without water.
The LA Conservancy published a map of Historic Places of Los Angeles. The map is a way to explore more than 600 hundred historic gems throughout Los Angeles County.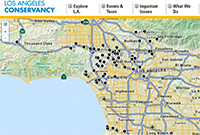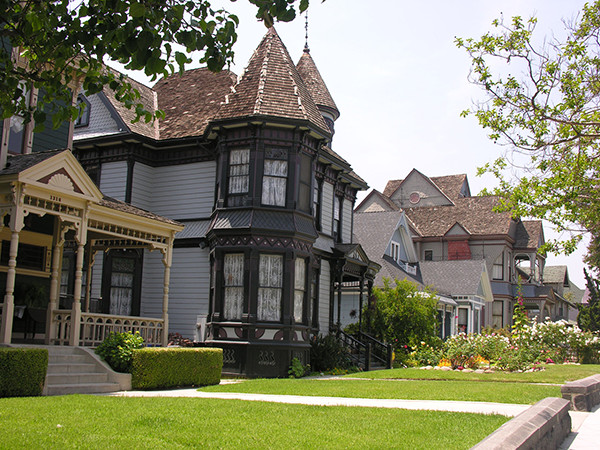 Though known for its wealth of modernist residential architecture, Los Angeles has a fair amount of homes from the 19th century, including these Victorians in Angelino Heights, the city's first historic district. Photo courtesy Office of Historic Resources, City of Los Angeles.




The last remaining example of Charles and Henry Greene's work in the City of Los Angeles, the Lucy E. Wheeler Residence was built in 1905 with an addition in 1917. It was meticulously restored, and the Conservancy holds an easement on the home to help ensure its ongoing preservation. Photo by Marcello Vavala/L.A. Conservancy.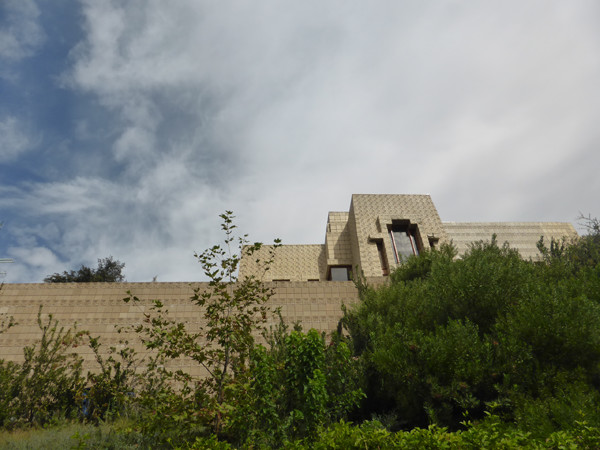 Frank Lloyd Wright's 1925 Ennis House suffered years of deferred maintenance and earthquake and storm damage. Now stabilized with the help of the L.A. Conservancy, the house is in private hands, and the Conservancy holds a conservation easement on the house to help ensure its ongoing preservation. Photo by Adrian Scott Fine/L.A. Conservancy.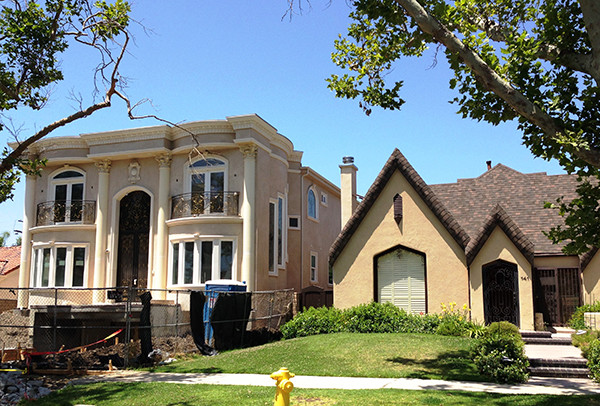 Teardowns and mansionization are ruining the character of historic communities across Los Angeles. The L.A. Conservancy, residents, and others are fighting the teardown trend through grassroots and legislative advocacy. Photo by Adrian Scott Fine/L.A. Conservancy.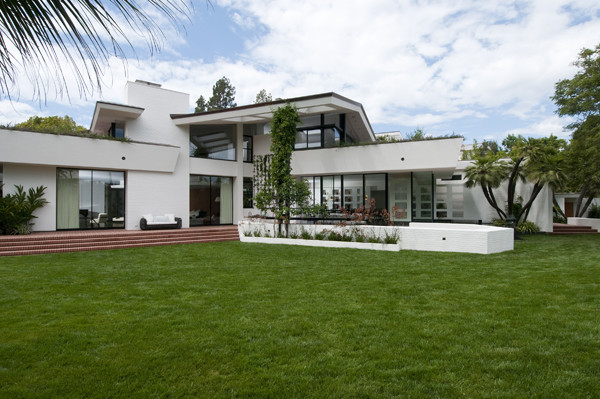 Designed by A. Quincy Jones and interior designer Billy Haines, the 1951 Brody House in Holmby Hills is one of L.A.'s truly iconic homes. Photo by Larry Underhill.


Linda recommends taking a look at this video as a warm up for the conference: 'Preserving Lautner's Legacy: The Spectrum of Stewardship' – The Los Angeles Conservancy and the John Lautner Foundation, with the support of the Getty Conservation Institute, hosted this public panel to discuss recent work on restoring the unique iconic residences by legendary modern architect John Lautner. The panel was comprised of architects and residence owners from Los Angeles who discussed their unique views and approaches on sustaining the architect's built legacy.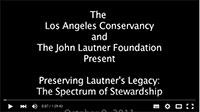 Publication date 3 December 2015