Health and Home - Interview with Beatriz Colomina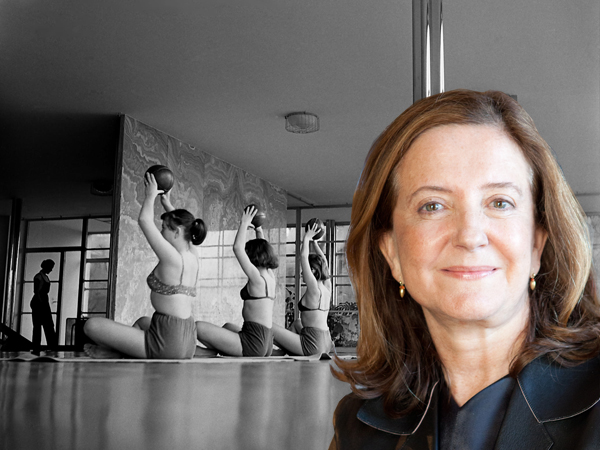 Beatriz Colomina is Howard Crosby Butler Professor of the History of Architecture at Princeton University. She writes on design, art, sexuality and media and is also a curator. On 2 September, she will talk about health and modern architecture at the online Iconic Houses conference Pioneers of the Dutch Modern House. Her books include Sexuality and Space, Privacy and Publicity: Modern Architecture as Mass Media and X-Ray Architecture. She has curated a number of exhibitions including Playboy Architecture, and The 24/7 Bed. In 2016 she was chief curator with Mark Wigley of the third Istanbul Design Biennial. In 2018 she was mas made Honorary Doctor by the KTH Royal Institute of Technology in Stockholm and 2020 she was awarded the Ada Louise Huxtable Prize for her contributions to architecture.
Can you give us a quick summary of your lecture?
I will focus on the huge impact of health and hygiene on modern architecture from the end of the 19th century to today's pandemic. I will try to show that theories and fears of disease literally shaped the architecture we live in.
In your book X-Ray Architecture, you speculate that architecture may change in response to contemporary health issues such as depression – presumably the Covid-19 pandemic has intensifying this trend?
Yes, the pandemic has had an effect on both the physical and mental health of millions of people. Disease is in fact always mental, and architecture is more about psychological issues than almost anything else.
In the light of the pandemic, what can we learn from Modernist architects' approaches to health?
We can learn that some of the most radical and most beautiful architecture has been produced in response to a medical crisis. The current pandemic may turn out to be the beginning of something remarkable in architecture.
As a feminist architecture historian, how would you evaluate the role of women in determining the modern architecture of hygiene?
Women played multiple roles in the development of modern architecture, many of which are just coming to light now. Much of the scientific research on hygiene, for example, was done by women scientists. There are multiple forms of hygiene, including breathing and physical exercise, which were a big part of the rethinking of the modern house. Think, for example, of the huge role played by Gertrud Grunow's teachings in the Bauhaus.
What are you currently working on?
Multiple lines of research. I have been working for years on the question of collaboration in architecture. I continue to work on the question of illness with an exhibition coming up at the CIVA in Brussels.
What is your favourite modern house, and why?
I don't have favourites. I like them all. I don't like the idea of favourites. 'Favourite' means you stop thinking.
What do you expect from this online conference?
I look forward to see what comes up in this programme of lectures. It is a great list of talkers and topics.
Jane Szita
Curious about the Iconic Houses Online Modules?
Watch the recording of this module through our WEBSHOP.
Check out the full program of lectures and five-part series of thematic videos about the Pioneers of the Dutch Modern House HERE.
Posted 26 July 2021