Frederick Noyes on his Father's House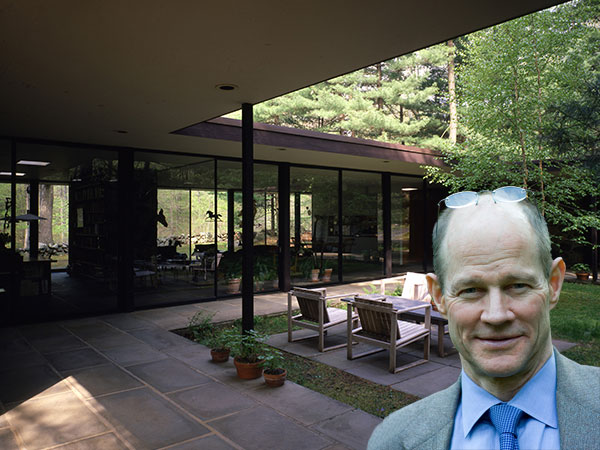 Fred Noyes is Principal of Frederick Noyes Architects in Boston. The son of the architect Eliot Noyes, he now owns the Noyes House II where he grew up. Fred was a speaker at the Iconic Houses Conference in May. His lecture can be watched in the (below) link.
| | |
| --- | --- |
| Noyes House II: Analysis of a Provocative Design | |
What was it like spending your childhood in the Noyes House?
Wherever one grows up, home is just home. No different for me. Looking back, I realize how much time I spent outside - in the woods, at the brook, and so on. Was that because I simply liked nature, or because the house is all about incorporating the outside and inside and celebrating mood changes with the seasonal changes? Probably some of each.
Each time I return to the house today it still takes my breath away. For all its strength, it's so calming and sublime.
What's your favorite feature in the house?
The glory of the house is its simplicity of the organization—a public and a private 'block', unconnected but held together by two massive stone walls. One doesn't have to know this underlying organization - but one feels it.
What's the most important thing you learned from your father?
My father had a rare combination of discipline, integrity and sensitivity. He emphasized that a design must have 'a big idea' powerful enough to allow development of secondary ideas without diminishing the overall. The big idea then needs to be readable in the design and its development. This may sound simple, but it's not.
You first studied biology before architecture.
In the Noyes household, design was a way of life, applicable to anything and everything. That becomes part of your persona, like it or not. Switching, then, between biology and architecture was not that difficult as this definition of 'design' applies to both.
What's the biggest challenge facing your house?
Ideally, it should be open to the public as an embodiment of my father's legacy and to encourage further development of his insights. How do we best do that?
Do you have tips, advice or warnings for other house owners?
There's a fine line between wonderful houses and houses appropriate for house-museums. The latter is a difficult path as it implies considerable effort in fundraising, maintenance and organizational management.
Houses of great quality but falling below the house-museum threshold face different problems - specifically that future owners may be insensitive to the design. Stewardship programs, such as those offered by the National Trust for Historic Preservation, Historic New England or the Connecticut Trust, offer good mechanisms to allow houses to remain in private ownership while assuring that they will not be subject to unseemly renovations.
Aside from your own house, do you have a favorite iconic house?
Expanding the definition beyond the Modern era, some of my favorites include classic New England barns, Japanese courtyard houses, Bedouin tents, English farmhouses, tree houses, and igloos - because each one represents a hard-boiled approach in addressing the need for which it served.
Frederick recommends watching the video The Noyes Collection of Alexander Calder in which Eliot Noyes is celebrated through his patronage of Alexander Calder and Fred Noyes is interviewed at the Noyes House surrounded by Calder's works.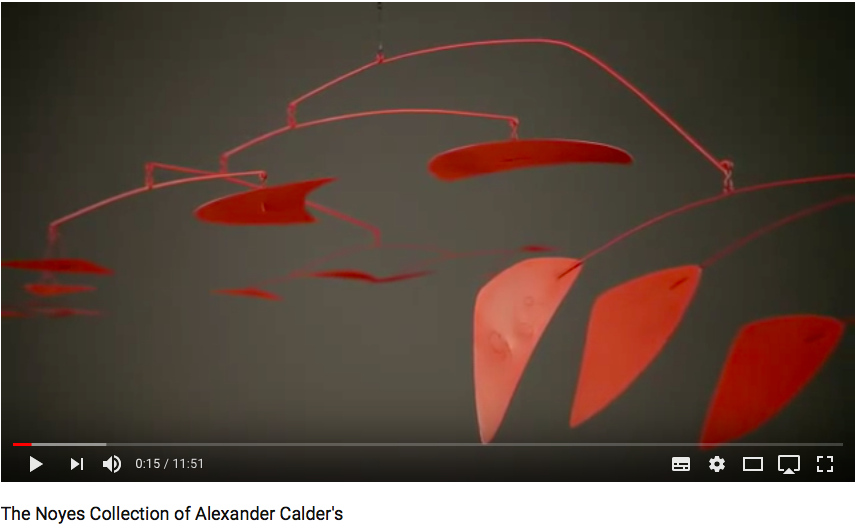 Jane Szita
Photo: Fred with the courtyard of Noyes House II (New Canaan, CA, USA) in the background.
Publication date 2 March 2018